It will be 6 months on the 22nd of this month when I rescued Sophie Gidgets mom. If you guys remember she was obese at a whopping 7.5 lbs which would have been fine but for her size and build she should be more like 3.5 to 4 lbs. I am happy to say that I weighed her tonight and she was under 4.5 lbs. She can now breathe, leap with joy when she is playing and when its feeding time and she has no issues getting up and down from laying down. I thought she was older too but now have her papers and she is not even 4 yrs old yet. She has so much gray in her face I thought she was older. Maybe the weight was hard on her body and caused her gray?
Sophie now (she is the black one) She is next to Gidget her daughter who is 2 lbs to give you an idea of size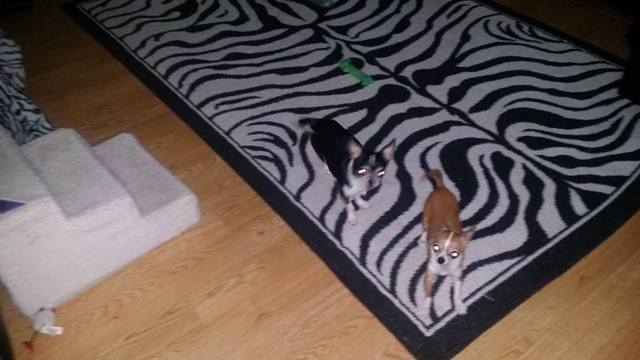 Sophie when we got her...
She had a pot belly that pulled her whole back down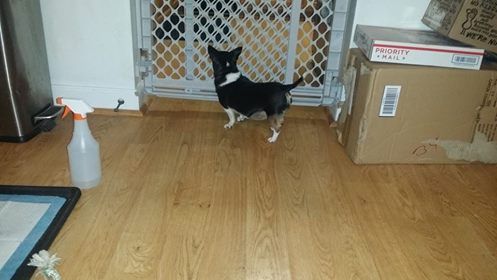 And this is just a cute group shot of the whole gang that I took maybe a month or so ago