Finn and Leila really cut loose today. Tug of war "to the death" i'd say. Poor little man was drug all over the place. But he held on for dear life. And if he lost his grip he was right back at it!! :laughing8:
"wets do dis!!!"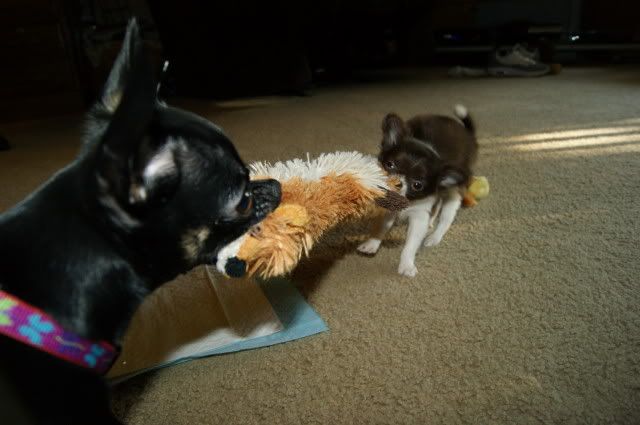 "it's miiiine!!"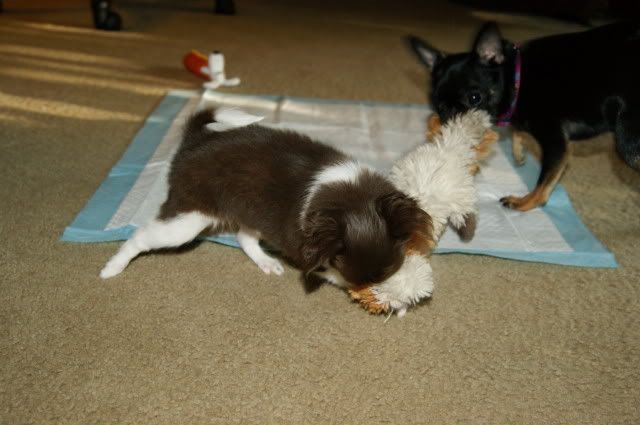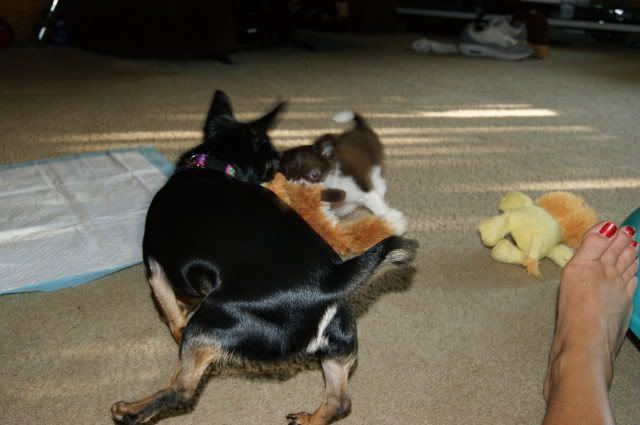 I weel sneaks up on her.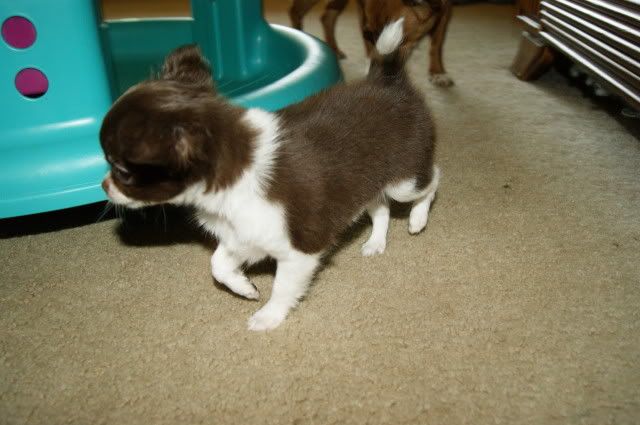 I dos da one paw up stance too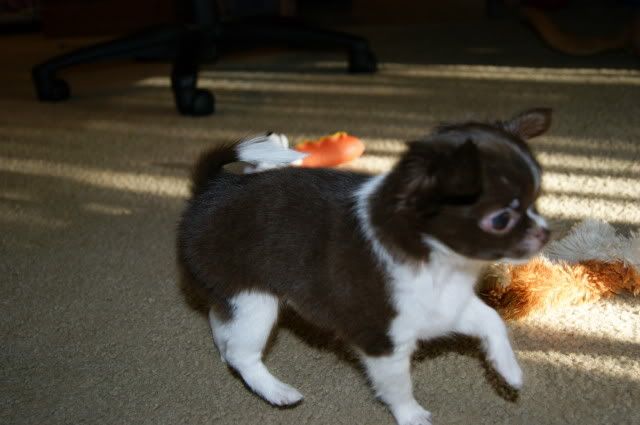 "raaaawrrr"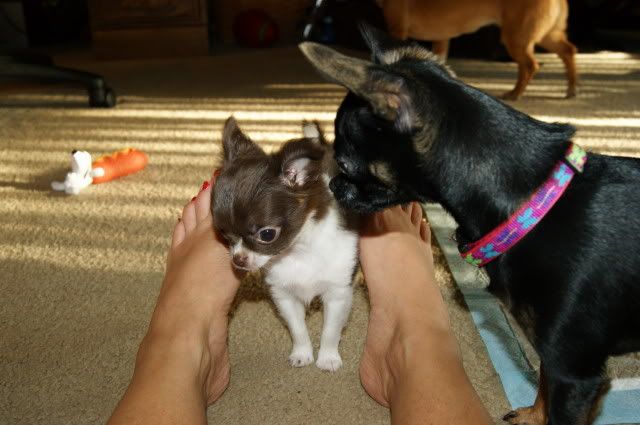 "save me mama"