Discussion Starter
•
#1
•
My mom has decided that Rocky needed a stroller for when we go to Asheville tomorrow and for future walking intensive trips. She is worried about his knees (bilateral LP) and the fact that he doesn't like strangers and this way her can be socialized but still be safe and feel protected.
Not sure how I feel about it, but to each their own. Toby will be walking and I have his carrier if he needs a break.
Anyhow, we put the stroller together (what a frustrating experience) and put Rocky in it. Mr. I hate everything... LOVED IT. I mean he is obsessed. Here are some pics of him testing it out.
Alien eyes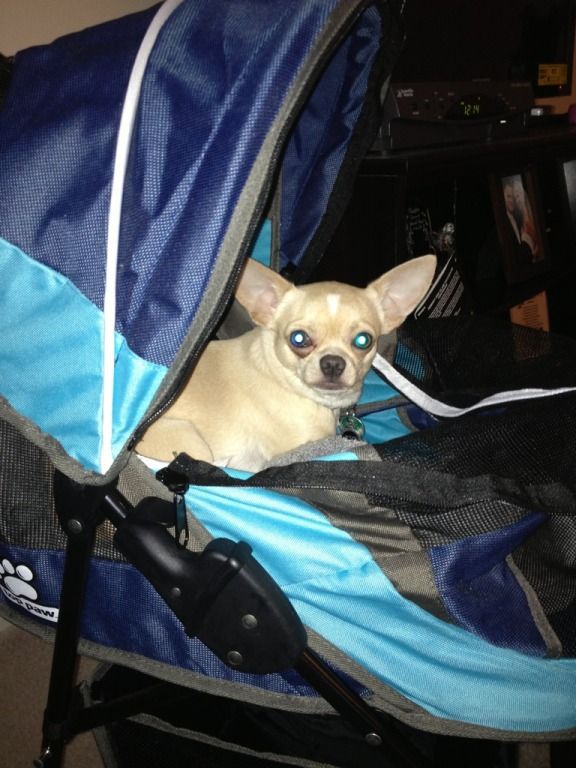 I lub dis cool thing!!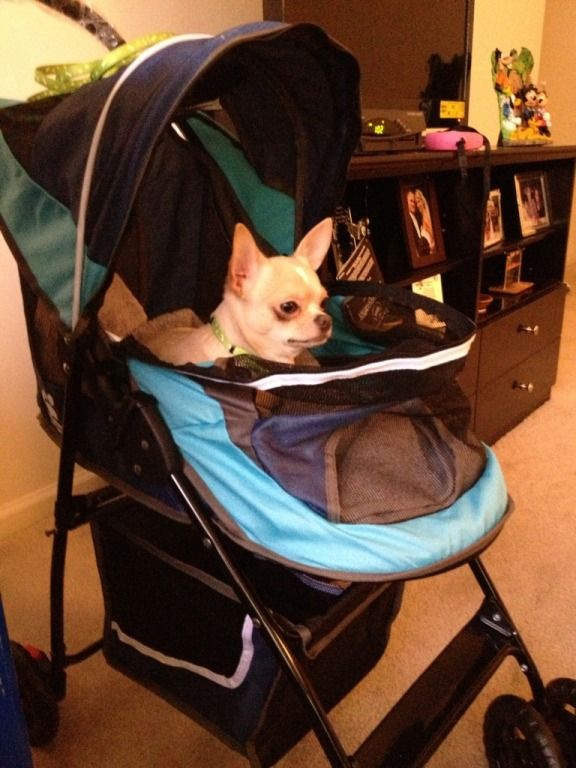 Nap time!
PS - this is his last big hurrah before his neuter Monday. Wish him luck!!
Sent from Petguide.com App