The puppies are getting bigger, stronger, roudier...they're totally their own little doggies running around. Nine doggers in one house gets pretty nutty at times. :lol: But always lots of fun none the less!
They'll be 9 weeks old tomorrow. Monte is leaving on the 31st & Pockets on the 26th of this month so we still have a couple more weeks to enjoy them.
Monte is so handsome...he totally has his daddies facial shape/features. I can't wait to see him all grown up. I really think he's going to turn out red like mum as he keeps getting more & more red in his coat. Time will tell!
Pockets on the other hand has mums face shape mostly (and Auntie Mayas thin body frame)...but daddies color/markings & personality. He's such an over the top happy boy. LOOOOVES men & gets all tail waggy & kissy with them. He's also very brave which is great...LOVED it outside now that we can finally get out w/o getting lost in snow. LOL
"It wazzent me!"
And little Mobie boy...I think he's got a mix of mum & dad going on shape wise. He's a very "chill" guy. Not needy or whiney...just goes with the flow & loves to be loved on.
Play time piccies....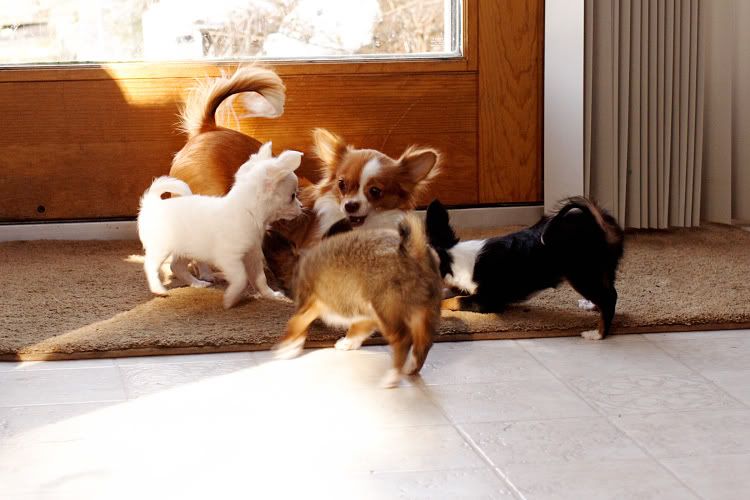 Maxie loves to hate the babies. He follows them around until they pay attention to him & then he pulls a tough guy attitude, growls & then runs away. hahahaha
Tillie waiting for a pup to come & try to steal her toy..
"come play babies!!"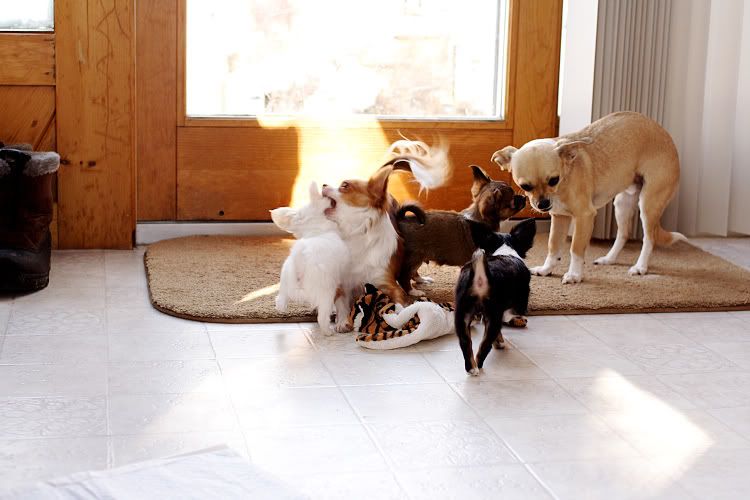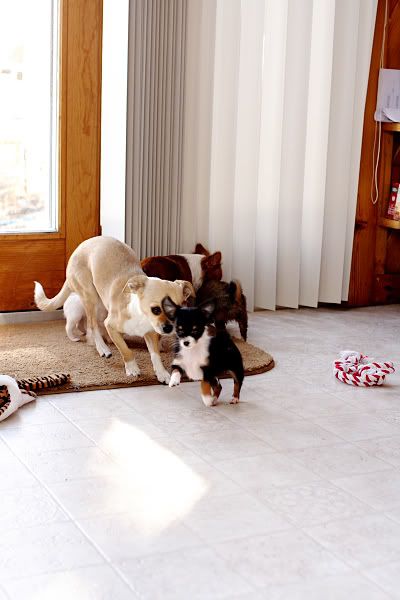 "Tag uz it!"