Roxy's Birthday! (Pic heavy)
Roxy turned one this past Sunday!!!! I am so sad because I had to work, so I didn't get to celebrate much with her! But, I've named this week her birthday week! I still tell her happy birthday everyday! And she'll have presents coming soon! Here are a few pictures from Sunday though with her birthday collar on!
It's my birfday! It's my birfday! I smile 'cause it's MY BIRFDAY!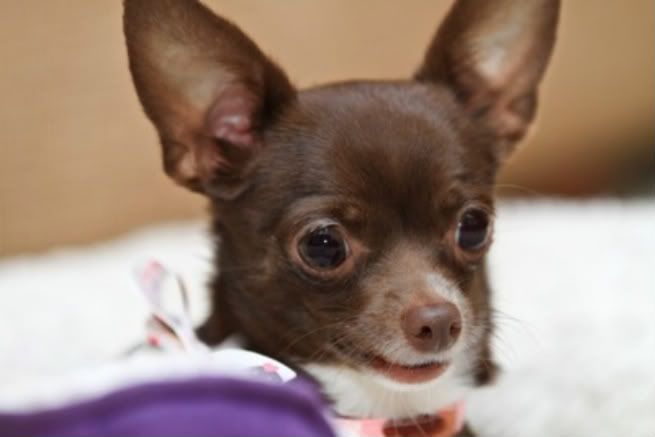 Stwiking my pwetty girl pose for all you hamsome chi boys! I is avaiwable!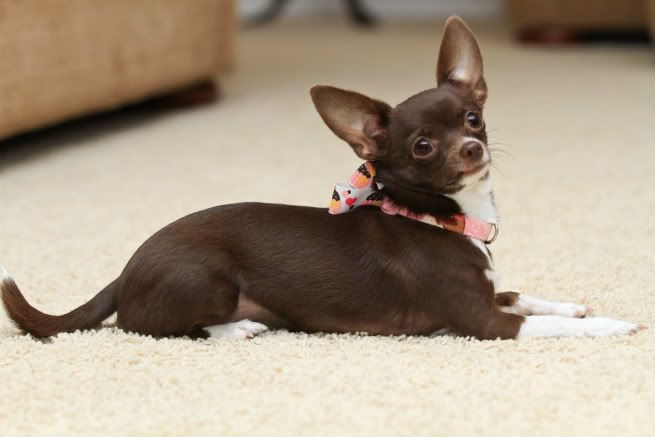 Do you wike my cowwar?
I don't weally wike my cowwar. But, my mom makes me wears it.
Come on mom! I is not going to wook at you!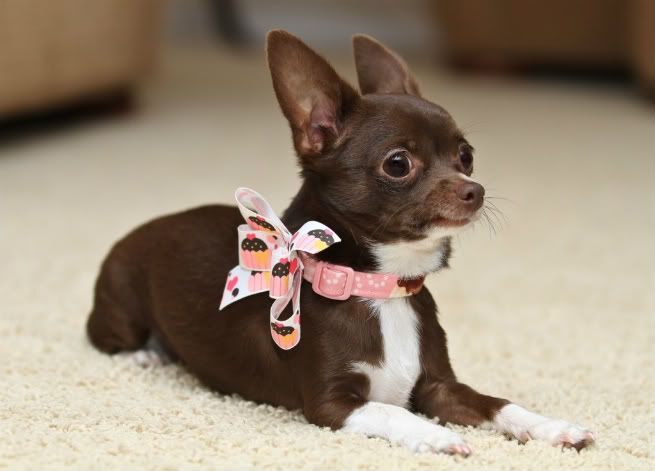 Dis is so embawassing. Tupid cowwar. :foxes15: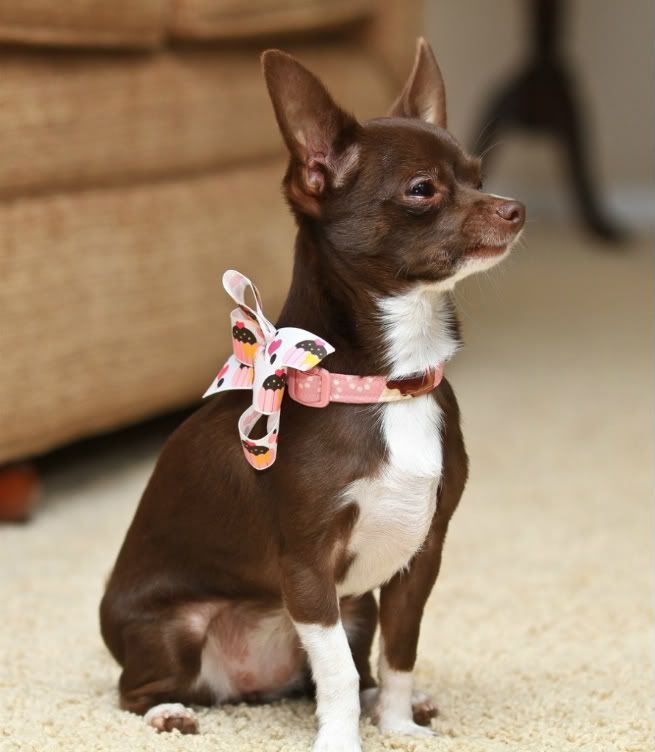 Gives me my tweats now! I wear dis tupid cowwar for you for wong enoughs!
I'm weady!!
Here it comes!!!
Nom, nom, nom! Gotcha birfday boooone!