Discussion Starter
•
#1
•
Hello everyone,
Well as you know I had a great day yesterday and the night before as I got to pick up my new baby....
Well today is not a good day, we have just had our post in, and as some of you know I have 2 african grey parrots..... well my partner has had a rash for a while now and has had several tests, blood tests etc etc it turns out he is allergic to birds
Ive always wanted my parrots and now Im going to have to sell them
So if you know of anyone who wants them do let me know, I have a male and a female, Ive had interest in the female one on another site. but not sure if they actually want her.
Theyre both 6 months old, but not related. hand reared and tame, the male is fussy he prefers women.
he has a lazy foot due to a broken leg as a baby which is fine now, vet gave him the all clear.
here are some pics of them both
the male with his casts on as a wee baby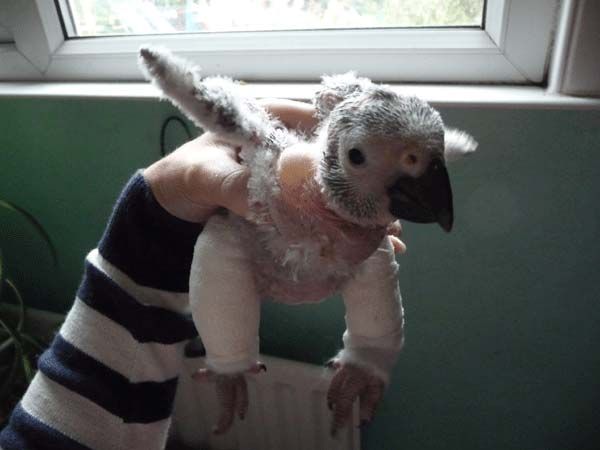 the male perching (he can use his foot as you can see)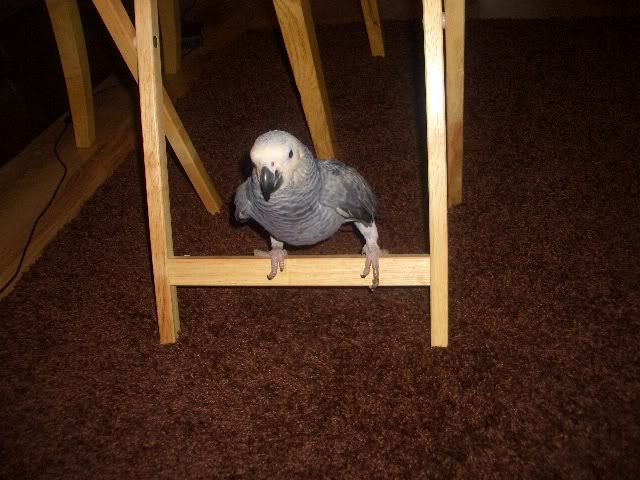 the male not using his foot as he was being lazy
now for the female pics
tha male has slightly tacky feathers right now, due to him falling of his perch as a baby but this will dissapear when he has his 1st moult.
Its going to be sooooo hard to see them go, I love them to pieces, and if my hosue was big enough they could have their own little bird room but My house is not big enough
Maybe I should have the fella move out
I would like £650 for the female (but she maybe sold already Im waiting on an email) and £500 for the male who will come with his cage and toys as he is used to the cage already.
Please message me if your interested.