So at 7am there was a big ho ho ho outside (actually there wasn't just a bug knock at the door) followed by 2 barking chihuahuas tearing down the stairs full throttle I answered the door in my pyjamas (sexy eh primarni specials too) and there was no one there!!! But a huge package (so SS I didn't sign for it, it was just left on my doorstep so you could claim your postage back
)
I wondered if the scary barks of my chis scared him off hahaha
Anyway they were extremely excited they mutt have known it's for them haha normally they aren't that interested in the post unless it smells like zooplus have delivered!!
Anyway without further adeu I present secret Santa part 1 (there was a note saying more to come how exciting!!)
I so excited my tail is a blur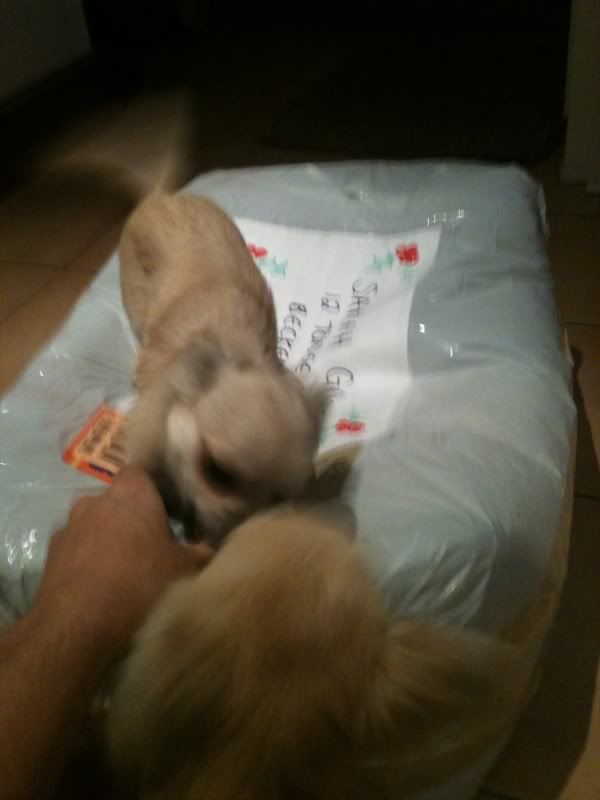 Butt ye head out Doo is for me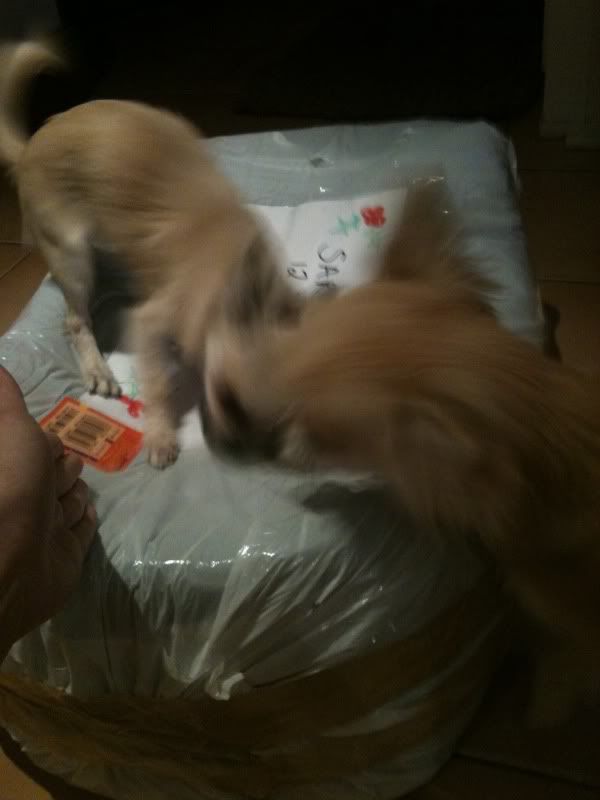 I chew it open teehee
We get in da present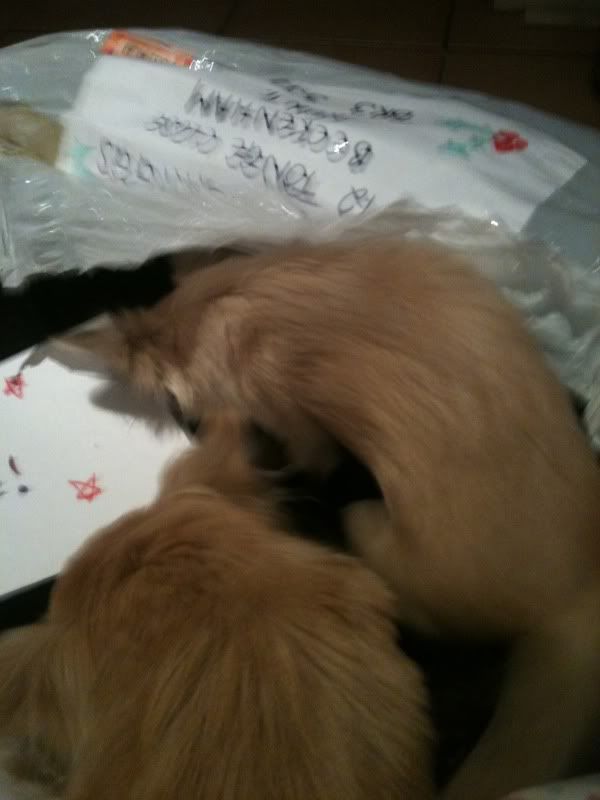 Iz for both of uz... Berry nice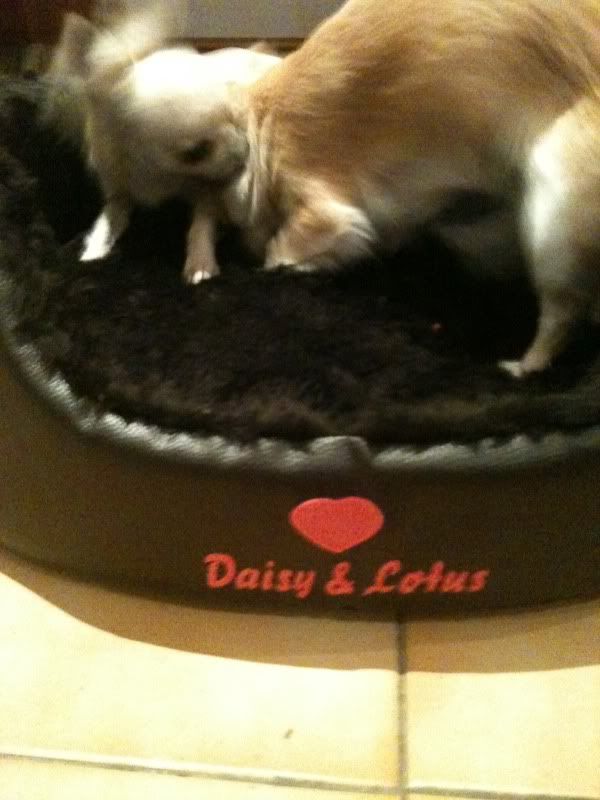 Abi wakes up and daisy rolls around in what she says is HER new bed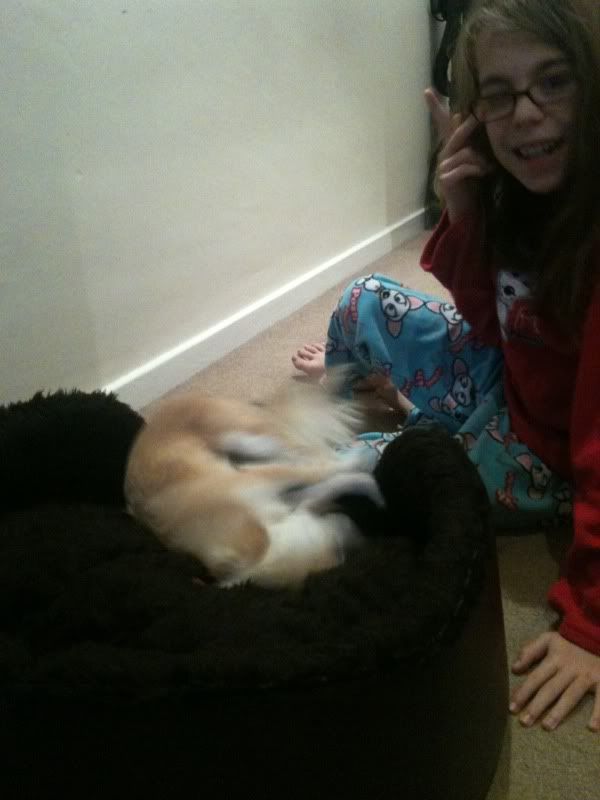 I woll so mutch my headz a bwur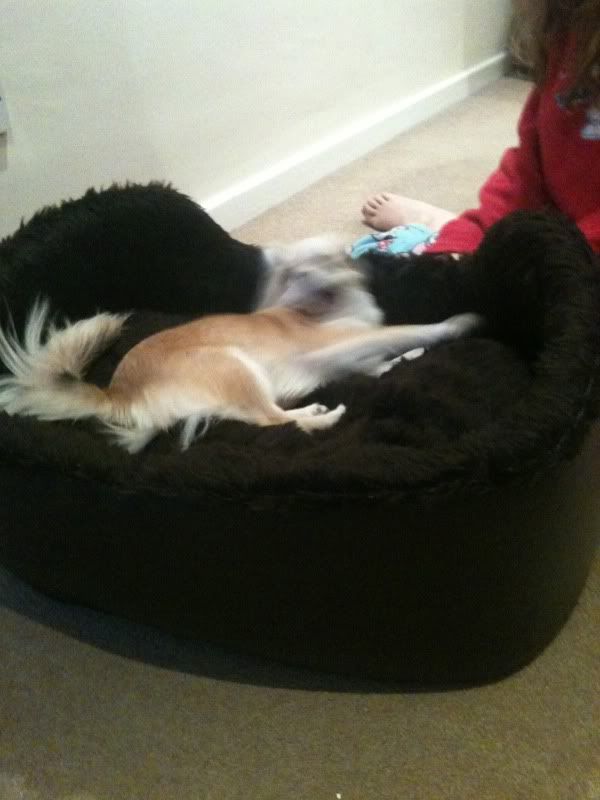 Is for me... No?? I no share wib sissys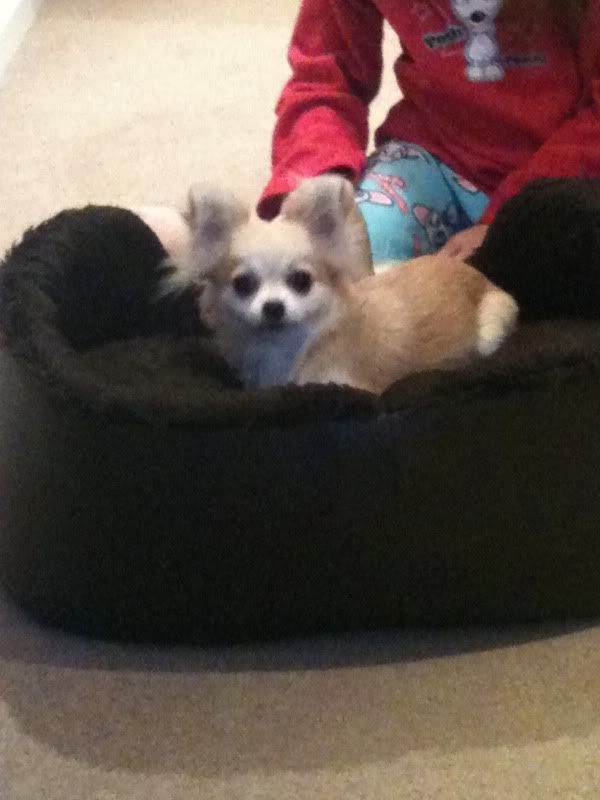 I share wib you abi exspetchally as you gotz a chihuahua on your jimmy jammys, you like come in por a cuddle?
I took some really funny videos but forgot to blur my address out and whilst I'm not bothered about you guys knowing where I live I am about the rest of YouTube sorry!!!
Thank you so much Santa they really love it and it's just what I wanted!! Xx