Discussion Starter
•
#1
•
Wow, what a delightful box of goodies Santa Paws left for us today. Thank you BG and Sonny for the incredibly thoughtful and generous Secret Santa gift box. Treats, toys, clothes, a stocking and ornament adorned with the pups pictures...even some little booties I will try on Lady (when she is sleeping)! I thank you from the bottom of my heart and Lady and Prince send a "high paw" to BG and Sonny too!
Momma- What is this box, it has my name and Lady's name on it.....and it smells good!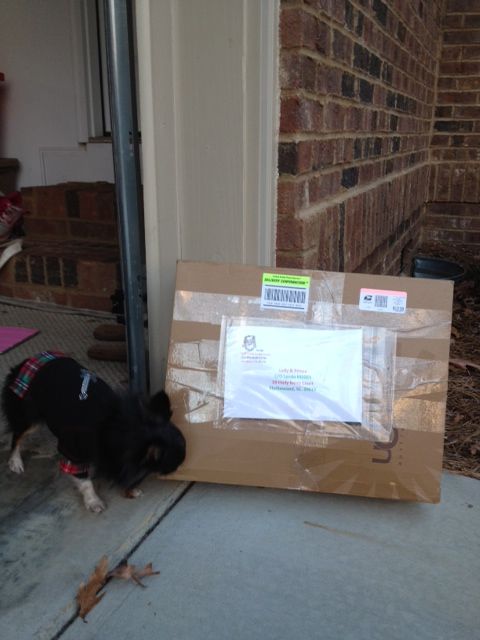 Hey, what is Lady doin' in the box? (What a simply adorable stocking we found in the box with Lady's picture and name on it, very special we love it)
Oh my goodness, it is treat heaven. Can we have some mom? I'm gonna take that Stella and Chewy under the bed when hou are not looking and tear into it. Hey BG do you like my purple hoodie you guys picked out? i like purple and I don't have anything purple!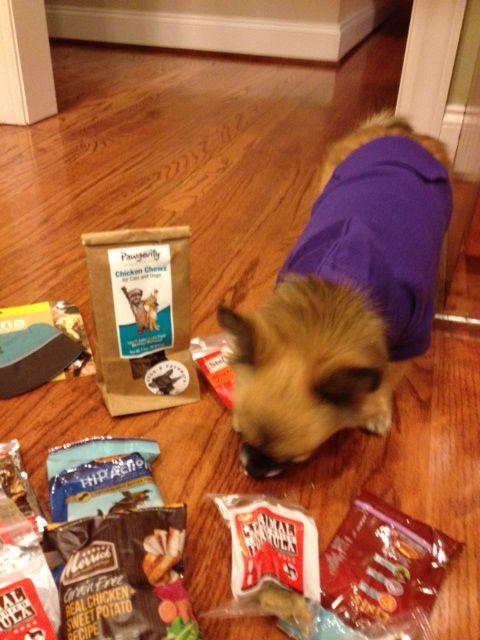 Did you guys know Momma likes tennis? We love our tennis dress and polo shirt. No need to exchange, they fit great! Tennis anyone?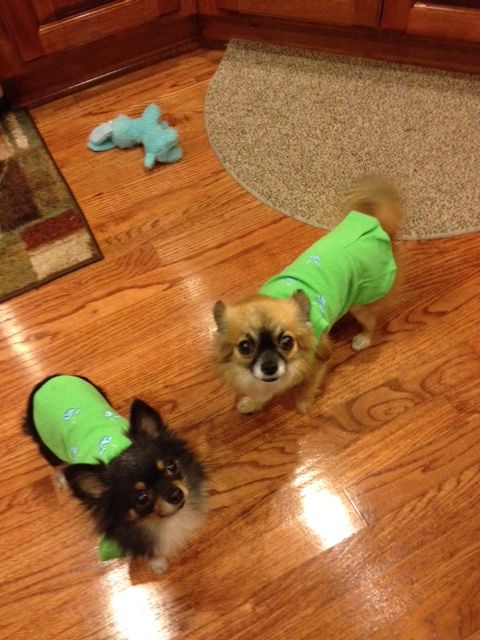 Momma loves this one for her coffee. The people at work will laugh just like they sometime laugh at our clothes when we go to work with her.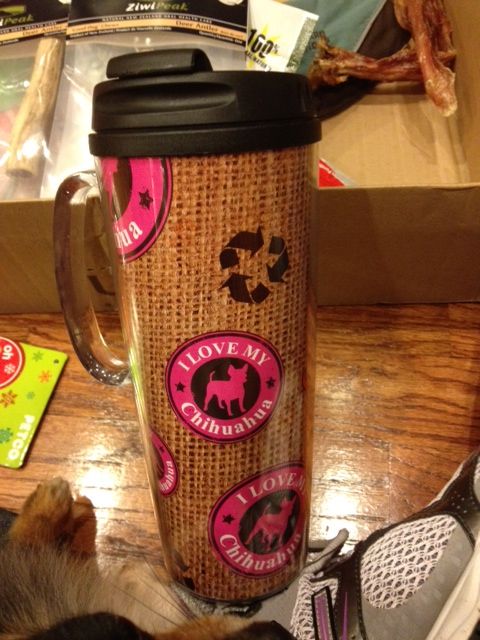 Mom, BG and Sonny were sooooo creative, they put us on an ornament too! Say cheese!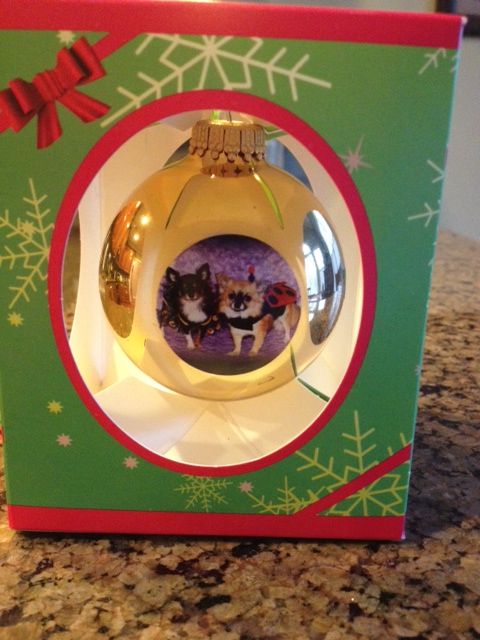 Wow, we're tired from all the excitement but we can't wait to try these. We have never had deer antlers!