Discussion Starter
•
#1
•
Santa sent the BEST gift a mom could want for her chi
Britney
finally
has her own puppia harness! It's so soft, even I want to wear it, LOL! It's also Pink, which is a color I love and think looks great on Britney :coolwink:
Okay mom, lemme get myself together. dont snap the pic til im looking!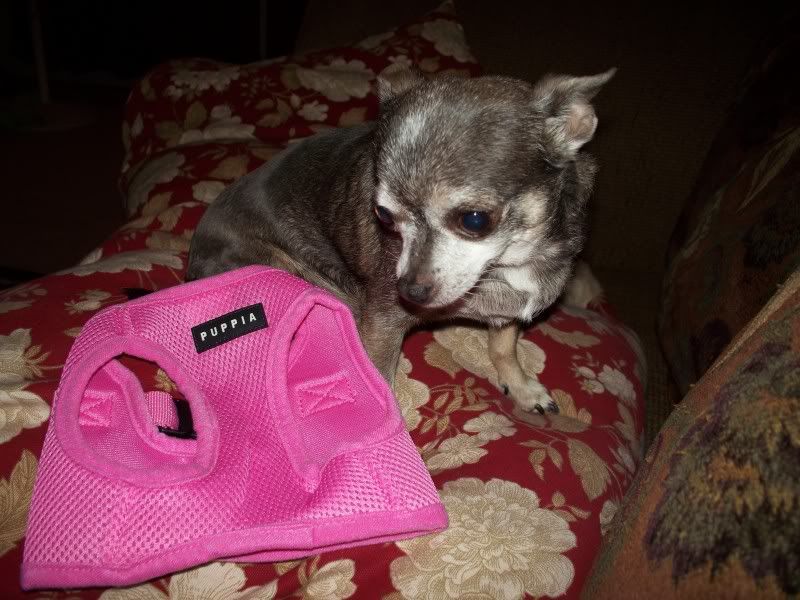 I hope that camera doesn't make my eyes look scurry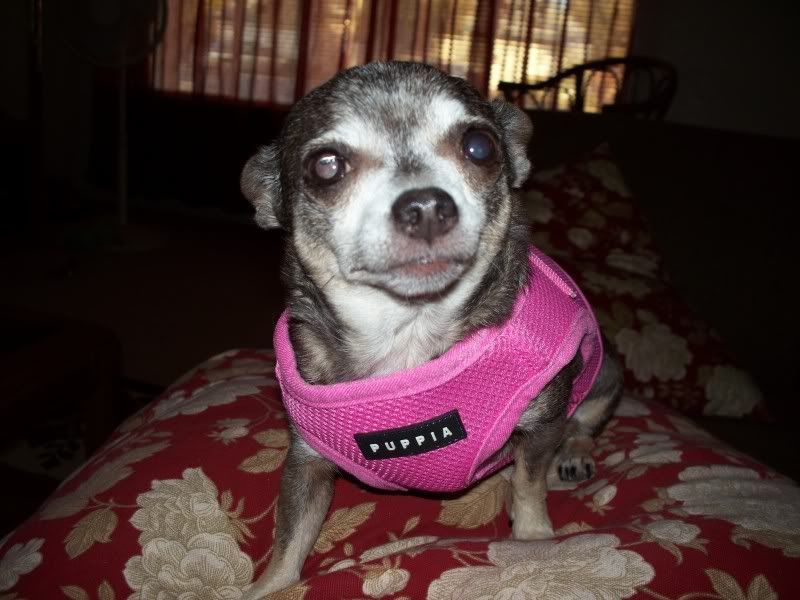 I showed her the pic and she was not pleased...
Let's try that again mom. Make sure I'm LOOKING at the camera though!
side view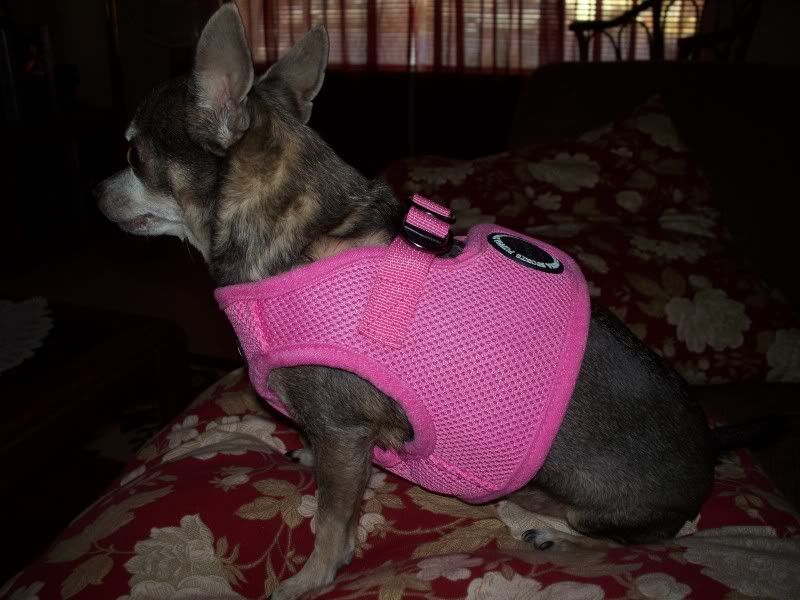 side view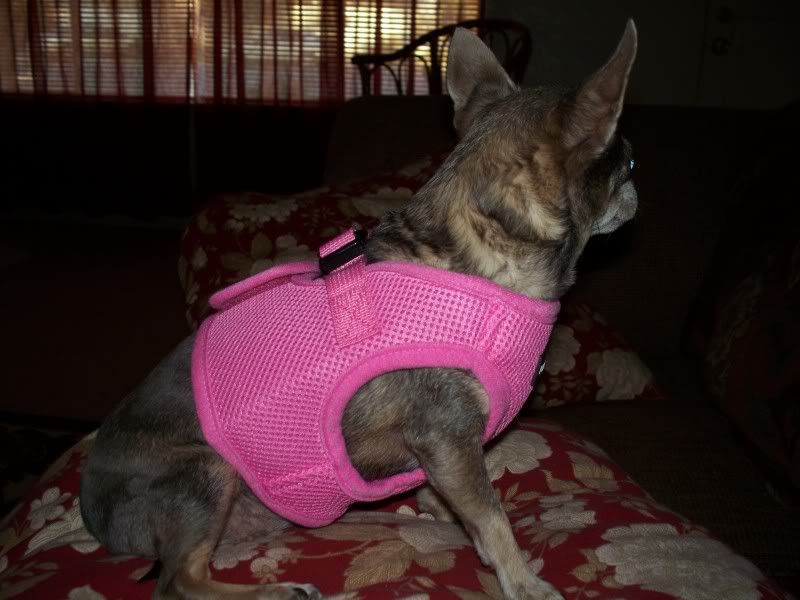 Good girl, Britney!!
quit making me blush!!!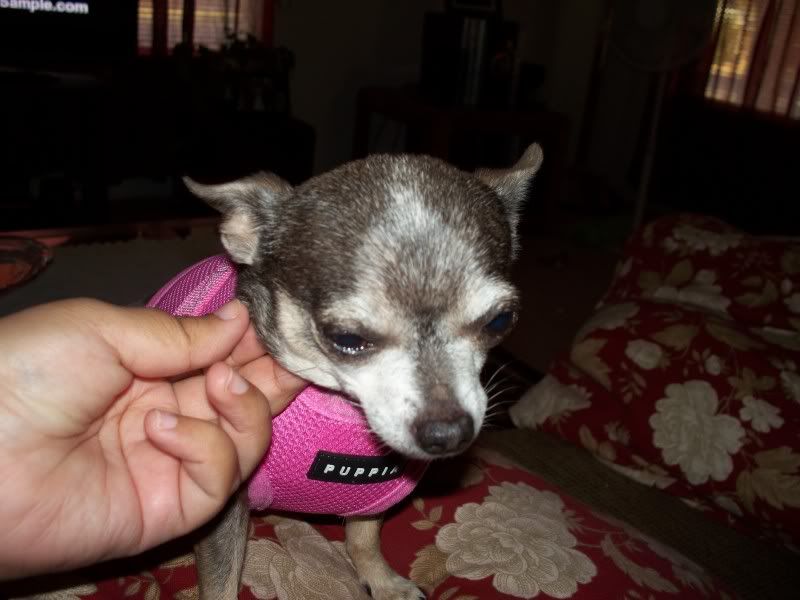 She was done showing off her fab puppia and attempted to sit in her favorite spot, but had some....trouble being 100% comfy..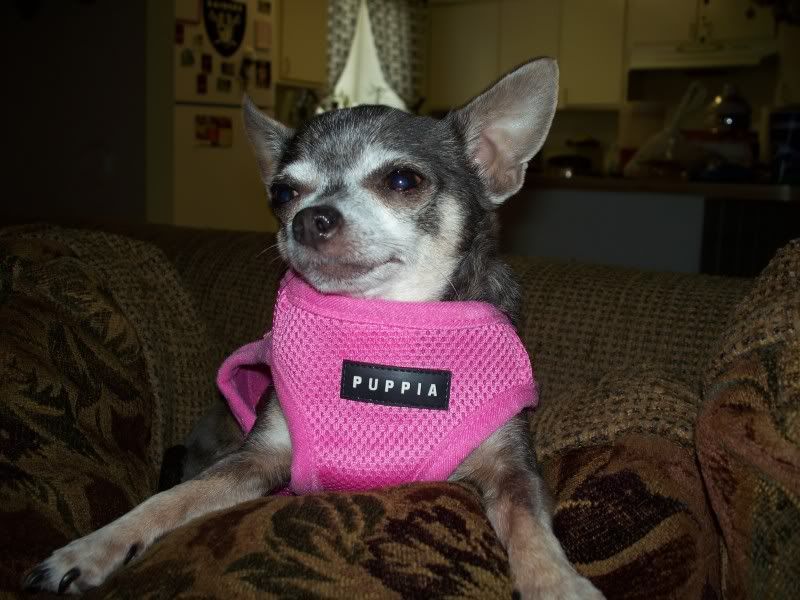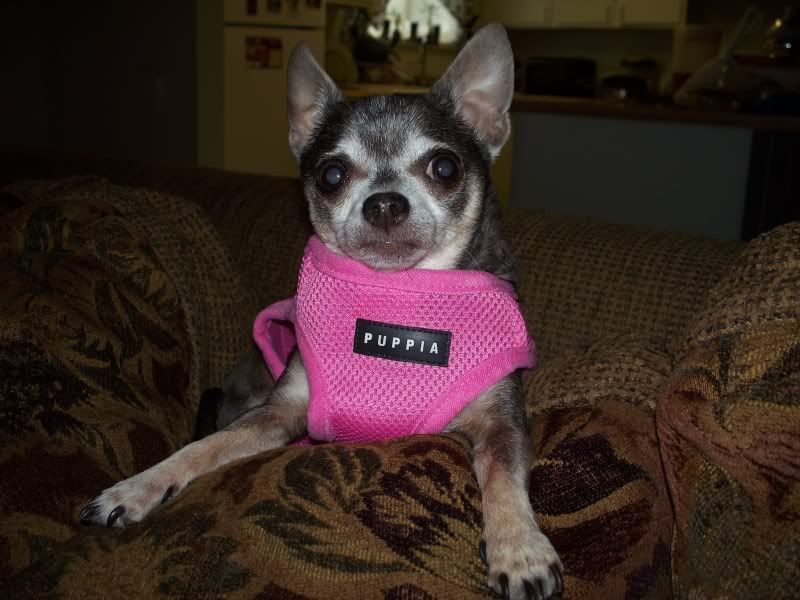 Santa, you made a great decision going with the medium! It's not fitted, but it also isn't gigantic on her.
Thank you sooo much!!! :daisy::daisy: