Discussion Starter
•
#1
•
We took Chloe and Sophie w/ us to pick him up. We spent a couple days visiting family. On the way home, we drove over to pick up Sarge. Chloe and Sophie almost had a look like we could have told them. Sarge and Sophie share the same mother. He's charting to be 3 to 4 lbs. Sophie was charting to be 3 lbs, but is only 1 lb 14 oz at 15 1/2 mths. Chloe is 3 1/2 lbs at 17 mths, and I'm hoping Sarge will be at least that. He's doing great. He wakes me once in the night to potty and hasn't had any accidents in his crate.
Here's Chloe and Sophie in their pj's enjoying their vacation. Their eyes are messed up from the flash.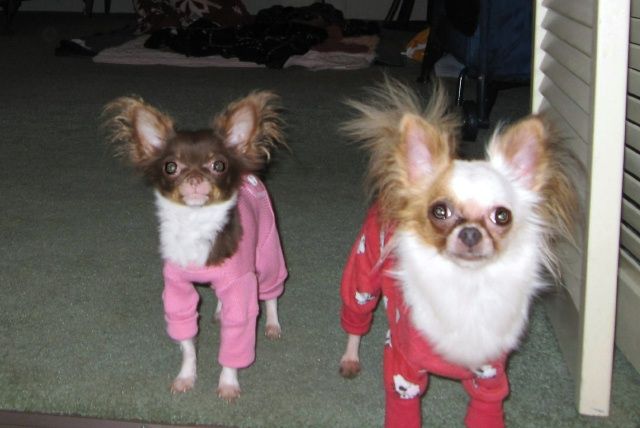 Here's my newest addition.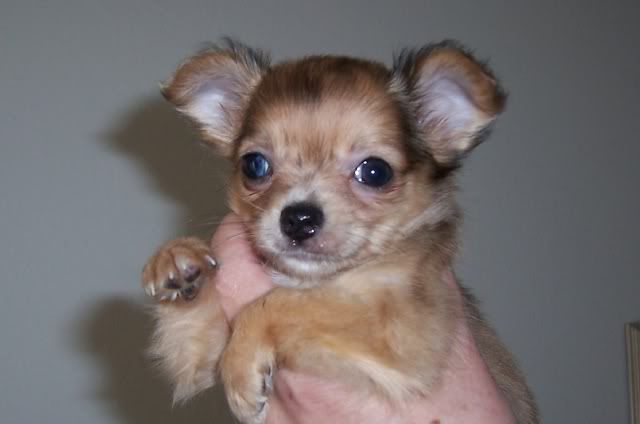 He's a choc.merle and has blue highlights in one eye.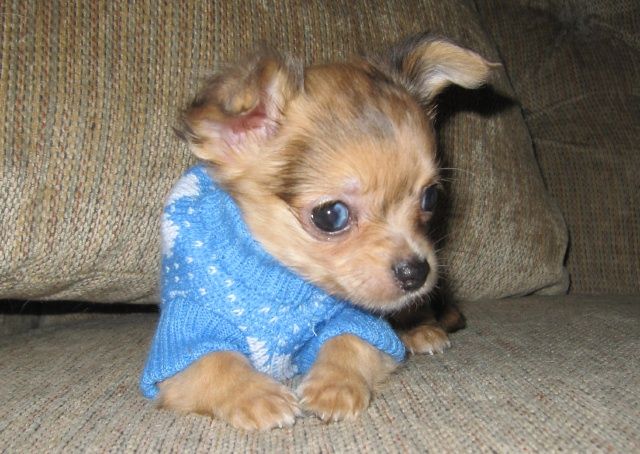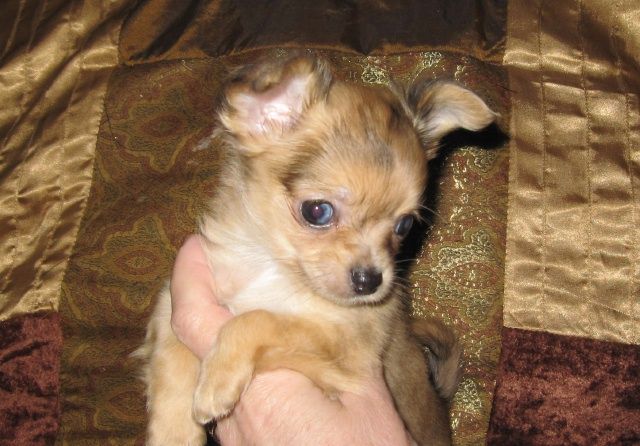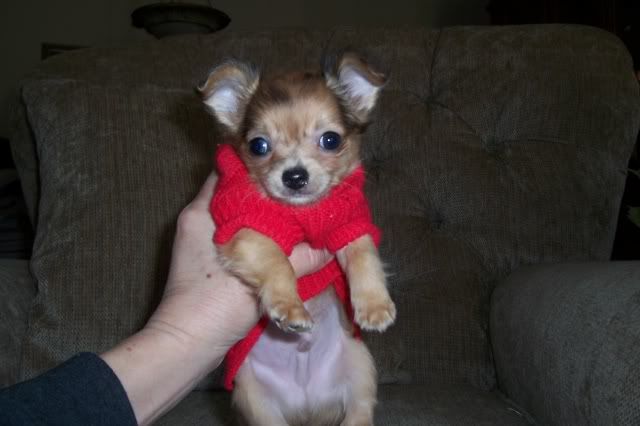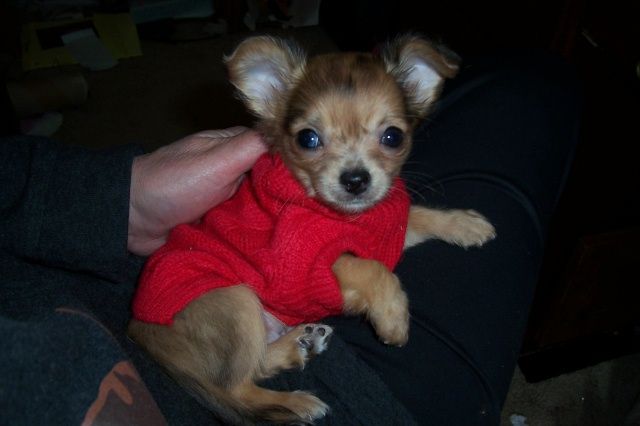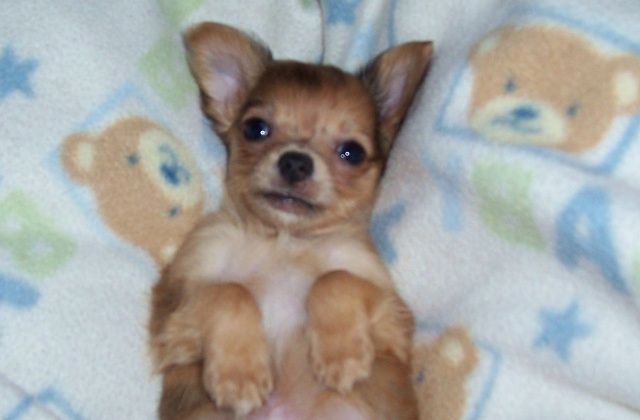 His ears perked up because my Lab was barking.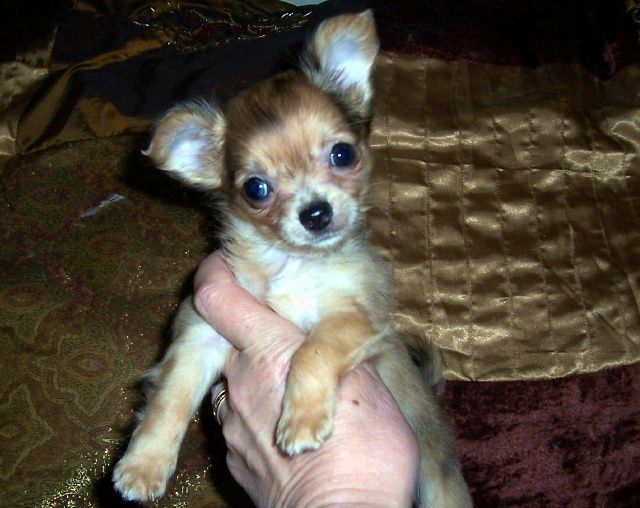 I just had fun turning this one into a painting of Sarge today.
Thanks so much for letting me share.