Hi everyone! I posted a small synopsis I what our wonderful secret Santa sent us yesterday but I didn't have any time to post pics of the babies wearing their outfits! They're too cute for words so I thought the pics deserved their own thread!
Thank you so so so much, Elaine, you were the BEST secret Santa!!
Look how beautifully wrapped everything is!!
Toys and treats!!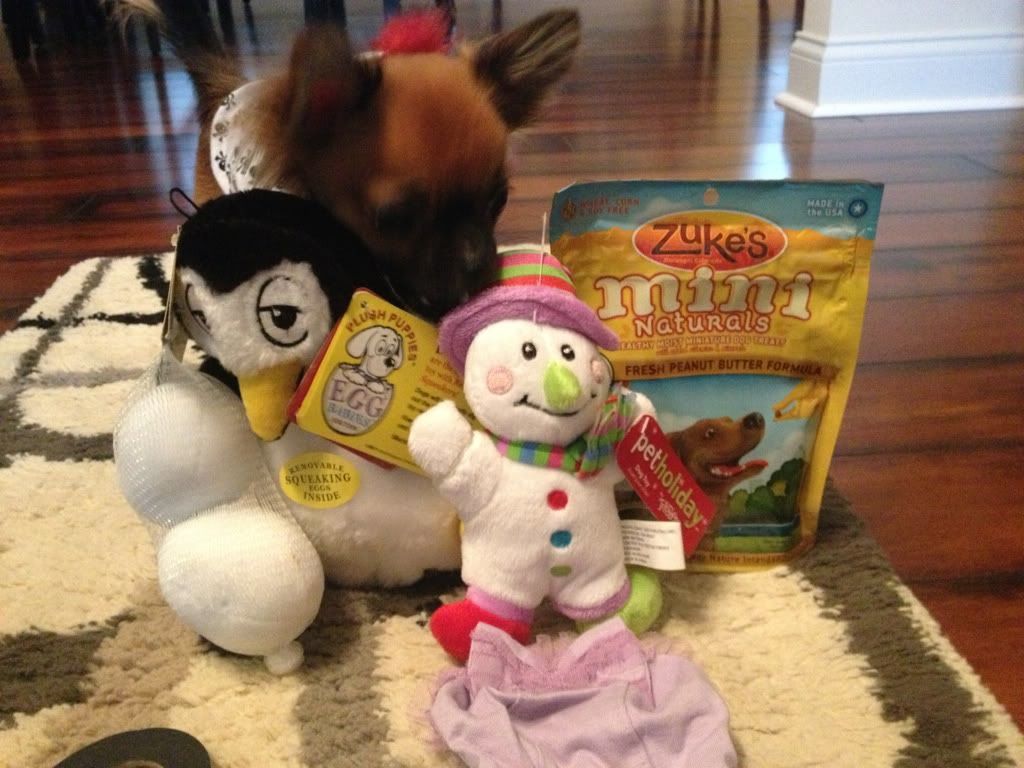 Our new clothes!! Yay! Wooflink and Puppy Angel!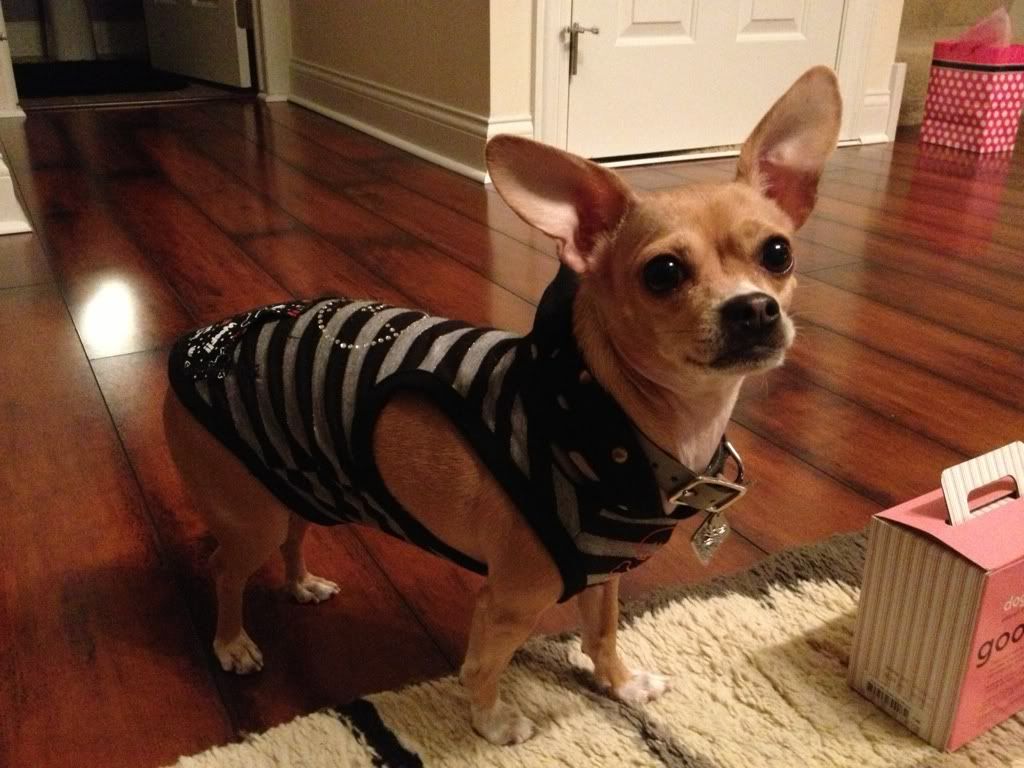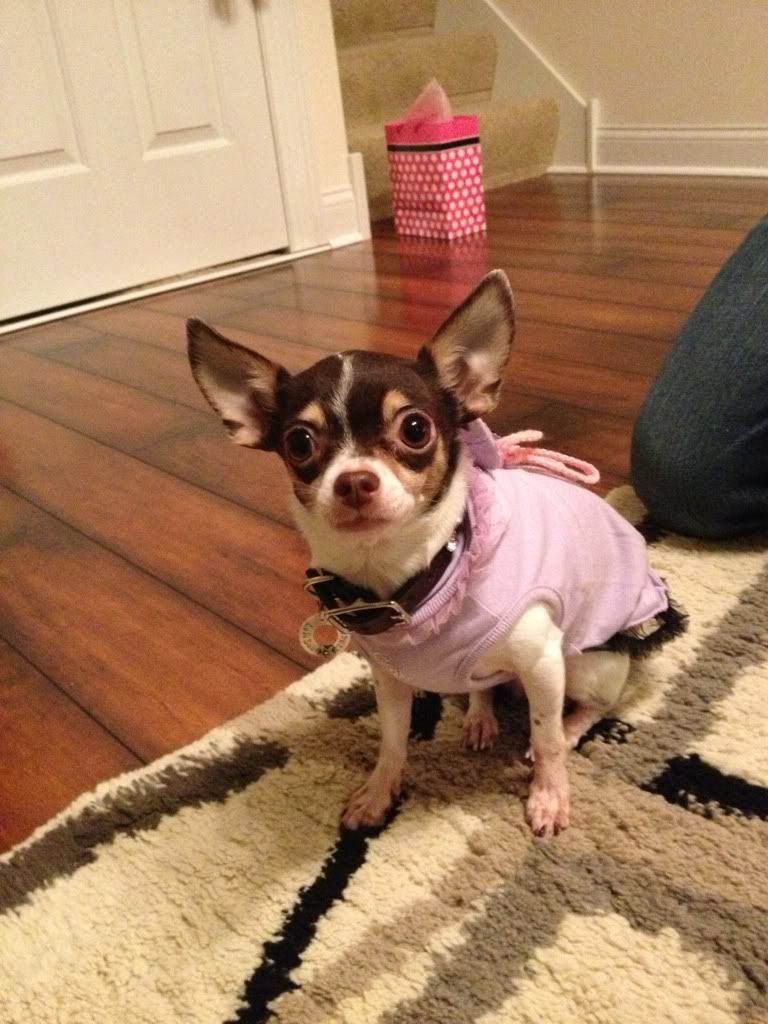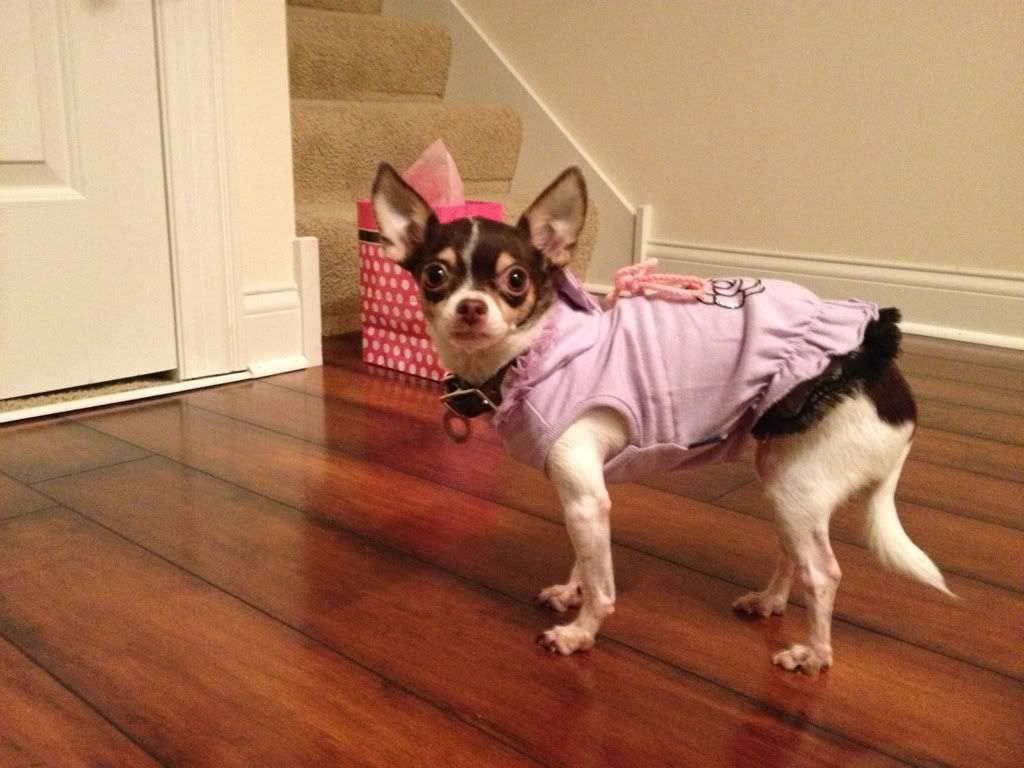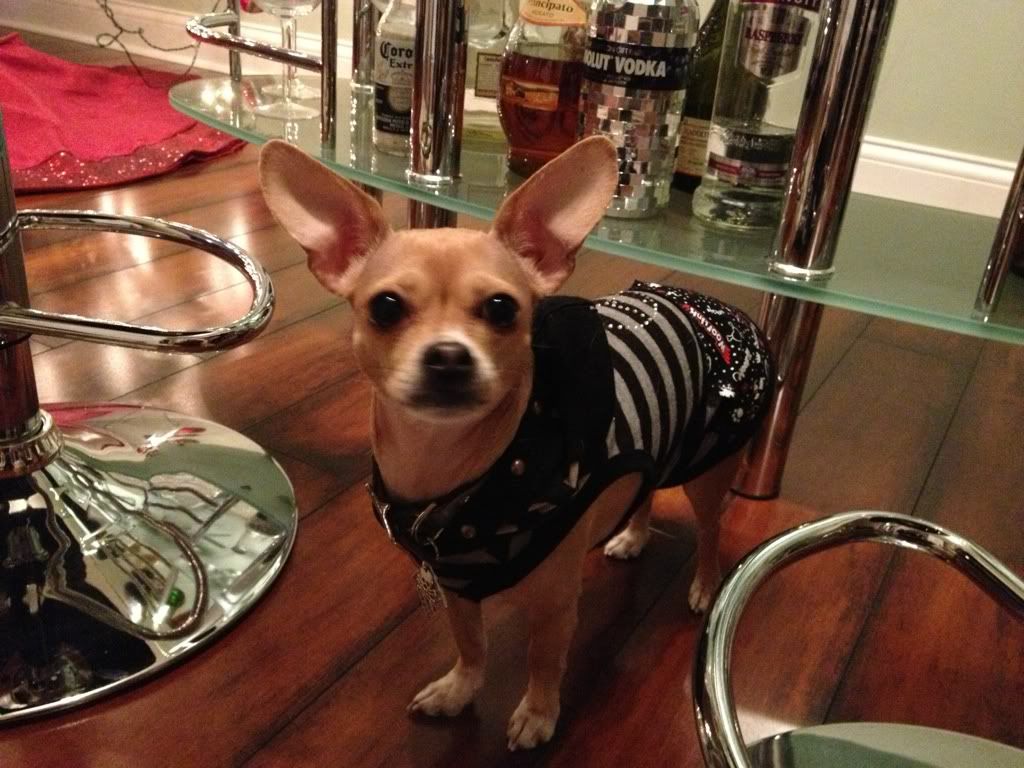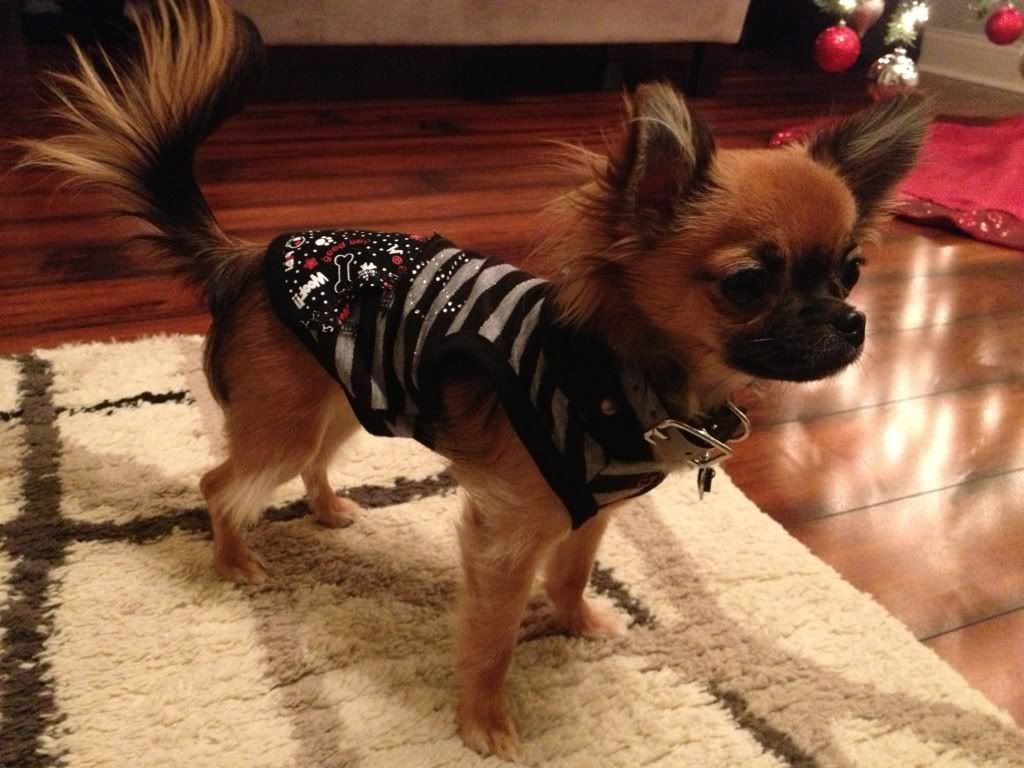 Sent from my iPhone using Petguide.com Free App