Discussion Starter
•
#1
•
We took our Sedona trip a little over a week ago and I am just now having time to post about it. It was AMAZING! So beautiful and compared to Vegas, so green. I love seeing trees and grass- it is such a novelty now. It was so, so dog friendly too. Our hotel was great, it was the Sedona Real Inn and they had a little family area that was totally fenced in with grass and you could let the dogs off leash, it had a fire pit and grill too if you want to hang out with the dogs. Most people seemed good at picking up poop (or the hotel was good at it, but either way for an off leash dog area it was really clean). They gave us a collapsible bowl for hiking with the hotels logo on it (actually pretty handy), a leash and some dog biscuits. The rooms were really nice too, we had a fireplace.
Here is Kerri enjoying a hike in the national forest.
Another pic of the scenery, it was beautiful-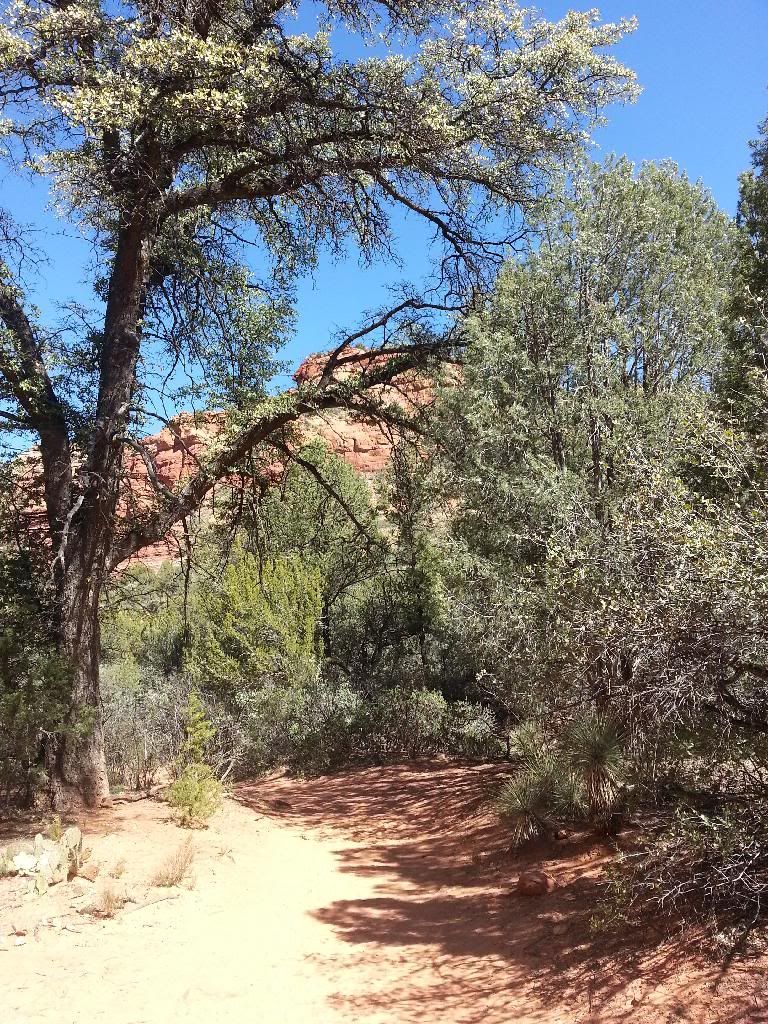 The start of another hike-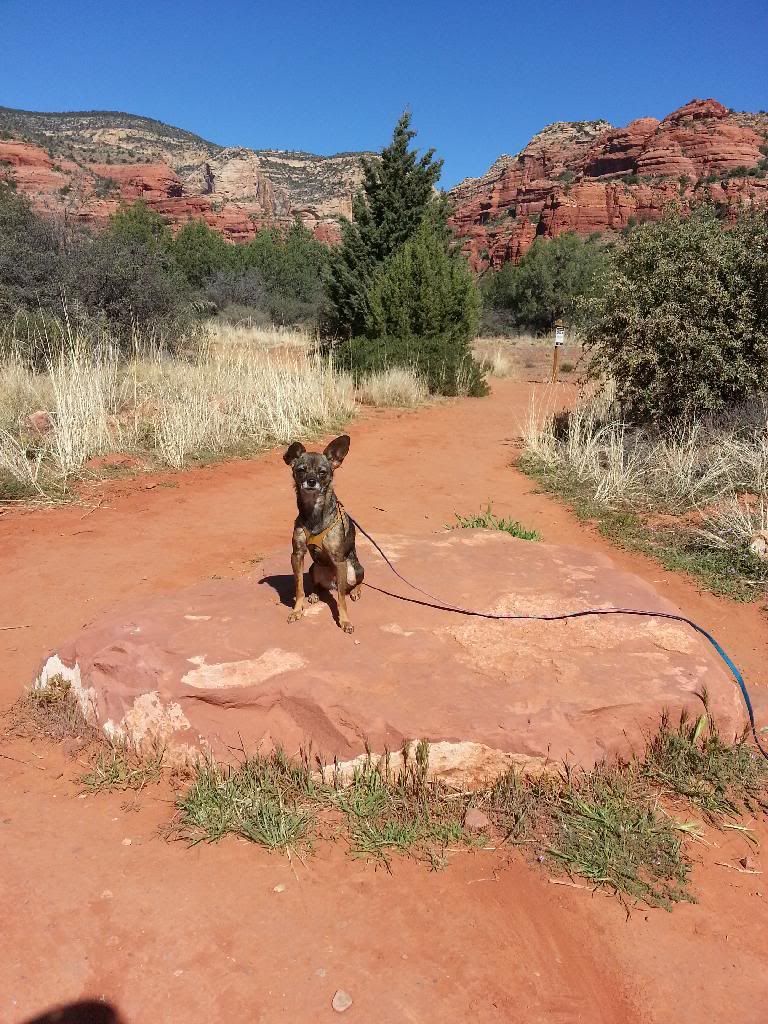 We tired her out! Passed out in the hotel room-
Checking out the scenery and the big rock formations-
Sunrise, it was a little colder than we thought it would be and I only brought her this one jacket-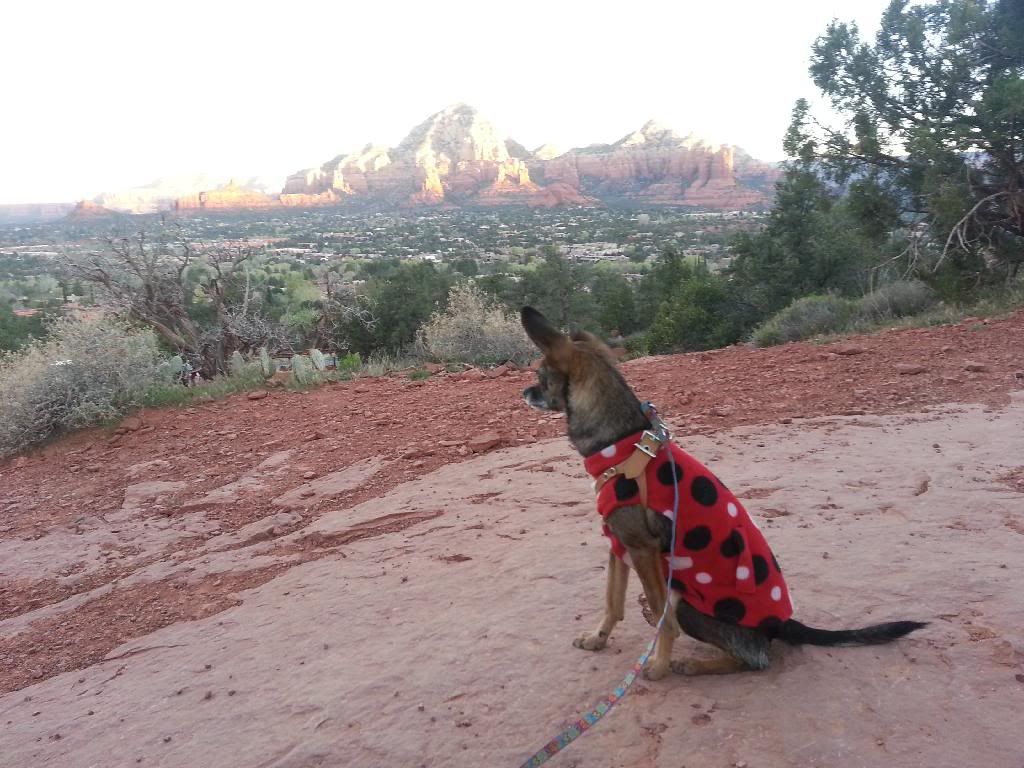 And finally, we ate at a lot of restaurants with dog friendly outdoor patios. This one had a dog menu with cooked and raw food on it! So convenient that I could order ground beef with an egg! I brought freeze dried with us but I think Kerri appreciated a "real" meal on our trip.