Discussion Starter
•
#1
•
Jaxx has always stacked his toys on top of each other and played with them. I refer to it as sharing the toys with each other. I am not sure if it is a chi thing or a Jaxx thing but he usually always plays with 2 toys at a time.
Mr. Lion wanna play with my deer antler?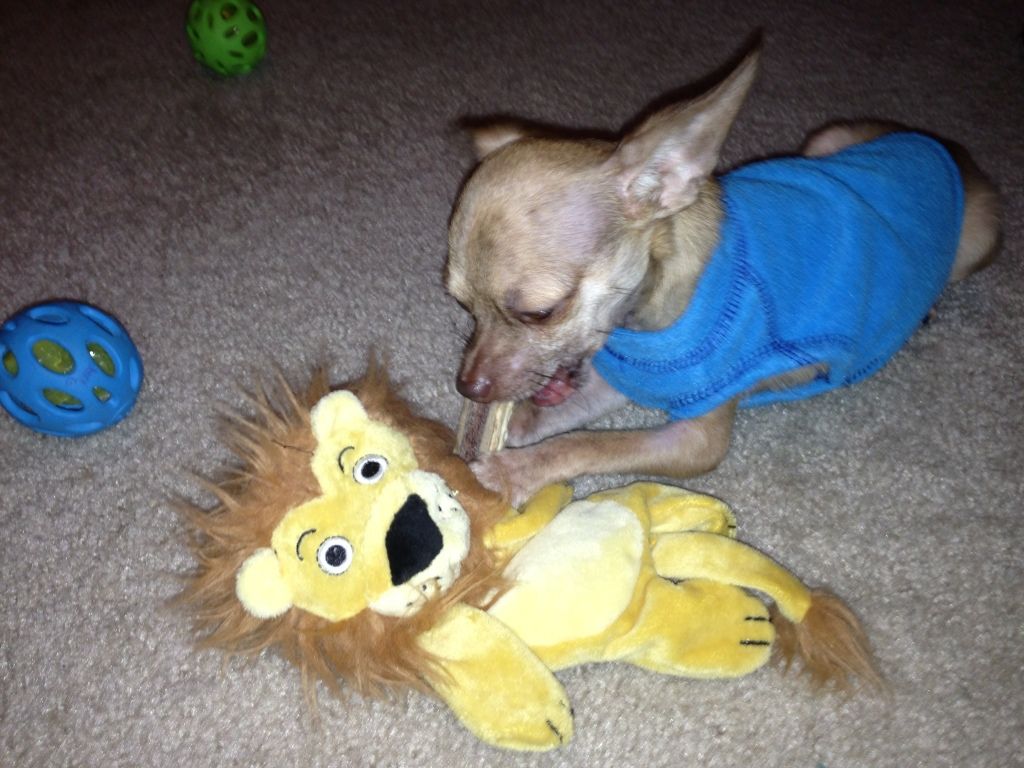 Come on....I want you to play with me Mr. Lion!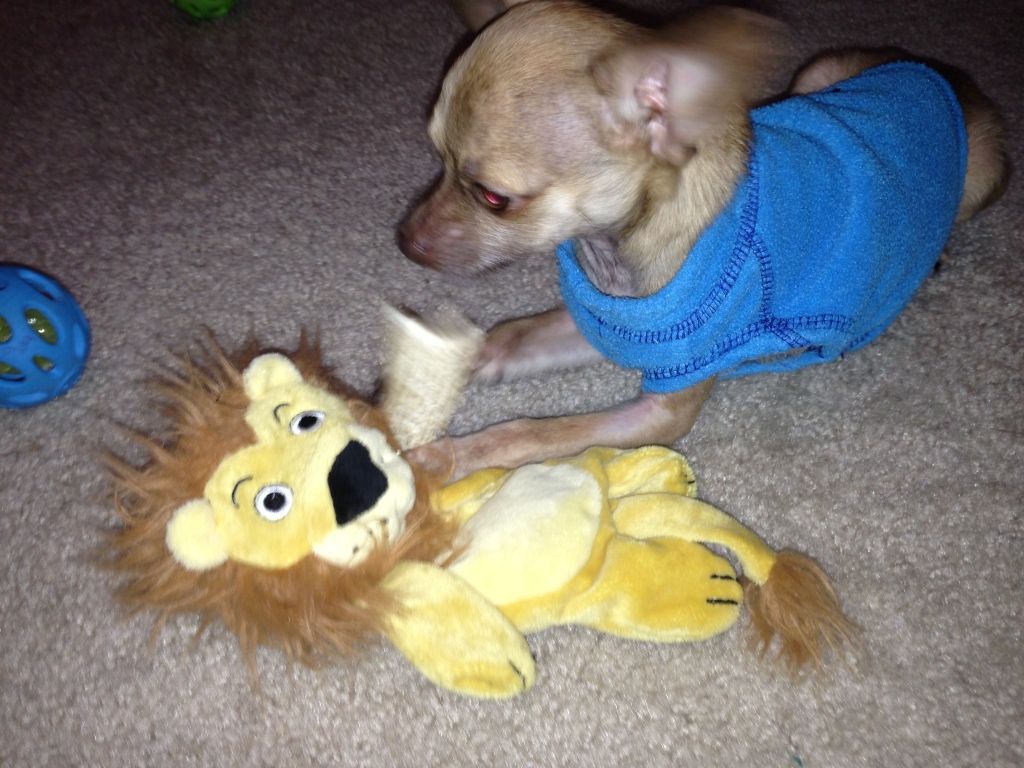 I don't know why you are being so mean Mr. Lion and not playing with me.
Fine! I will play with it without you but you don't know what your missing.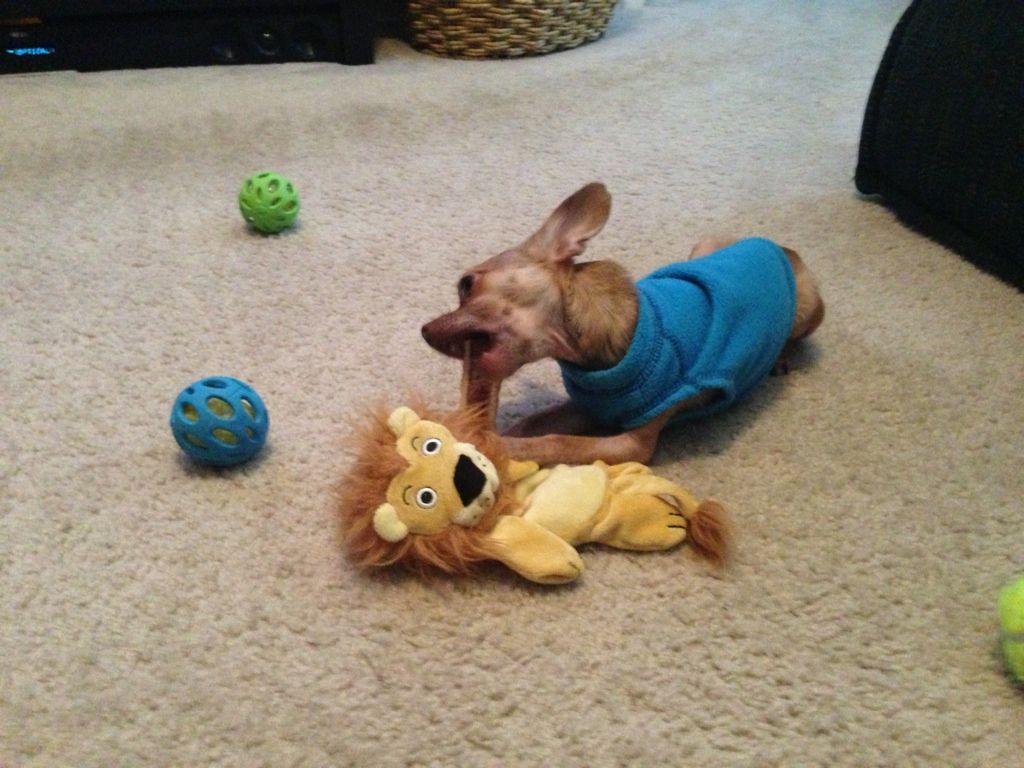 I am going to stay right here and pout because Mr. Lion is a meanie!