Discussion Starter
•
#1
•
Well my baby is turning 8 years old in 3 days. Where did that time go? Wow, i was 16 years old when I got my Shayley May....It was just yesterday I went to go pick her out of her siblings and brought her home. I remember her sleeping in my lap in the car and again once we got home. I was so egar to play with her but wanted to let her sleep. She was so tiny and beautiful. Shayley and I were meant to be, no way around it! God blessed me with the most perfectest cutest, sweetest, bestest Chihuahau ever! lol She really was there for me in my hardest time, a year later, 3 days after Shayleys 1st birthday I lost my Uncle Rich & Michelle. Shayley knew, she understood what was happening and was by my side and still is today. I'm so happy to have her in my life, I love you so much Shayley! Thank you for making me smile always.
Here are some photos of Shayley through the year. Unfortionately when Shayley was a puppy I did not have a nice digital camera like I do now so her puppy photos are pretty few and pretty sad even though it doesn't take away from her cuteness I wish I had better shots
Oh well better than none I guess! Here is my baby through the years.
One of the first shots of Shayley. She was my Christmas present and this was taken at my Grandmas house on Christmas where she first met the family lol. December 2002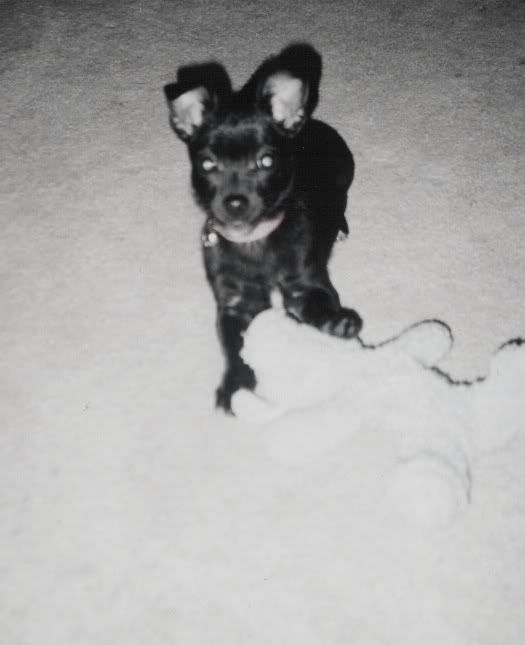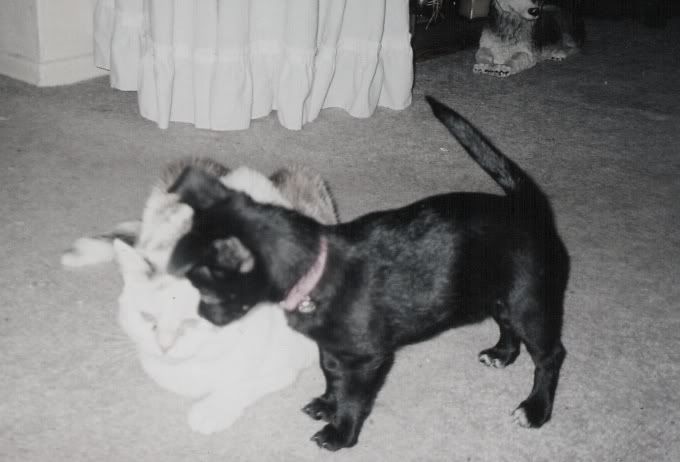 Shayley's Christmas photo at Petsmart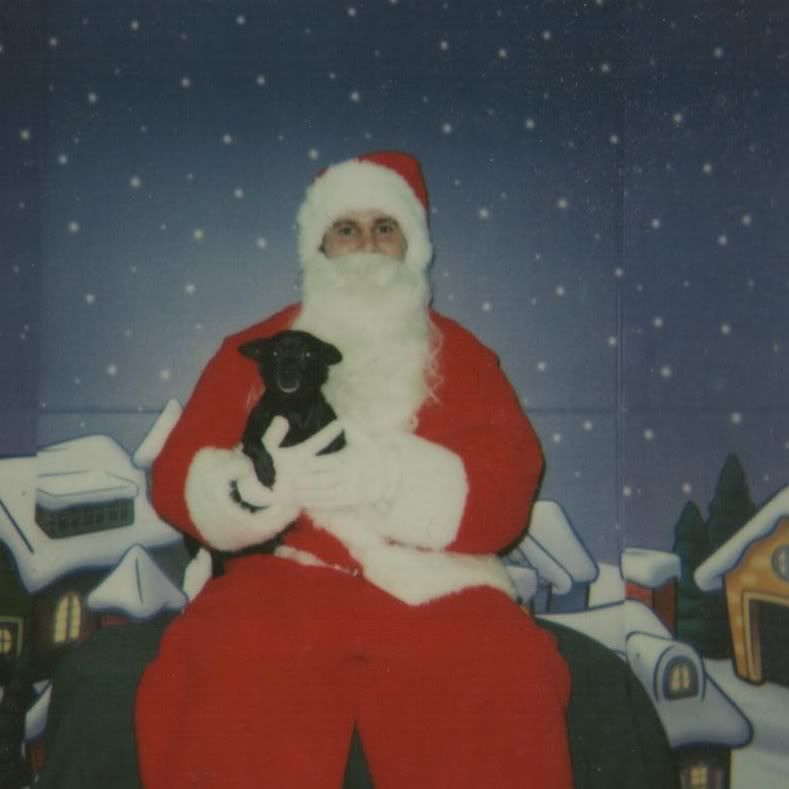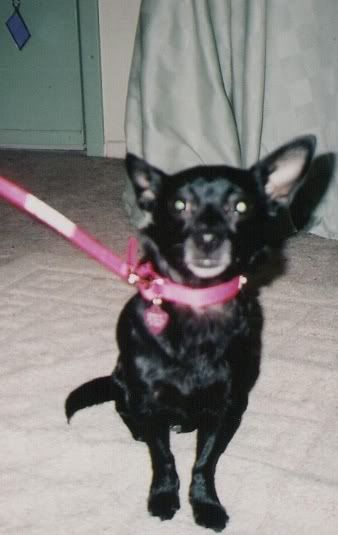 Shayley was the perfect puppy, seriously! She was! BUT every now and then when we would leave her home alone this is what would happen. She didn't do it always but she did do it more than a few times. How could you get mad at that face though?
Ready for bye bye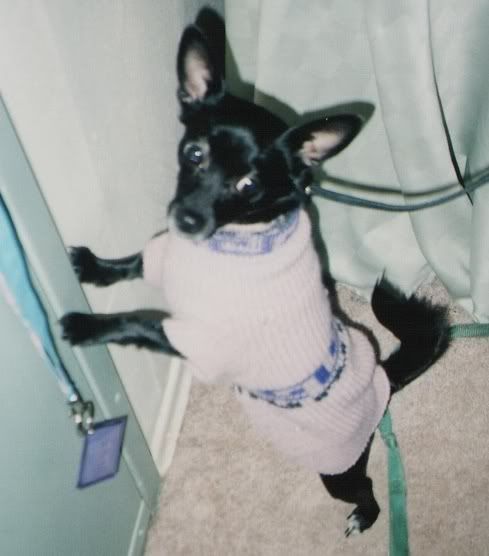 Shayley sportin her Hello Kitty gear!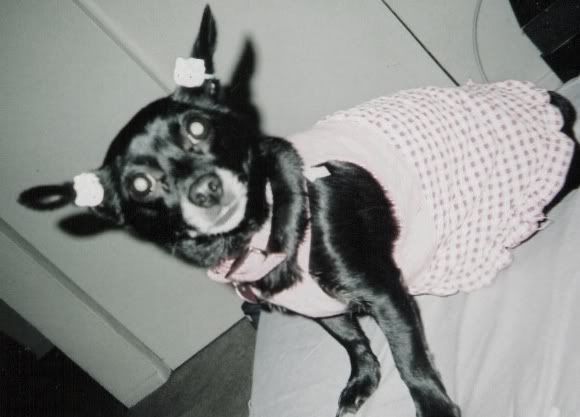 More...
​