Discussion Starter
•
#1
•
Our little girl is home today!
We haven't decided on a name for her yet. Hopefully we will have one before tonight as we get to know her. She took the car ride home very well, she slept tucked up underneath my coat. It was too cold (even in my van) to put her in a kennel. (-12) She has been outside to potty and has gotten a bath and she's cuddled up in my lap as we speak.
She is 14 weeks old and weighs 1.7 lbs. Here are a couple of pictures from after her bath.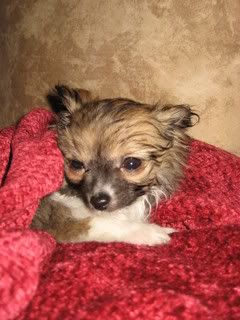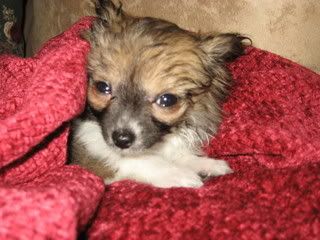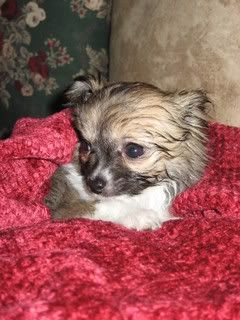 How does her weight seem for a 14 week old puppy? Is she a good weight or too heavy?