Discussion Starter
•
#1
•
It's not raining today like the weather said it would. It is a beautiful day. So this morning i walked to the grocery store and bought Sissy a new retracable leash to be able to bring her to the dog park. After i got home, i attached her new booster seat into my car (don't want to scratch up the leather seats. :coolwink: )
here is sissy in her car booster seat. it's sort of on the small side. but hey, it was only $9.99. lol.
When we got there, i didn't see the gated dog area until i walked up the little hill. when i got there, the gated dog area was all muddy after snow melting. The park offers free plastic bags for owners to pick up after their dogs but nobody does so the dog area was covered with poo. Soo after a few minutes in the gated area we decided just to walk around the park (to get the mud off our shoes (and feet).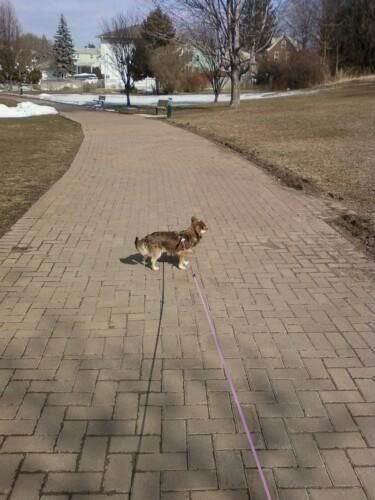 Sorry for the lack of pictures... i forgot my camera @ home since I didn't know what we were doing... These were taking w/ my cell phone (the discontinued samsung exclaim).
(93 days till my new phone (HTC Evo Shift) )