Discussion Starter
•
#1
•
Well, I just got back from the Dollar Zone here in NJ and guess what I found!!
Dog clothes! Cute doggy clothes for Ms. Sissy. Of course they are summer clothes which means we have to wait for summer (drats). Or they can be worn around the house (to cover up the horrible hair cut on the leg(s)). lol.
I also picked up a retracable leash for $1.00 and doggy crap bags with clip for $1.00. The clothes were $1.50 each. I saw the cutest patriotic dress but it was too small for sissy.
It's so hard to shop for sissy.. Some small sweaters will fit her only if it has no velcro anything small with velcro will NOT fit her... Sometimes medium w/ velcro won't fit either... Hmm. Weird. Anyway here are the pictures! (they are made by Fashion Pets (and come with their own hangers)
three new shirts: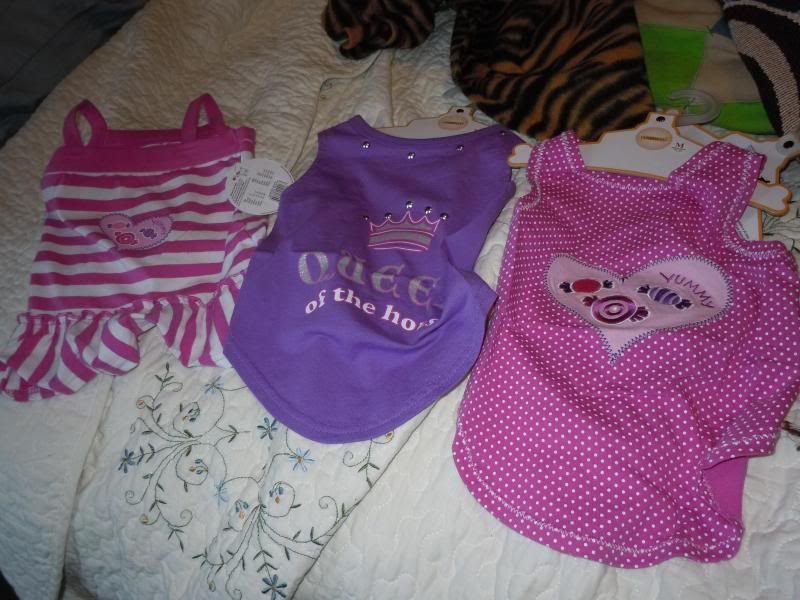 This tank top looks too small, right?
Purple "Queen of the House" Tshirt
Yummy Tshirt (A tad too big. i hope it shrinks in the wash alitte).