Discussion Starter
•
#1
•
My mom's chi Taylor (who is a full brother/litter mate to Trigger) has a funny spot on his neck...he's had it for oh, maybe 3+ months now and has seen the vet a few times for it because it worries my mom. They don't have a clue what it is. A few times they've given her a cream for it. Nothing's really made a difference though...here are pictures...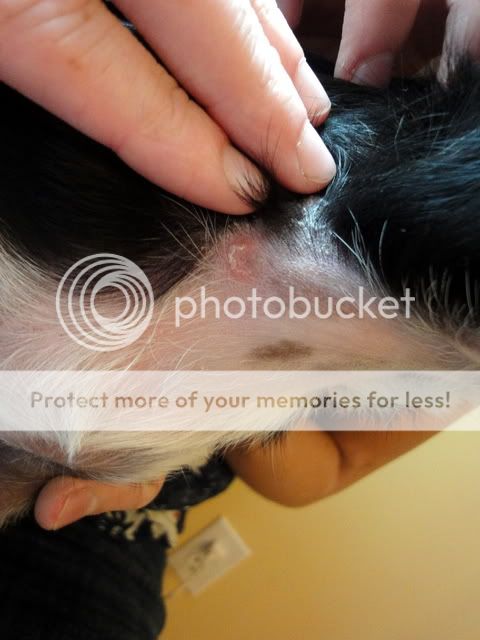 As you can see he does not have any fur at all on his neck (he did when he was a puppy), & I think he has some form of alopecia as he lost all his neck/chest hair and has very thin hair around his temples/in front of his ears, and his back legs also have very sparse/thinning hair.
He's on a high quality diet of pre-made raws and The Honest Kitchen.
He does not itch at the spot, but a few times the spot has become open/absessed and then he itches at it which of course makes it worse.
Otherwise, my mom just says it doesn't seem to bother him and dry skin periodically flakes off it.
Initially they thought spider bite or cat scratch but now that it's been a few months and it isn't going away they don't think it's either.
Anyone here have any ideas?