Discussion Starter
•
#1
•
Some of you may remember back when I put leila on a food cutback/green bean diet that I also posted pics of lucy and maybe winston,(can't remember) anway... I did end up cutting back how much food they were getting per meal. They have indeed slimmed down (they weren't fat by any stretch of the imagination) but you couldn't see/feel rib.
So I thought i'd post some pics of Lucy, it's hard to tell on winston with his dark brindle coat but you can see and feel his ribs. Even hubby has really noticed the trimness of these 2.
Here is miss lucy outside this morning.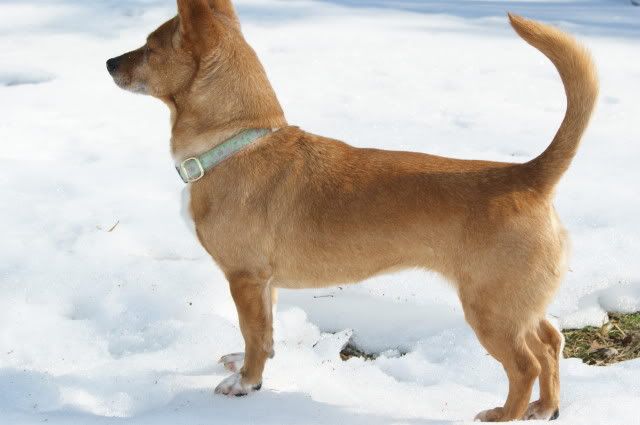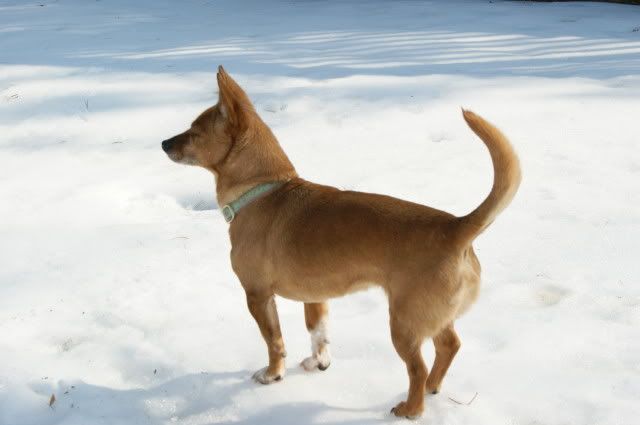 I cut her back about 1/2 c a day (she gets 1c. per day now). Funny thing too is she never and i mean never wanted to eat in the mornings..it was always afternoon and evening. Well since i cut her food back, she eats in the morning as soon as i put it out.
Which is great because Leila aka hoover queen ..would eat lucy's as well as her own. (she's so bad)