Discussion Starter
•
#1
•
Smokey was sleeping peacefully, as he is wont to do..
When suddenly Deke decided to highjack Smokey's favorite cat toy. :lol: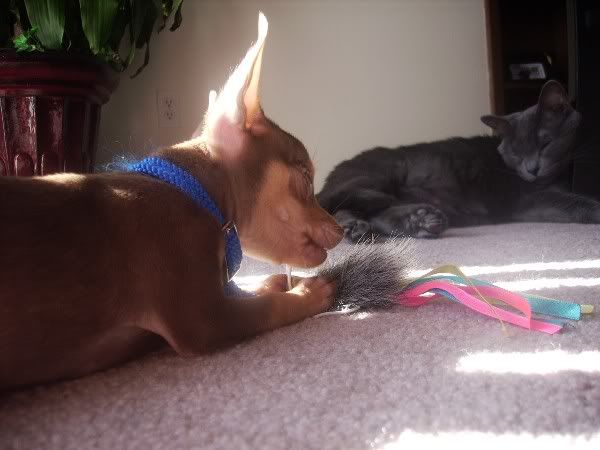 This awakened in Smokey a vengeance hitherto unknown.
But Deke persisted. "Look feline, it's ALL MINE!"
"Fine," said Smokey, being the bigger man (literally). "Freakin' take it then..."
"'Cause I'm gonna lay down."
After a few minutes of being ignored, Deke decided perhaps there was enough to share, if it meant Smokey would wake back up.
"Here, you take that end and I'll take this one."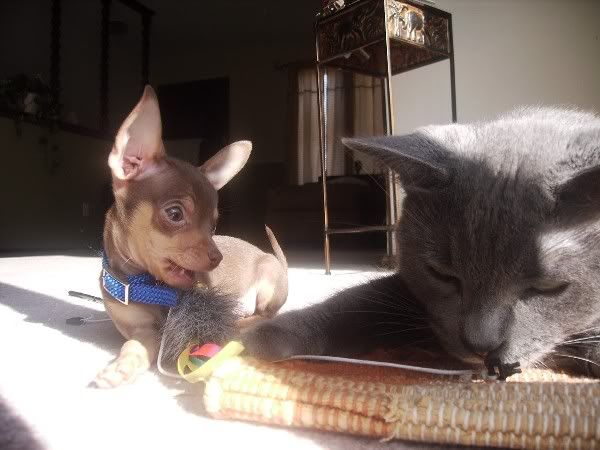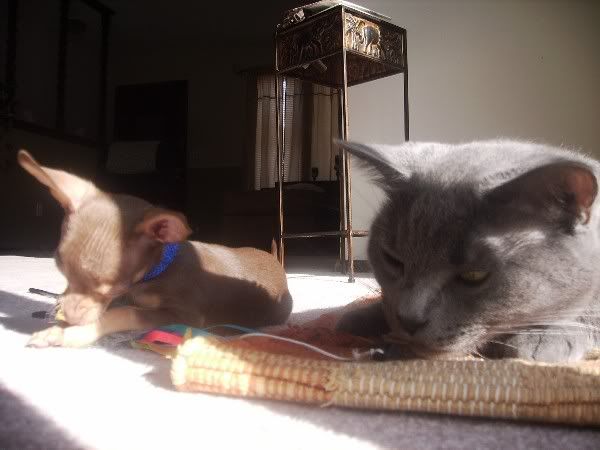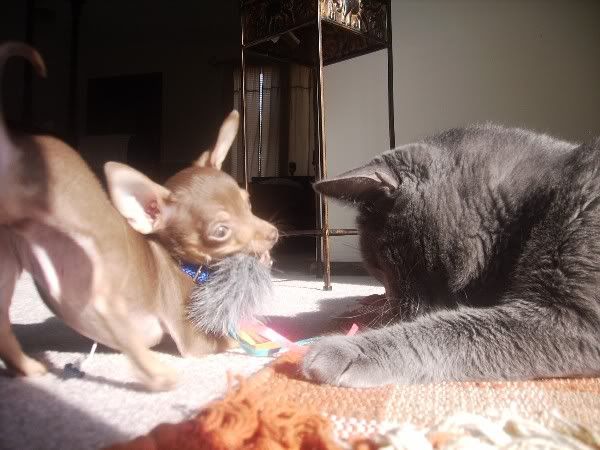 But the truce was all too fleeting. It wasn't long before Deke once again began to taunt Smokey mercilessly. "Look at me, FELINE!"
At which point Smokey grew tired of his games.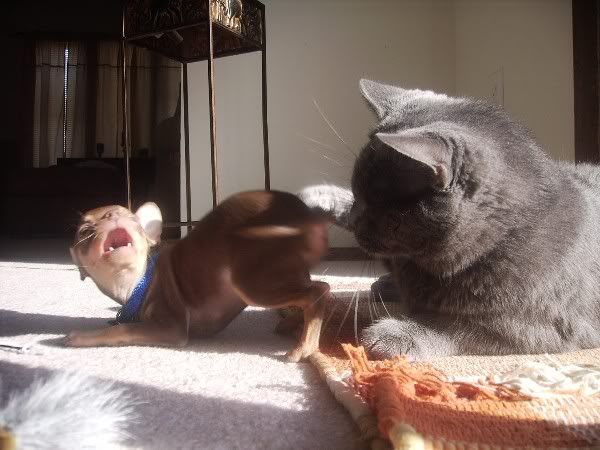 "Gee, guess I win."