Discussion Starter
·
#1
·
Here is our new sweet little boy, Snoopy. I said this all on another thread I think, maybe. He's 4mo, born on Thanksgiving. He's got to be mixed with something, right? He's already a smidge over 6lbs (roughly, I weighed him with me on the scale this morning). He is sooo sweet, and really good with all of our kids!
The first two are from last night, here is he climbing up into my 5yo's lap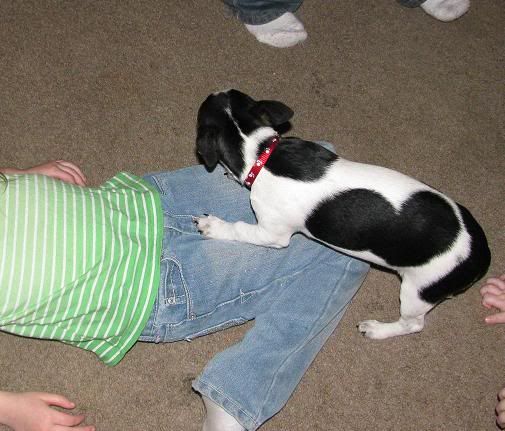 And with my 1yo
(Sorry, we aren't going use our kids' faces, trust me though, they're cute!)
And just a few minutes ago, tired puppy nap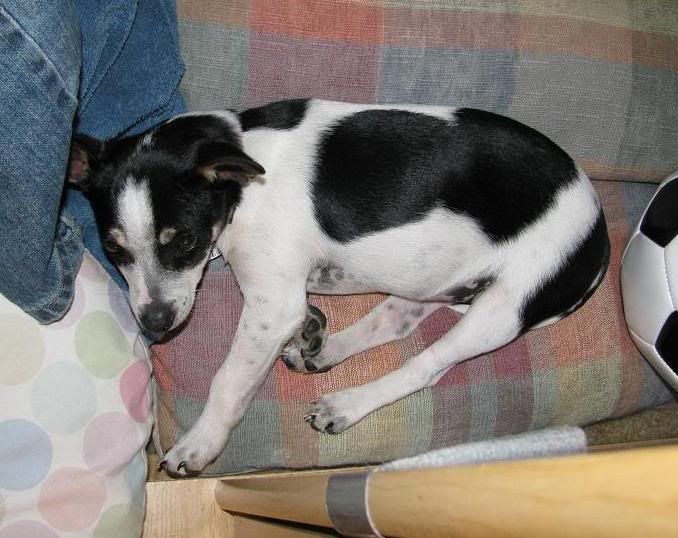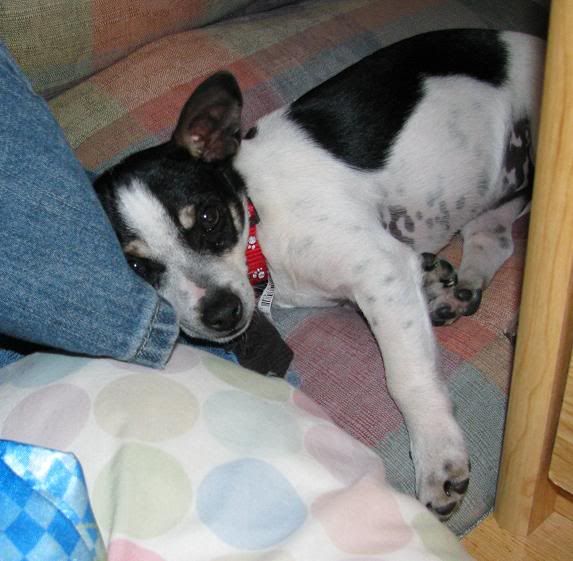 And with my hand, for size reference I guess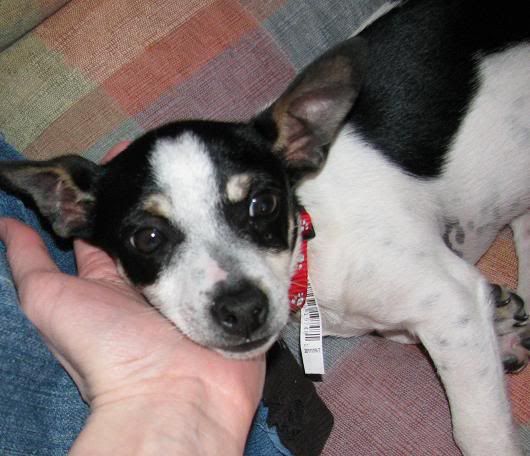 Please do let me know if you've got any thoughts on what he might be mixed with.