Discussion Starter
•
#1
•
These two would both love to bite me today...
First, we wake up to snow - we've long passed the 'flurries' they predicted, and it's turned into a full fledged snow storm. Pedro took it in stride, but Gracie thinks the sky is falling...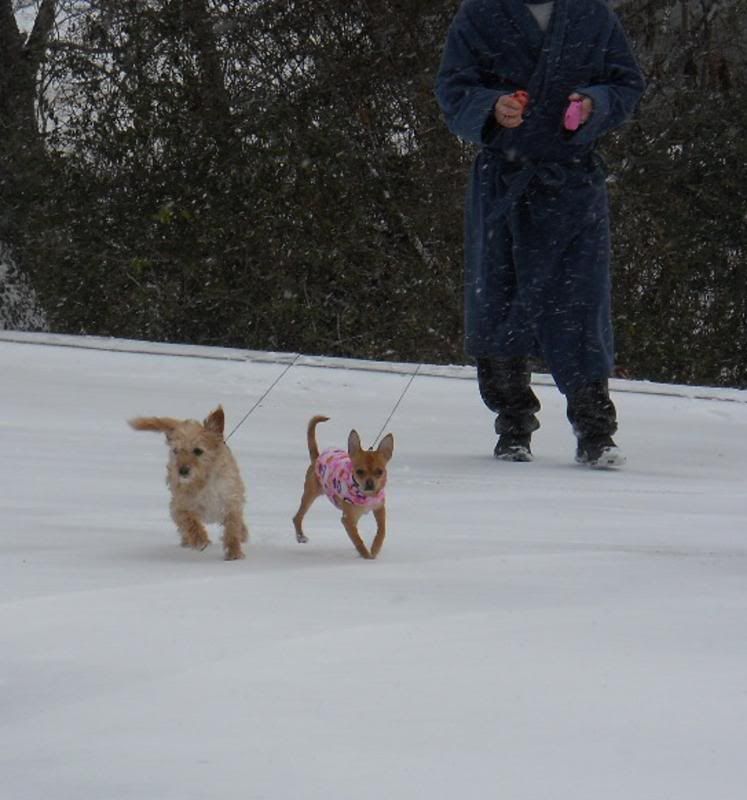 It's a race to get back to Mommy and the front porch - Mommy will put us inside her robe, and Mommy is very thankful that Daddy will take them out now and then...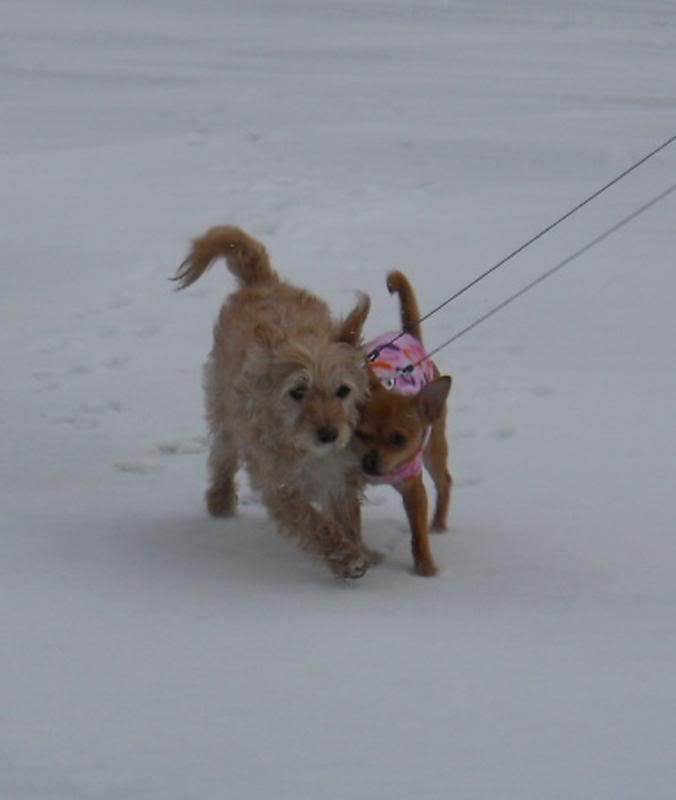 Back under the blankets, because we're pretty sure Mommy mentioned bath time...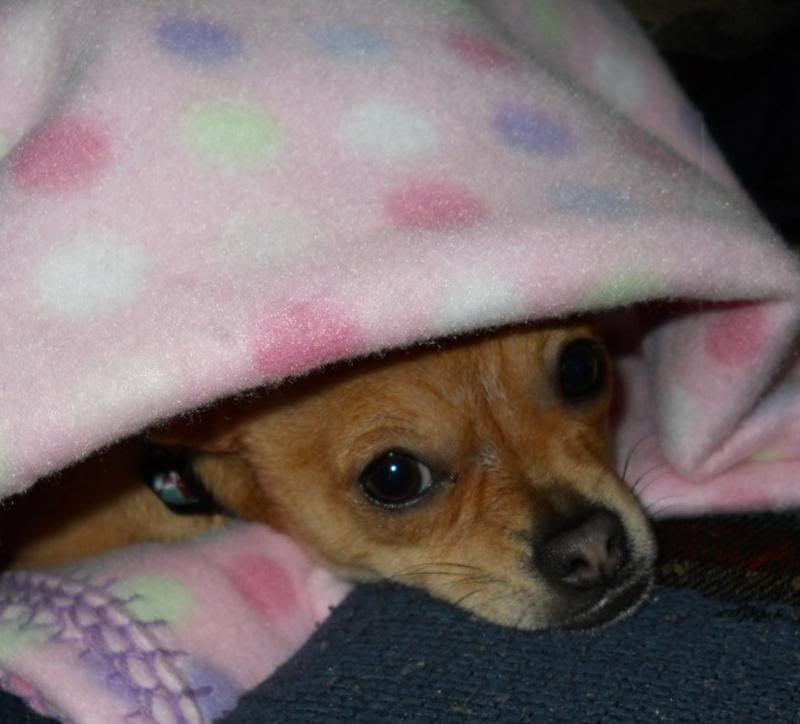 And after the baths, she puts us in our Christmas clothes and starts up with the camera again - we aren't overly cooperative.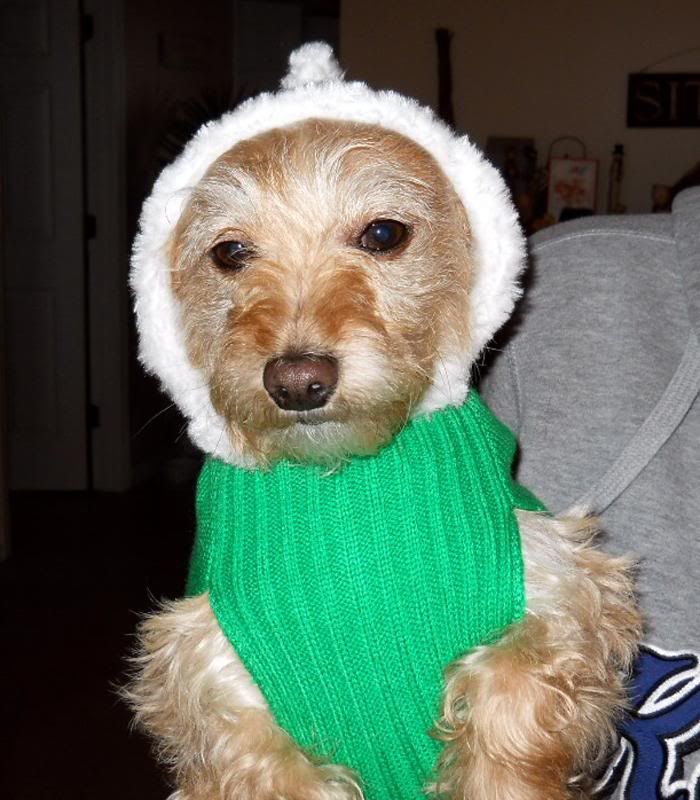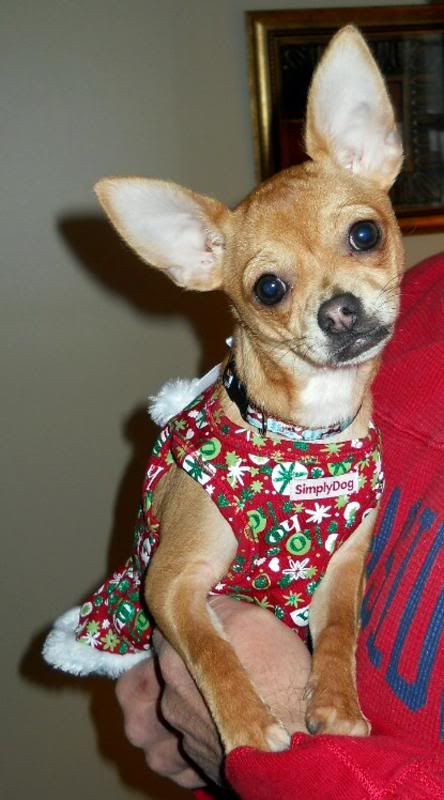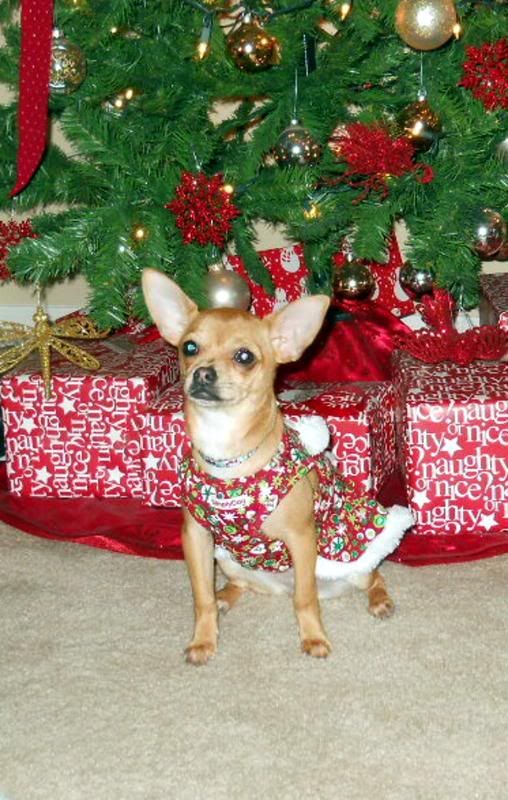 Pedro found absolutely NO humor in any of this...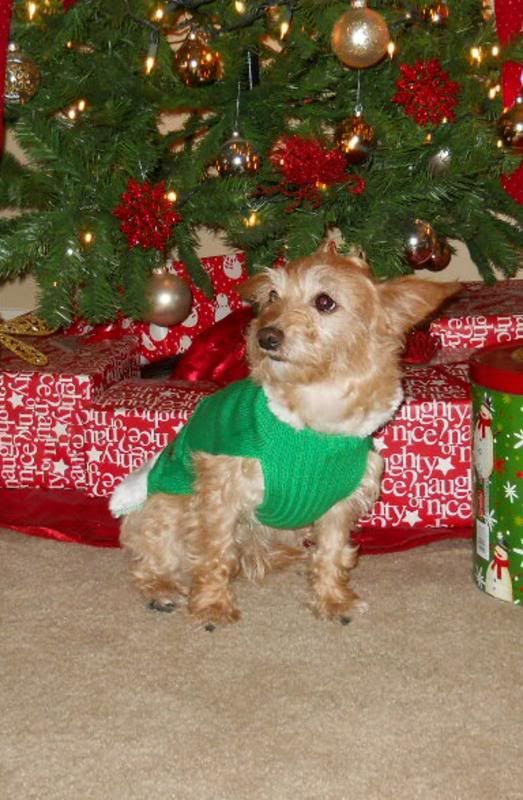 I give up on the perfect shot of the two of them together for the holidays!