Discussion Starter
•
#1
•
Tiny dog verus... SNOW!
(Oh, and I made the snow-proofing. The coat is green tartan wool and is lined with fleece, and I tossed on a furry over-sweater just to be sure she was warm enough. As it was, I wanted to go in before she did.)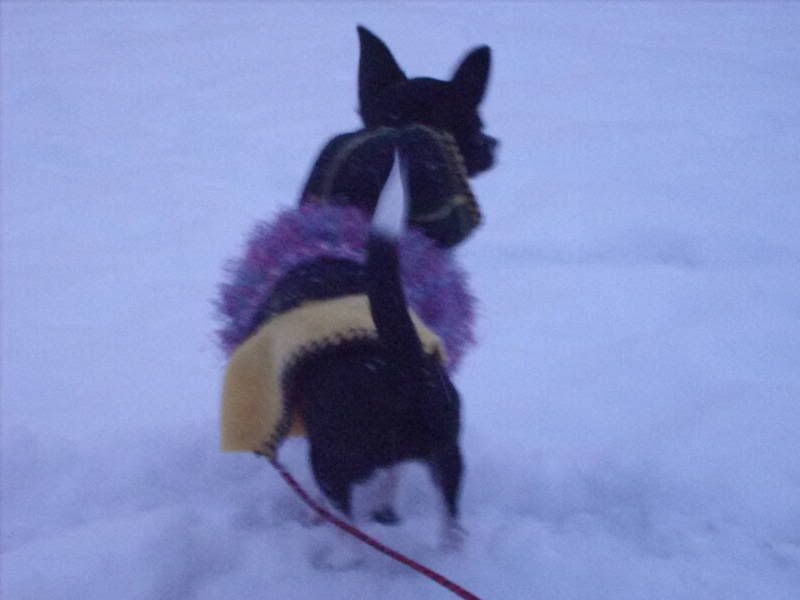 Snow snow everywhere...
Well, it all looks the same to me.. that way!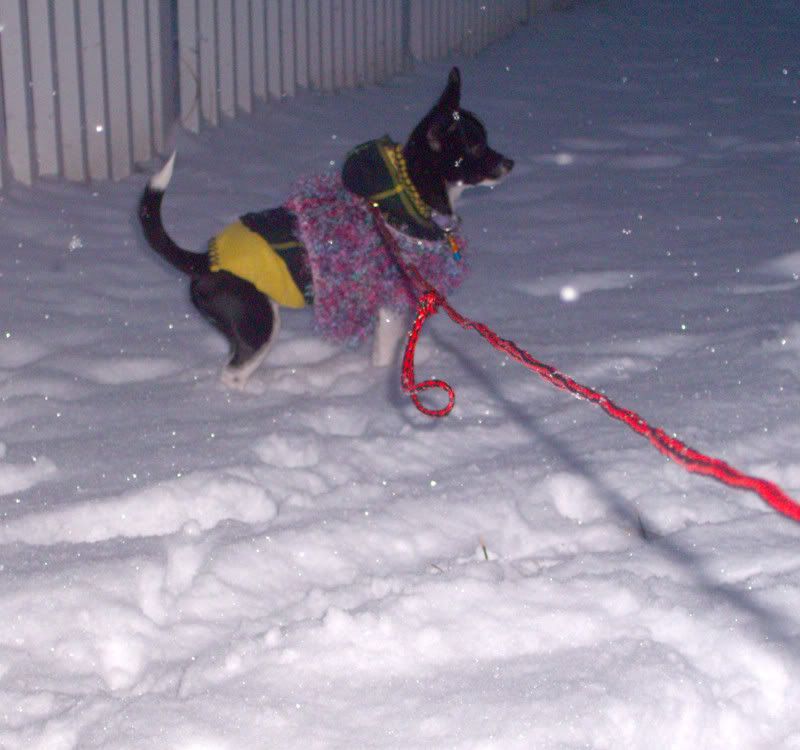 I see snow-people.
Grrrrrr I is big tough dogling. Believe you me!