Discussion Starter
•
#1
•
Eden Willow's puppies experienced snow for the first time this week! They seemed oblivious to the cold and were more curious than anything. Most of them tried eating it. It was a VERY brief experience for each of them, but a positive one nonetheless! =D I posted a few pics under General Chat of the snowstorm we got on 12-21-2012, it was the first big snow of the year and if you ask me, just in time for Christmas!
The more they grow the more I am seeing more Yorkie in them. We're pretty sure that's what Dad was. Regardless they are still the center of our world's here; underfoot in the kitchen and they go everywhere we do! In fact, they're coming with to Christmas Eve dinner at my parents' tonight. =)
So, Merry Christmas Eve from everyone at the Lake!!
Spot, now named "Carson" by his new mommy =)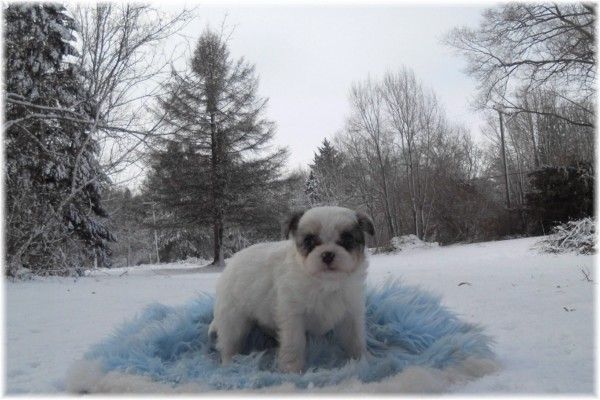 "Patches"
"Leon"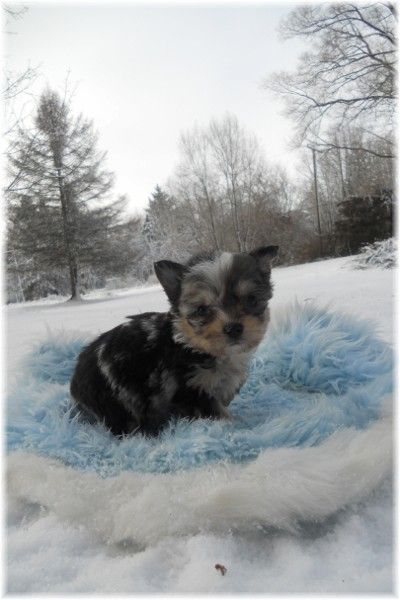 "Eve"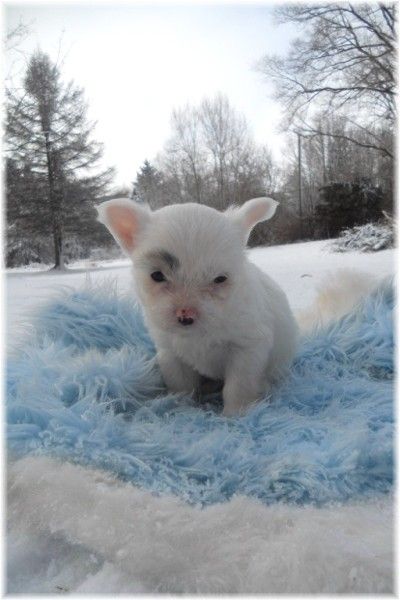 "Spike"