The gorgeous snuggle pocket Darlene made came today and my girls are asleep inside as i type this, so it's defo a hit here!
Dillon prefers to sit on top, but the wee soul cant get a look in anyhow. lol
Thanks so much Darlene am so pleased with it, it's so well made and i love the colours together too!!
The flash makes some of the squares seem blue but they are more purple, hence why i chose lavender fleece. hehe! it's so pretty!!
Anyway here are a few pics.....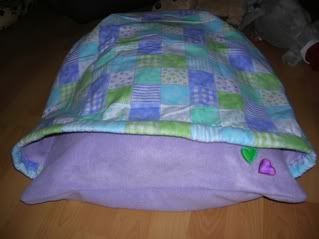 Dillon thinkin he has claimed it. Silly boy! lol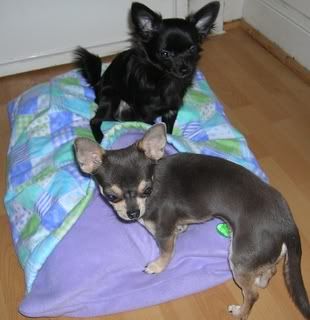 Yeah you tell him mum, this is ours!!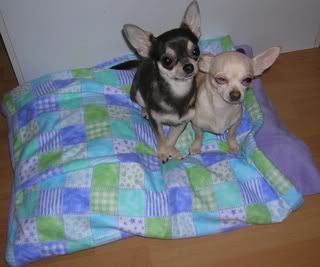 It's so comfy i could sleep standin up
Dont you come in here Dillon, me likes.
Ah this is nice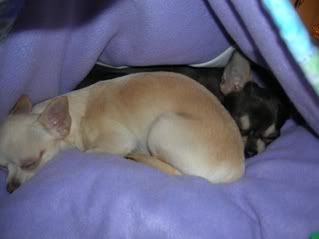 Night night chi ppl.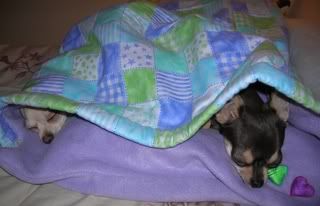 Thanks again Darlene, we love it!!!! xxxxxxx