The same breeder has a litter of 3/4 chihuahuas and 1/2 powderpuff crestie. I don't actually know that is but they look mostly like chihuahuas. She said they tend to be around the same weight and size but a bit more fluffy. Everything will be the same of Cassidy except the papers. Microchip, vaccination, puppy pack and the time and care that is put into them. There is a litter of 8. 4 boys, 4 girls. There is one long haired girl that she will be keeping, one short haired girl and two long haired girls that I am looking at; Lily and Savannah. She has sent me pictures of a past puppy and some adult ones...see below.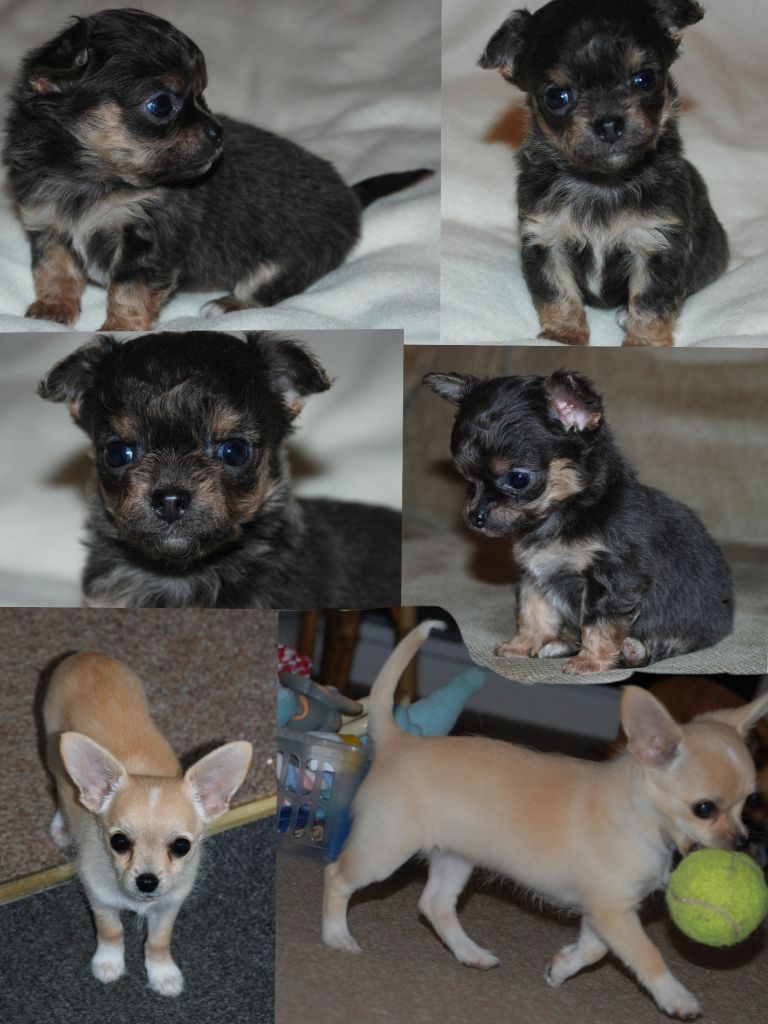 All of the ones below are from past litters apart from the second one in the pic of the two sitting up. The one on the right is Cassidy's full chi grandma Dixie. Alfie is the boy with the gorgeous red coat.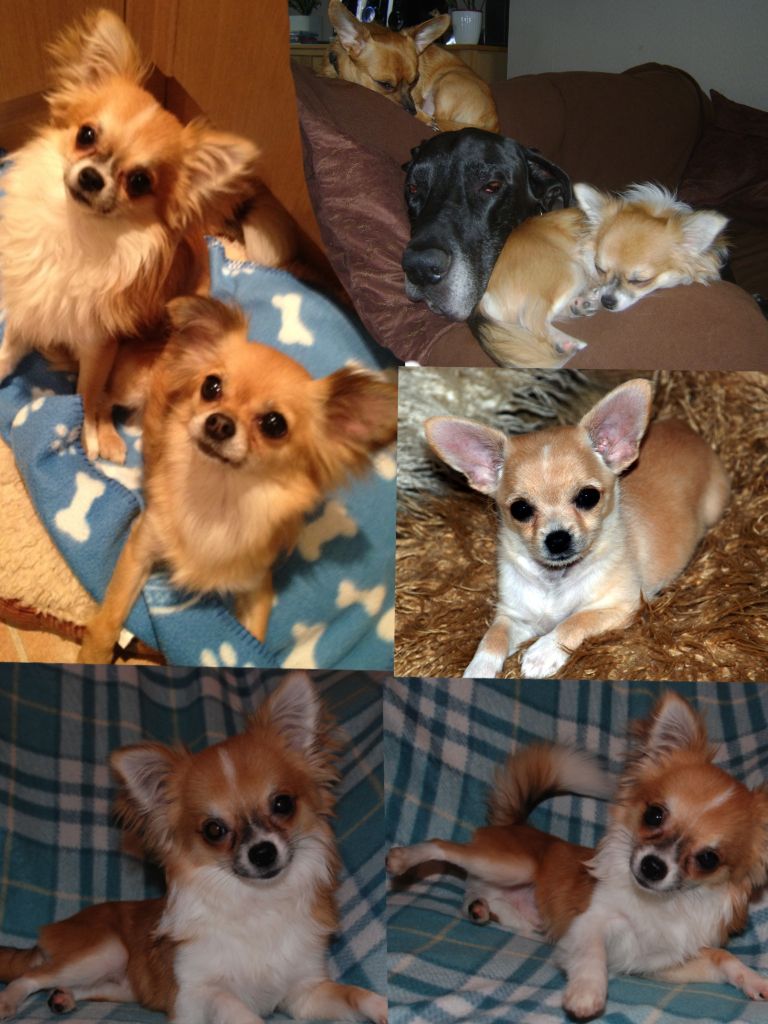 And last but most importantly is Savannah and Lily, the pups I am considering. Savannah is the sable one and Lily is the....she described her as cream but I'd call her more of a champagne colour? I like the look of the sable one but I'm not a big fan of curly coats. She said she thinks it would straighten out but the pup in the first picture is an example of one who surprised her and stayed curly. I don't really like the colour of her coat at the moment but I would LOVE it if she went the colour of Alfie. If she did she would be first choice, but of course I don't know. Lily is gorgeous and as they both stand, is my favourite because I love her the colour she is and now she has darkened she probably won't change too much. The breeder said she is charting to be very small. Her half brother has come back to live with them because the owners' circumstances changed and he's currently full grown and weighing in at 1.2kg (the same weight as Mylo at 10 weeks). Of course small is cute, but I worry about the size difference between her and Mylo and also her being more easily hurt when I have kids etc.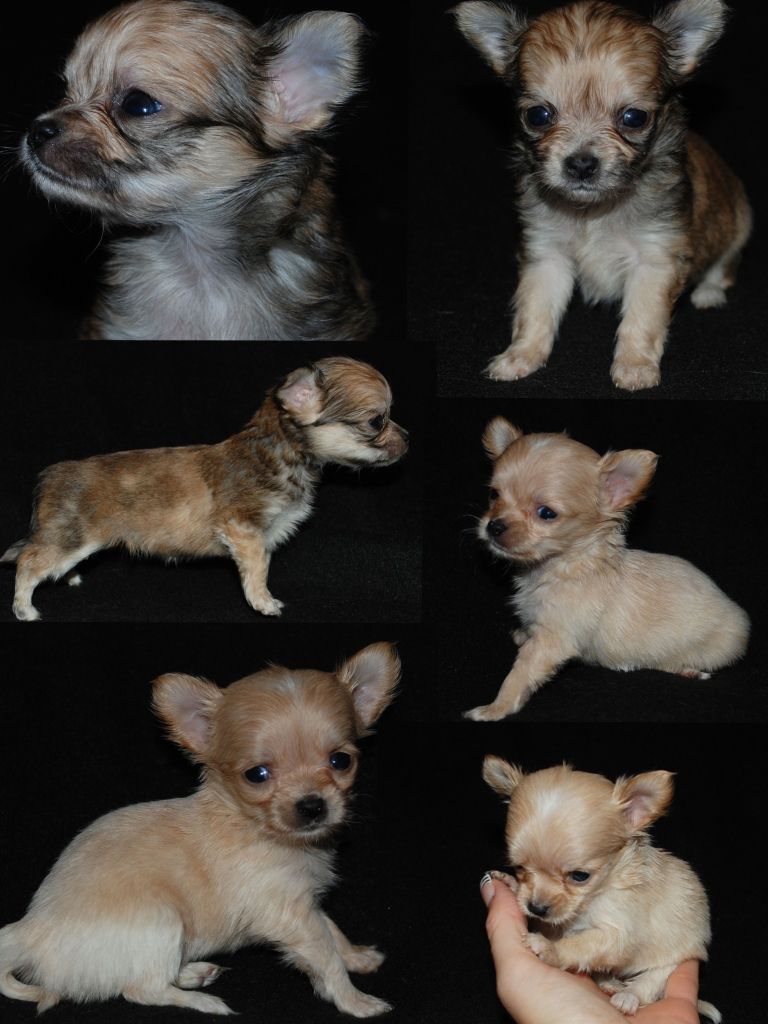 They're £550, which I think is a bit much for a cross but I would still be getting the benefit of a KC assured breeder even though the dogs are not pedigree.
So, what do you guys think? What pup if any? Sorry yet again for a stupidly long post!! And thanks in advance.