Thought I'd post some MORE pics of my babies. I take so many pictures of them. I can't help it, everything they do is so dang cute!! Some of these are in my sig pic, but these are bigger...
They'll be fighting one minute, Then kissing the next-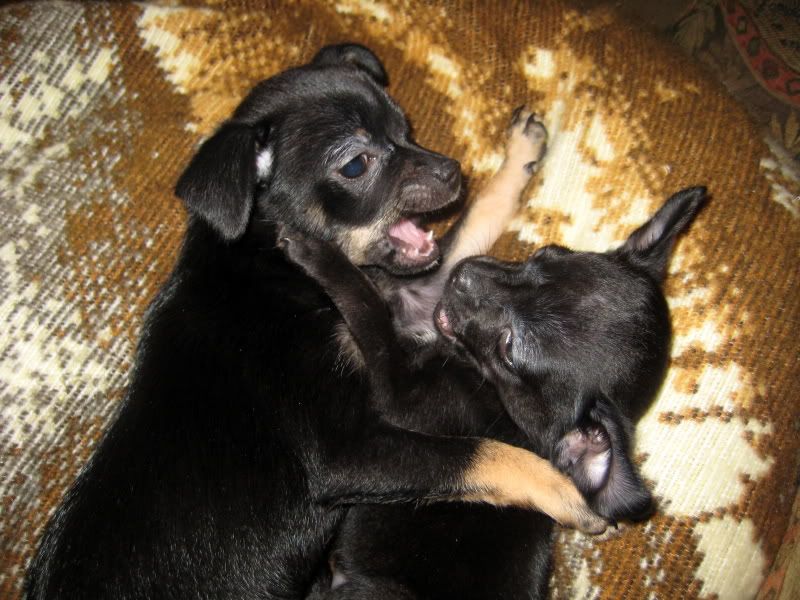 Taught them both how to sit!
Some puppy love!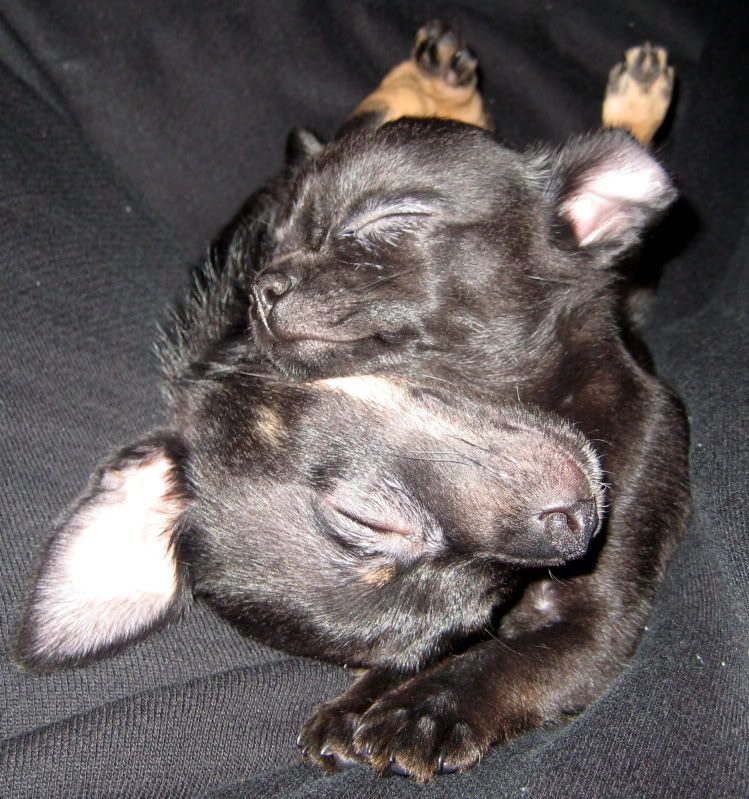 We had a puppy playdate with my friend's 10 month old Chi. Her and Bella should be about the same size. She was 2.9 lbs at 10 weeks old, and Bella is 2.88 at 10 weeks old. Izzie is just way small.. lol. Especially compared to them!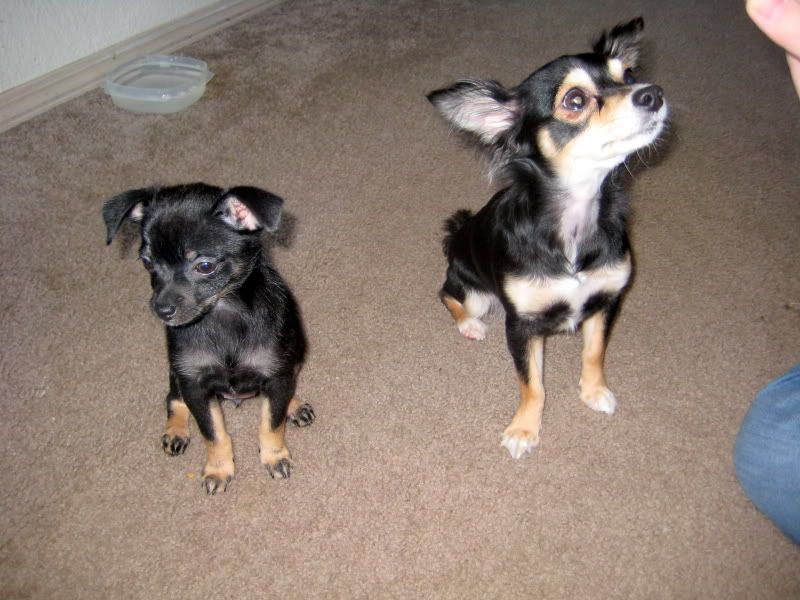 Laying with me the other night-