Discussion Starter
•
#1
•
Hi guys!
I have been absent from posting decent pictures for a while, work has consumed me, but I snapped some pictures today of my two. Pablo will be 1 year old in 1 week which is totally crazy to me, he weighs 5.5 pounds and he is very very short and sturdy. Neeva is 6 months old and she's weighing in at the 3 pound mark she is also very short but more petite build than pablo, her coat is coming in beautifully though it just seems to be getting thicker than it does longer but I am seeing fast growth with her ear fringing tail pants etc. She also goes in for her spay tomorrow and I am a nervous wreck, but she's in the best hands possible so I'm sure it'll go fine. Positive vibes! Anyways heres some snaps from our lazy morning.
Hey ladies!
The two love bugs.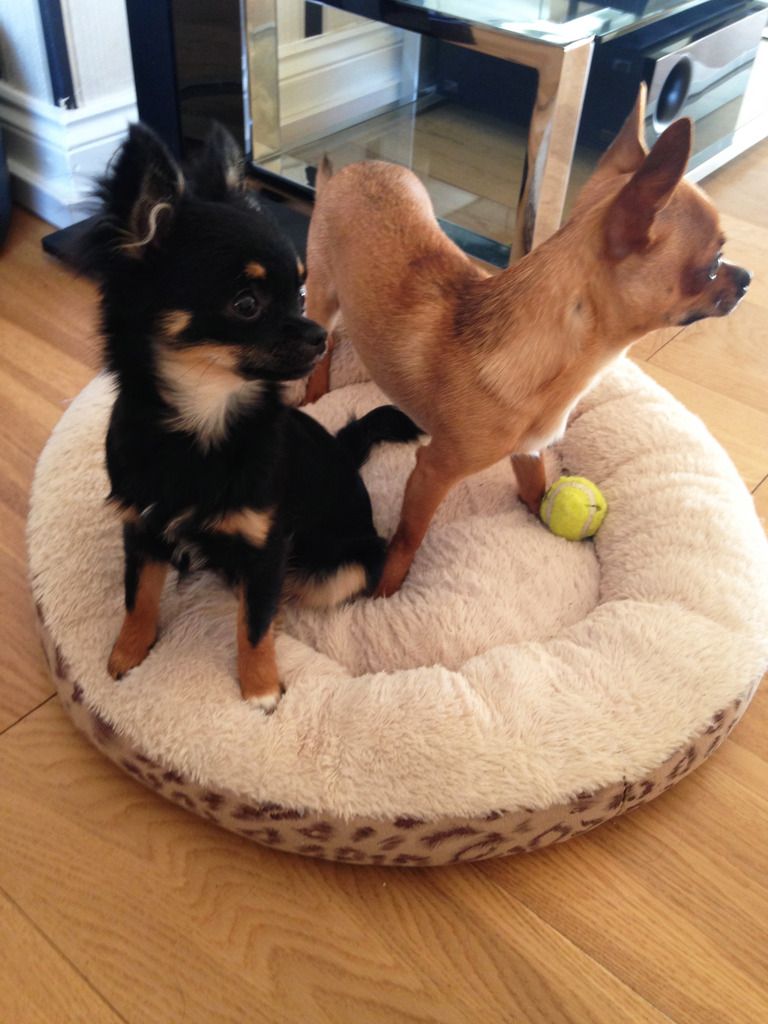 Looking as if butter wouldnt melt!
Showing off her shiny coat, though she is standing a tad weird here lol.