Discussion Starter
•
#1
•
Here's a few new pics. I put the chis away so Daisy could model her new Hello Kitty shirt for me. They practically run her over when I take out the treats because she's so short lol but Chloe managed to escape so she's in a couple of the pics. And the ones of Ty were taken the day before. He took a water bottle cap off my desk and thought he was the coolest guy around
"Ooooo! Looookieee what I founnndddd"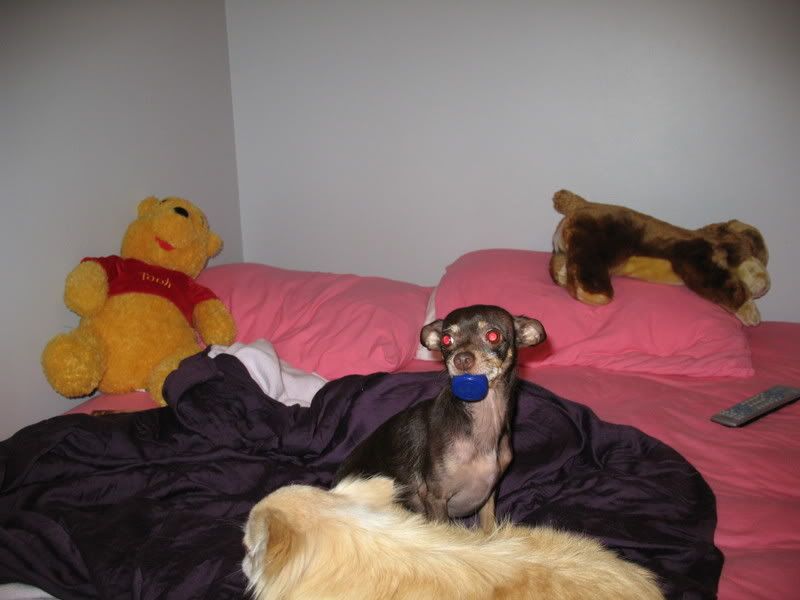 "Think I'll just take this cool little thing right over this way"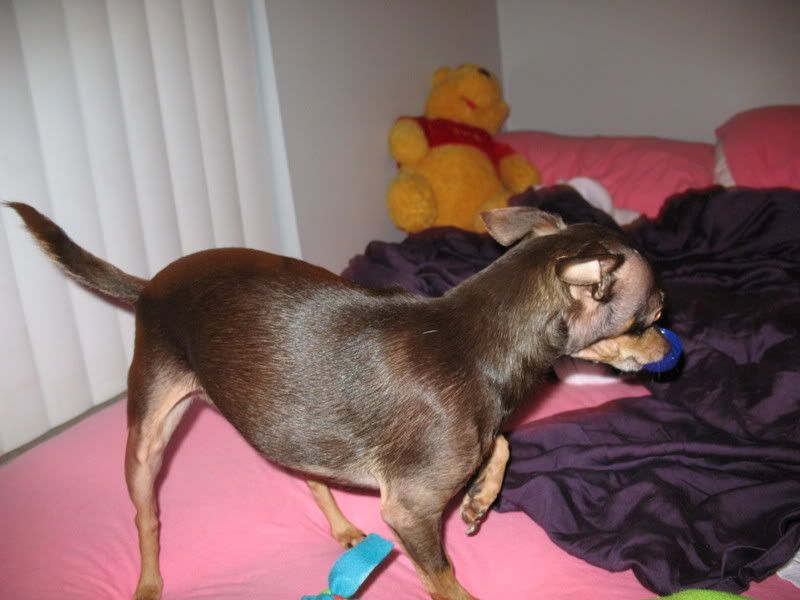 "Be jealous Leila. It's all mine!"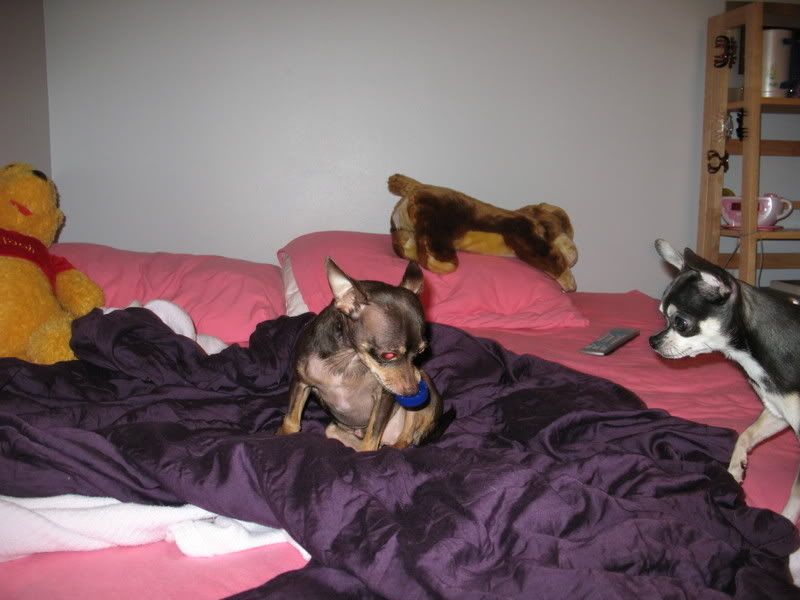 Daisy in her new Hello Kitty shirt. I've been wanting this shirt forever and finally bought one.. but of course I want 2 more of them now lol
Looking like a little lion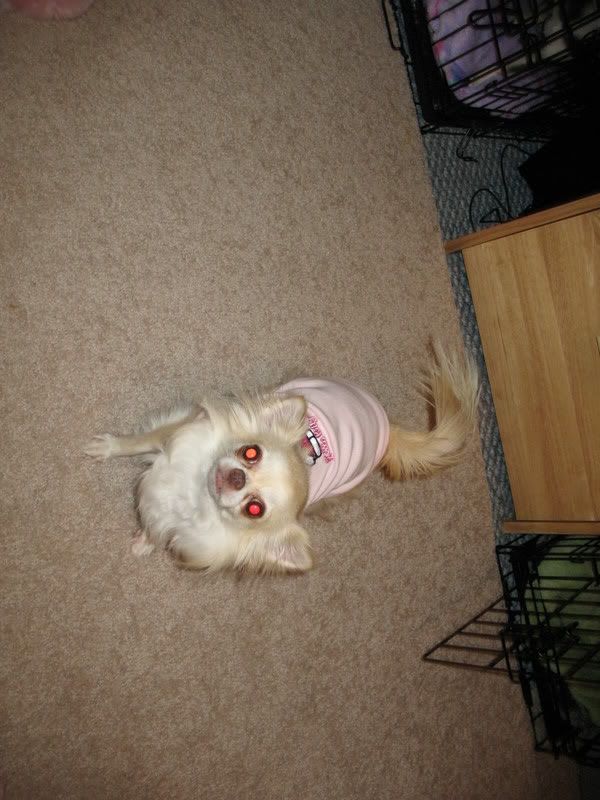 "Give us the treat!"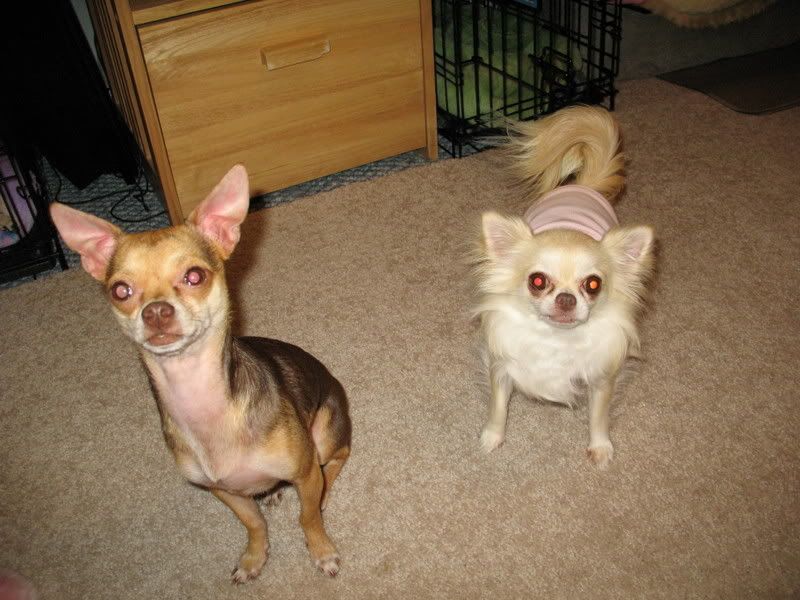 She stands up and dances for treats hehe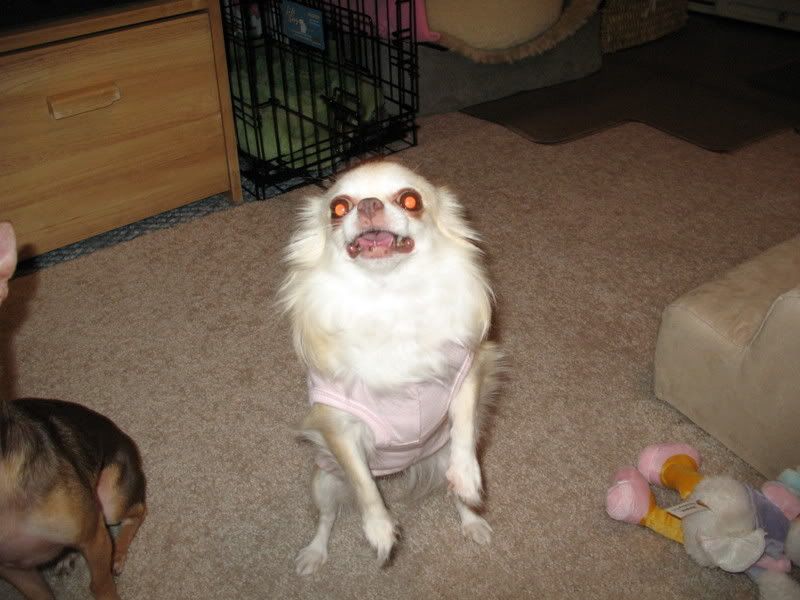 One treat is never enough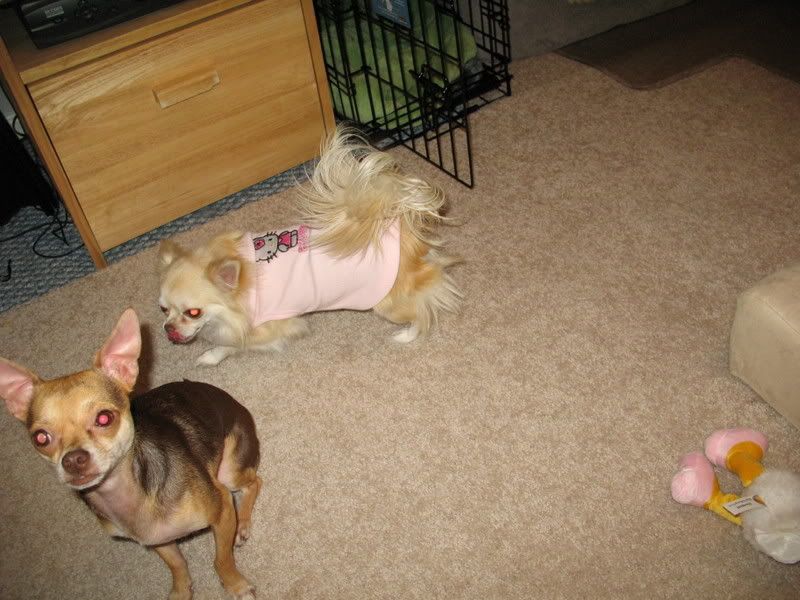 Best investment ever lol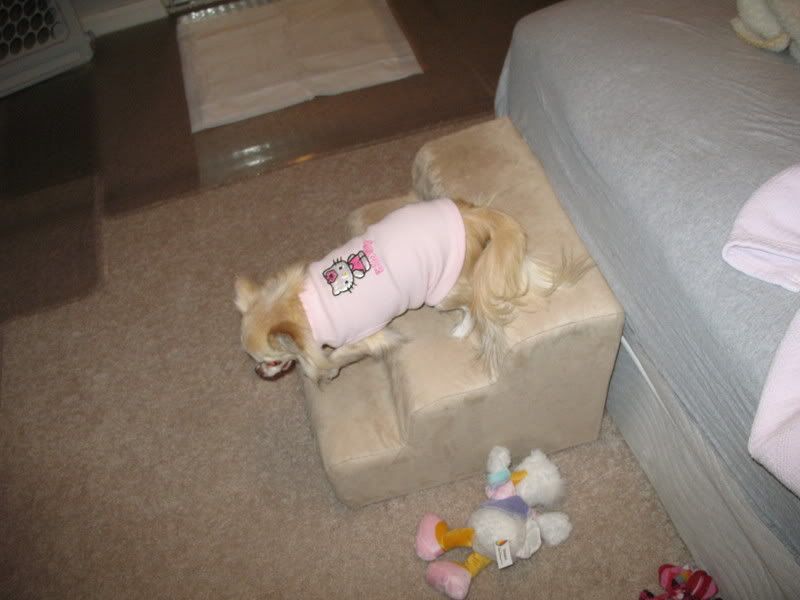 My cute hairy chi!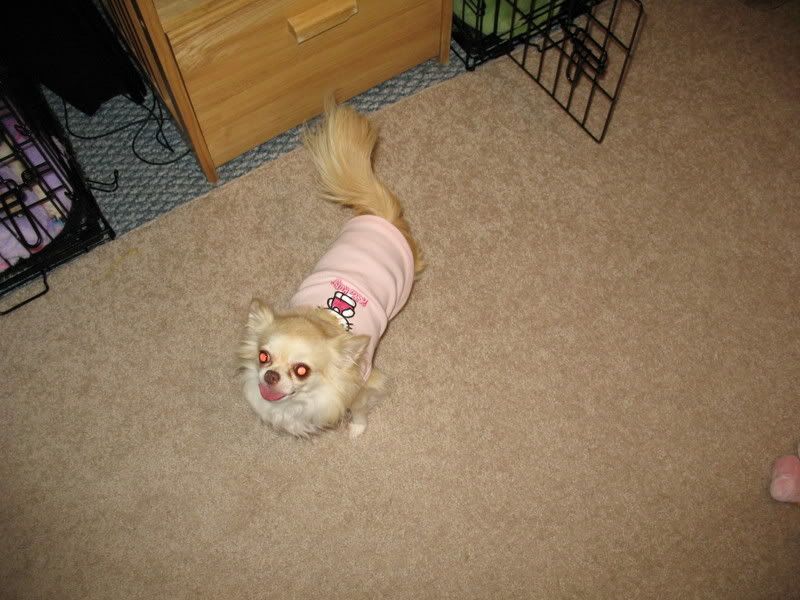 Freckle lip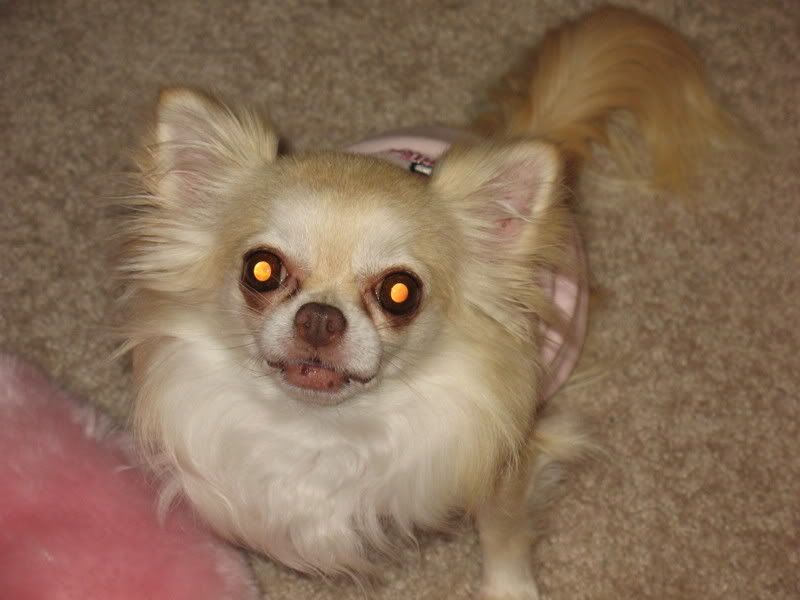 "Ok take this thing off me now"