Just thought I would stop by and post some pics now that we have had Brady and Delilah for a little bit!
Hiding between my feet when i was trying to take a pic of him from my desk!
So fiesty!! loves to play and bark and try to be tough!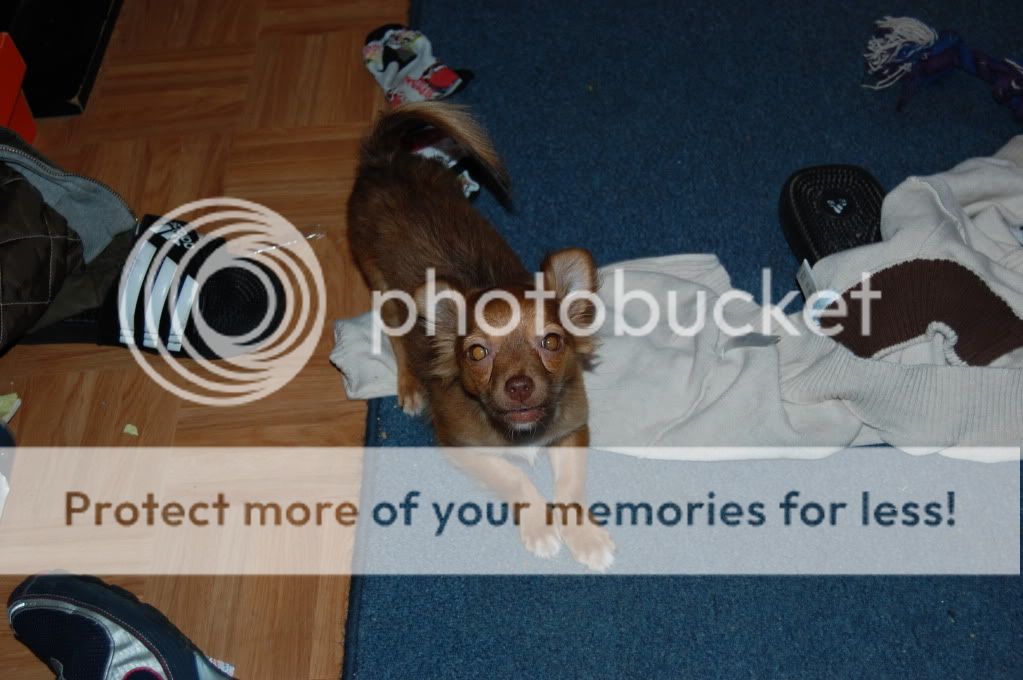 Such big ears! Soo cute tho!
Some of Delilah(shes kind of shy still but much better than the day we brought her home)
She almost looks like a little FOX!