Discussion Starter
·
#1
·
Not sure if it's ok to post this here as it was only a local dog show, for fun you know not a big proper dog show lol.
Anyway I'm in the south of Ireland visiting my mum and other family, we always go to the Tinahely show in Wicklow this time of year and I brought the dogs with me. We decided to enter the dogs in the dog show just for fun and my wee Spice came 1st in the toy breed class! She got a red ribbon, a bag of dog food and 12 euro lol.
I was delighted as we were up against a few beautiful dogs, I thought my main competition were two lovely Dauschunds and two beautiful Poms.
The judge loved Spice, he said she moves beautifully. Right enough she does kind of prance like a little deer, never thought of it before but when he said it it made me think she does move really gracefully.
She may not be totally to standard but she's def got the personality and movements required for showing. She was so confident, even the way she stands is really square, she looks great!
Anyway here's some pics....
Spice with her ribbon, and tongue out as usual lol not much of a show dog!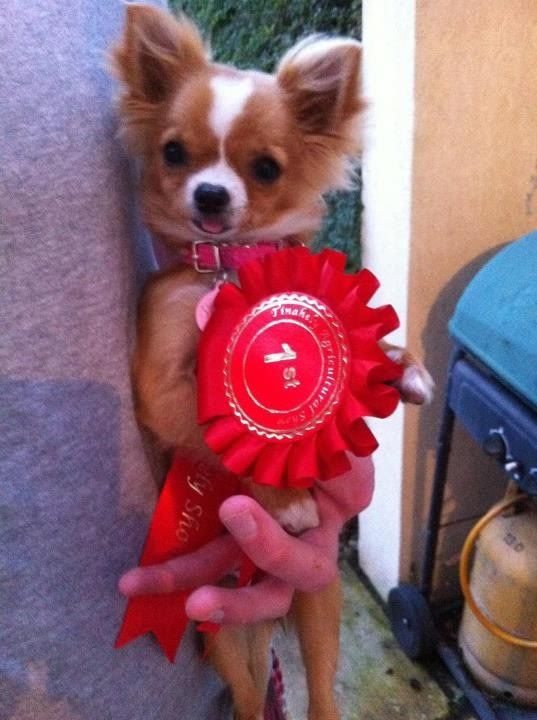 Me and Spice waiting for our class
Dunno if u can make out but im in the middle with Spice in best of show ring, we didn't win that one though!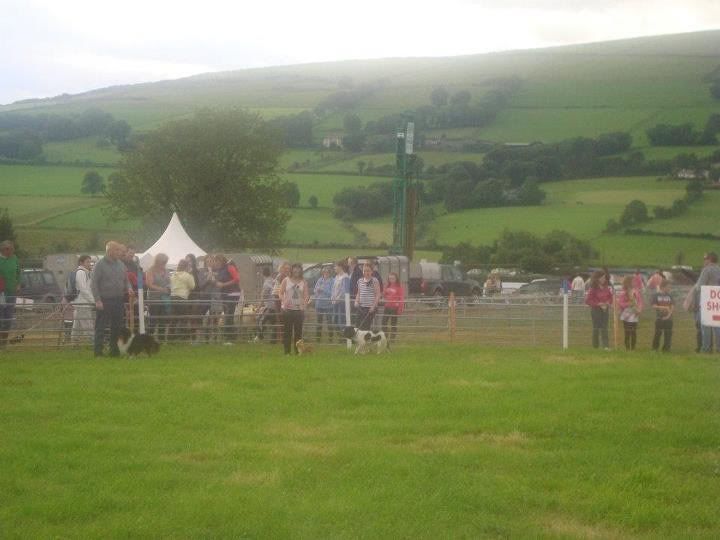 Me Spice and my nanny after winning
Wee Sugar was entered too and my cousin showed her for me but unfortunately due to her nerves she hadn't a chance, I could tell straight away that the judge wasn't fussed on her as she didn't like him touching her and wouldn't open her mouth so he could see her teeth! She will always be a winner to me though