I have been shopping for the kids during my trip to San Francisco. Although I came up with "zero" in terms of new clothes it is super easy to find all natural dog treats here so I stocked up. I have not tried (or even heard of) dried sweet potatoes and the little sticks are freeze dried wild Alaskan salmon (they really smell like fish)! The kids should be good to go for some time with healthy treats.
I rented a bike today and biked around the Bay Area an over the Golden Gate Bridge....quite spectacular!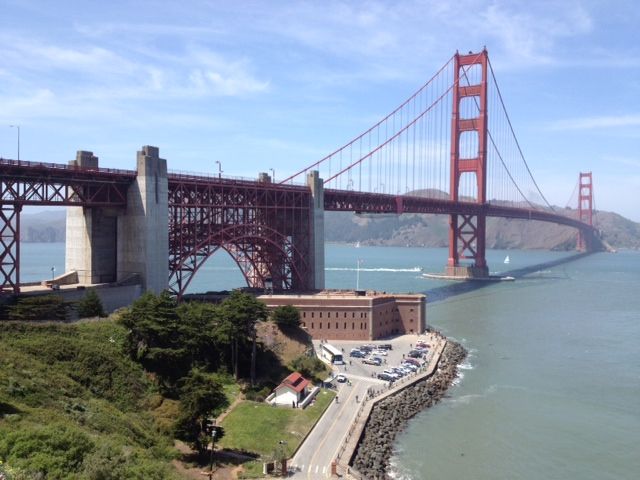 I have missed Lady and Prince so much. They have been staying with their breeder since my husband was out of town this weekend too. Hope they will remember me! I have gushed over every little dog here!