I shot these pictures last night (without regard to exposure and composition so please excuse them!).
I thought it was so cute to see the difference in their size. Stella is 7 months old; the danes are six months old:
Stella and our female Great Dane Puppy, Elsie
Had to add this one!
Stella's paw next to Eli's back paw (Eli is my male Great Dane Puppy):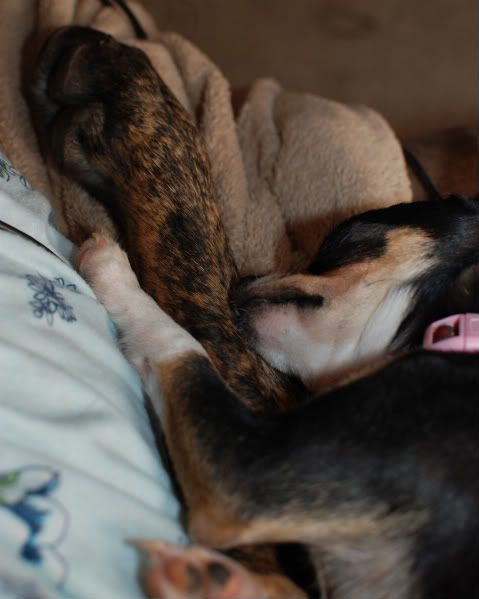 Stella's body next to Eli's back leg/paw - His back leg was like a cradle for her!
Stella, laying on his back leg, quite cozy!!
My beautiful boy, Eli (Elisha). I realize he's not a chihuahua, but if you saw how he curls himself into a ball or sits in my lap you'd realize HE think's he's one!