Discussion Starter
•
#1
•
Hi All.
Paige is very nervous. he spends most if the time with her tail tucked between her legs. Shes getting better, slowly. She loves treats. But for the life of me I can not get her to play. She dosent really play with the other dogs, but she does interact with them. Esp Darcy, but she refuses to play with toys. I keep trying with all different kind of toys, but nope shes having none of it
Any ideas? Im completely stumped on this one.
Here is a pic of Billy trying to play with her.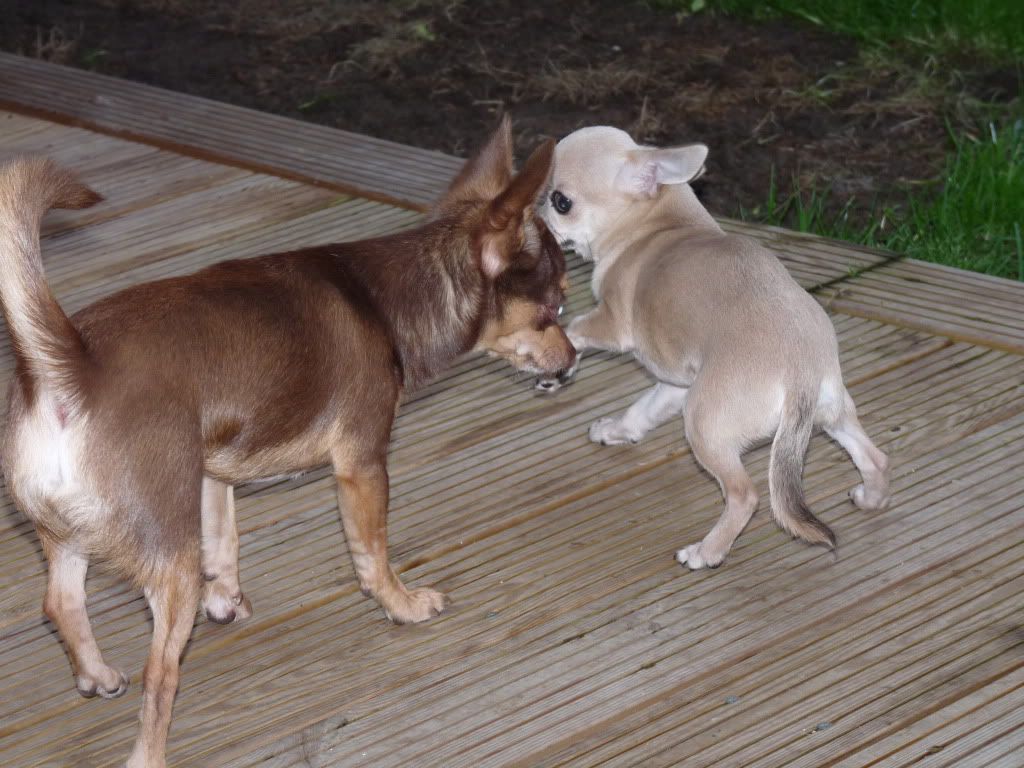 And heres one of her trying to play with Poppy.
Sensitive content, not recommended for those under 18
Show Content
We are starting to get there, shes completely submissive, but would appreciate some help or advice please. xx