We got some packages today and wanted to share them with you! We are about to have a terrible storm so the lighting is really poor, sorry!!
Anyway we got our Susan Lanci cheetah bow harness, SL crystal rocks collar (to match water lily harness), Greenbelts collar, and Woowoo rescue doggie tag!!
Here is Lola in the cheetah harness: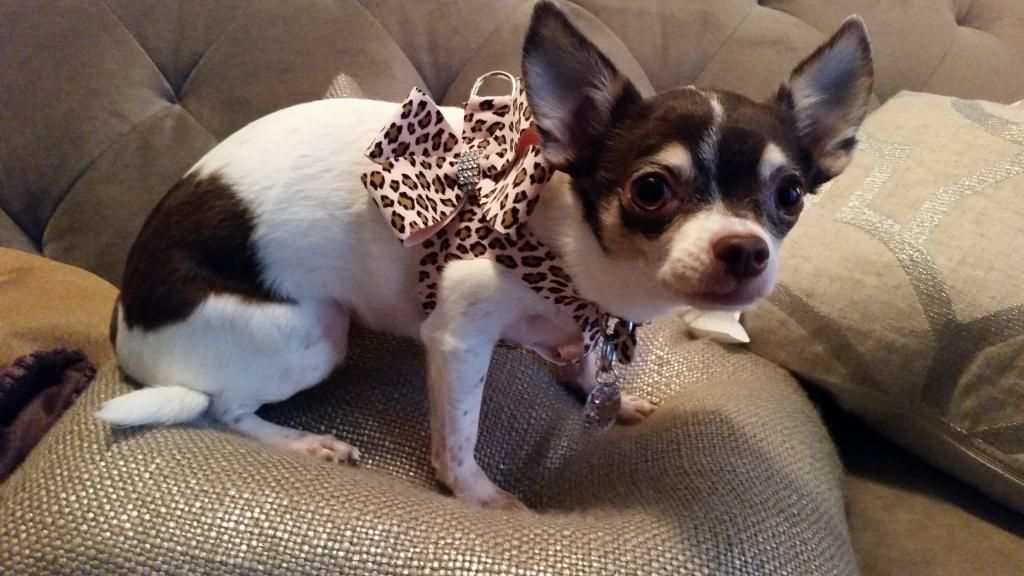 Mimi wearing the GB collar
Mojo's dog tag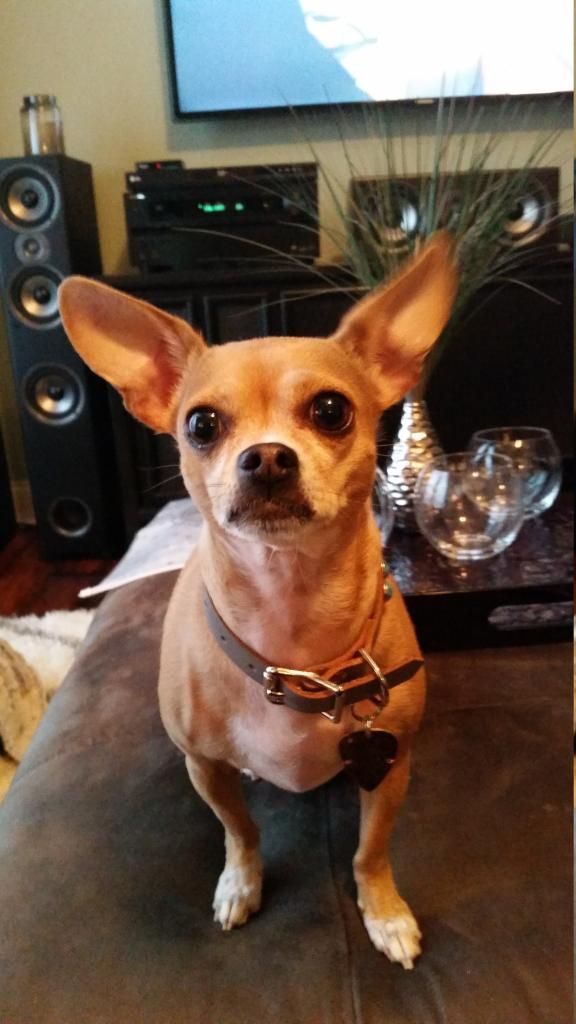 Water lily harness and collar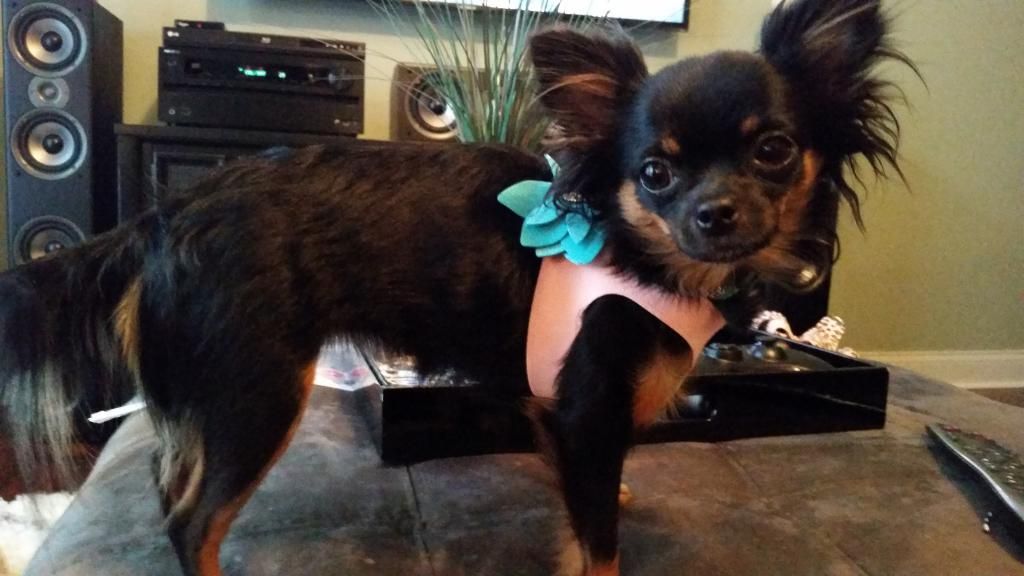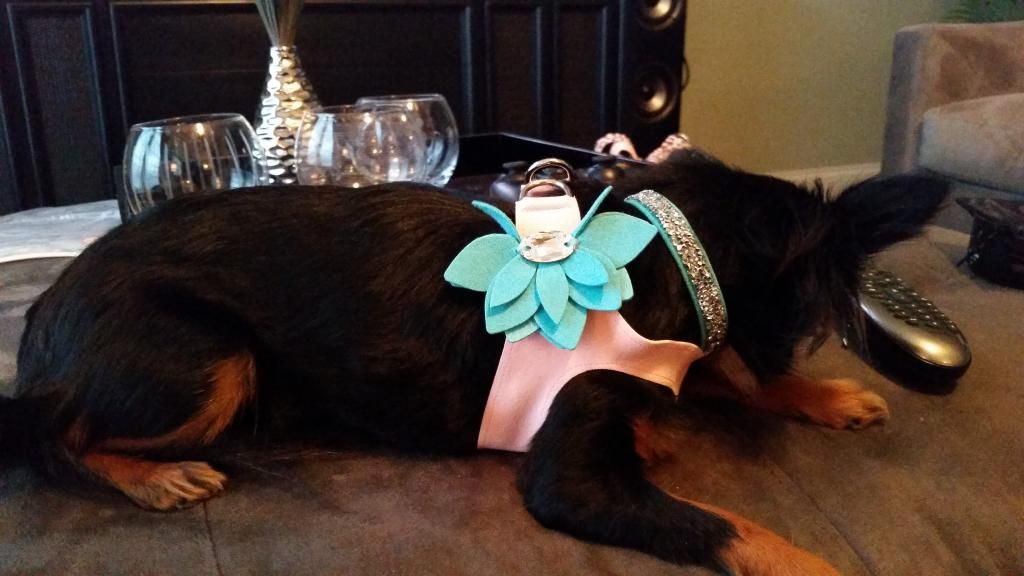 Lola and Moji! (She was not in the mood for pictures if u can't tell, lol)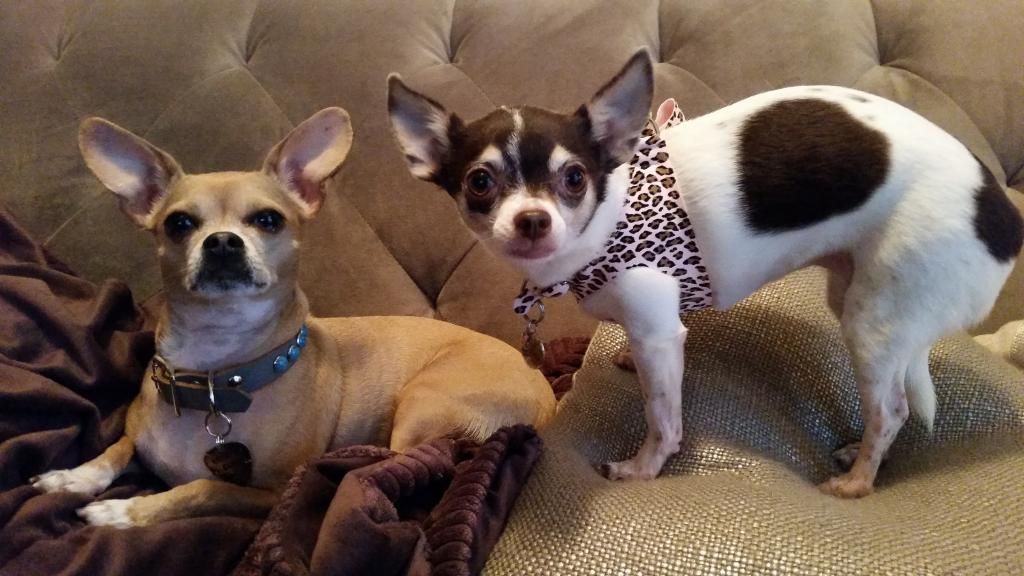 Leo wondering where his gifts are???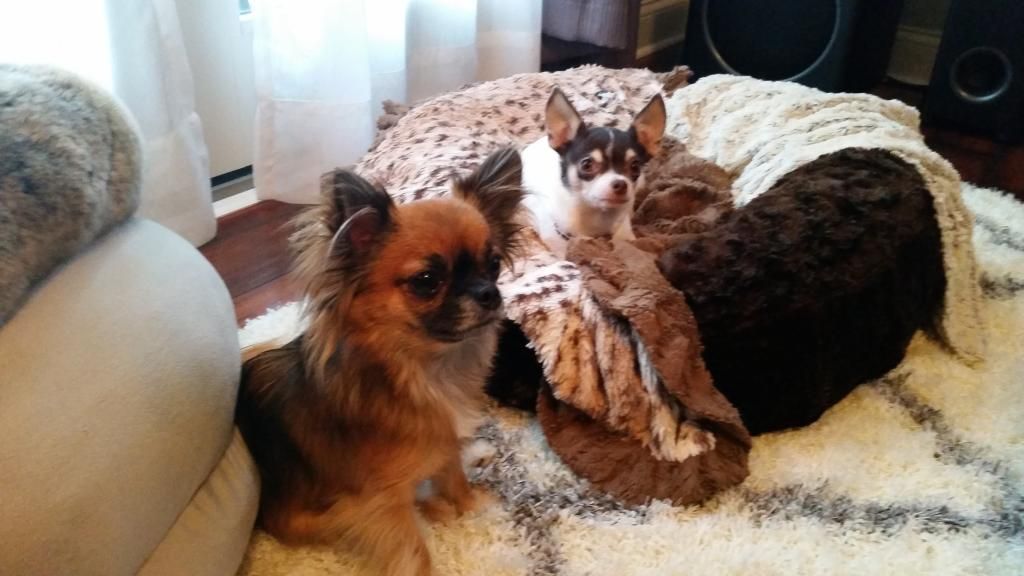 Accidentally left the flash on and mimi's coat looks so shiny!!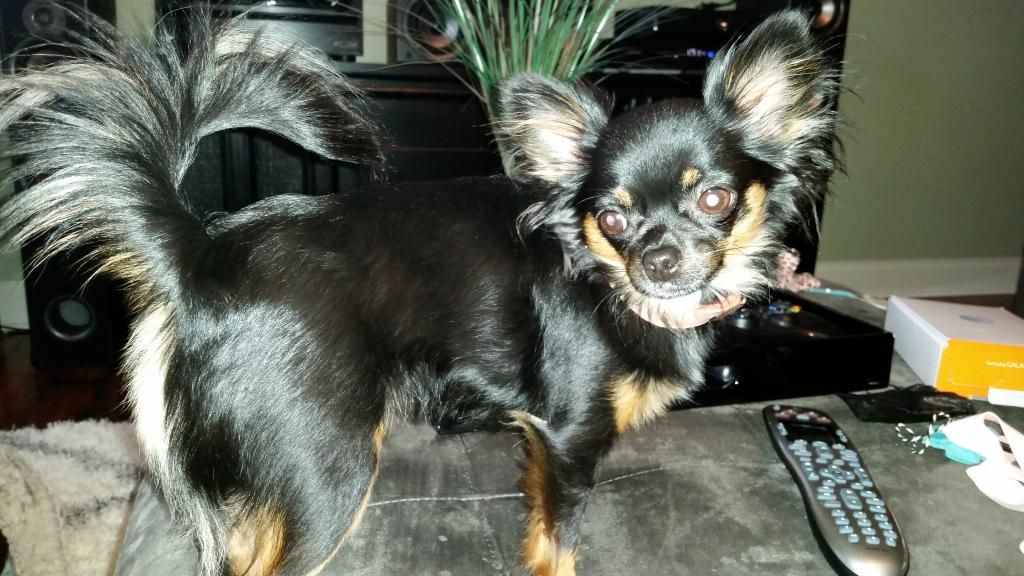 Sent from Petguide.com Free App