Discussion Starter
•
#1
•
I
took Jenna to the vet this morning because she has been snuffling around since i got her. She acts ok, and plays but seems to have a stuffed up nose and kind of a sneezy/snuffling/snorty thing going on and her appetite is not good. Jolie went along for the ride, to give Jenna support and to be weighed. We got all dressed up because Dr. Dunn hasn't met Jenna yet.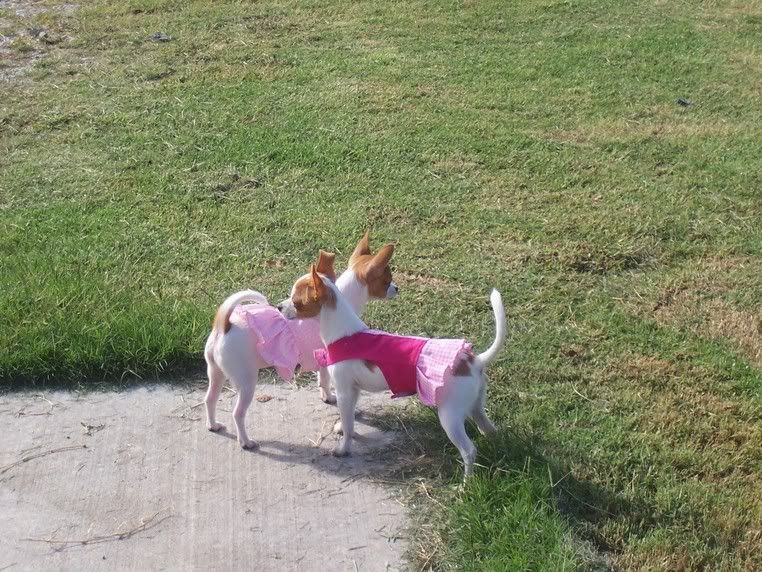 The result is that Jenna has "the Crud" and will be taking Amoxil with a little bit of steroid and some tobramycin drops for her eyes. Here are the pics after we got back from the vet's.
Jolie weighed 4lbs 0 oz. this morning and that was after a big breakfast! haha!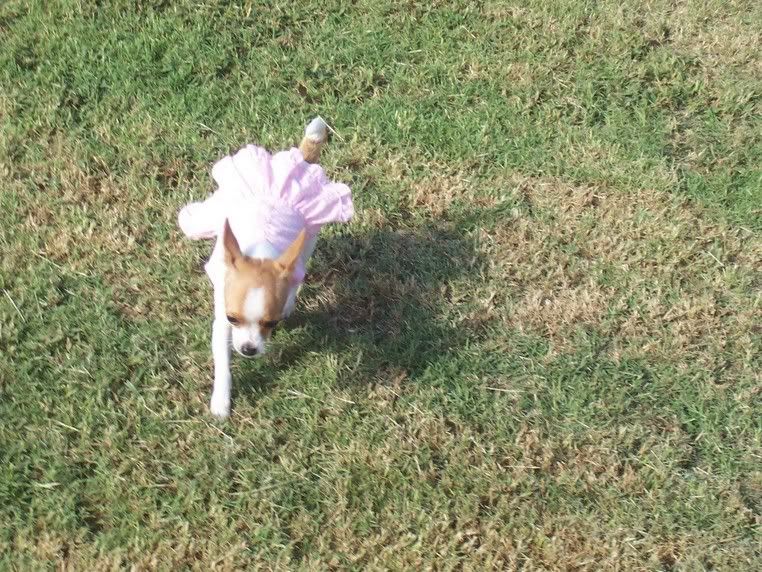 Jenna weighed 3lbs 13oz. I am hoping her appetite will improve in a couple after her meds take affect.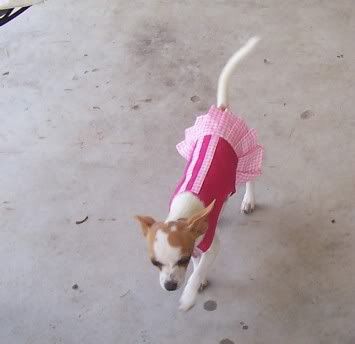 One more of Jenna:
And of course,,,no series of my pictures would be complete without a nice hiney shot of Boomer. He didn't go to the vet, but commented that Jolie and Jenna smelled funny when they got back. I told him the smell was just from Charlotte the cat who resides at the vet clinic. Boomer just said "what's a cat?" I told him, a cat is something he doesn't want to meet in a dark alley,,,or over at Cooper's house.....