Hope everyone had a great weekend! The puppies got to spend some quality time at grandma's laying by the pool! We had beautiful weather this weekend! This summer in general has been kinda bad, it's been cooler than usual and/or raining and cloudy.
I had my best friend's Bachelorette party last night so we relaxed by the pool yesterday after spin class so I could have the energy to stay up all night dancing, lol!
Leo's has become really brave in the water! He loves lounging around!!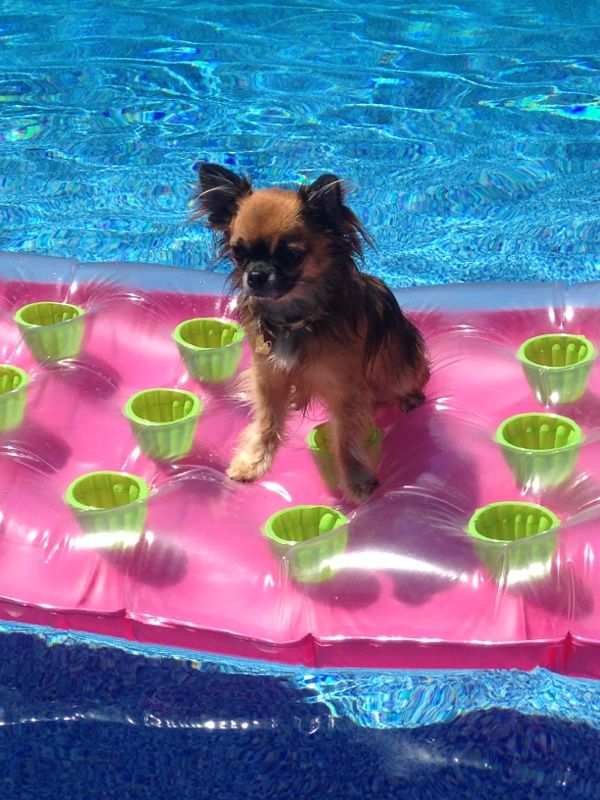 He kept trying to drink the water out of the holes!
Mojo was really enjoying the sunshine!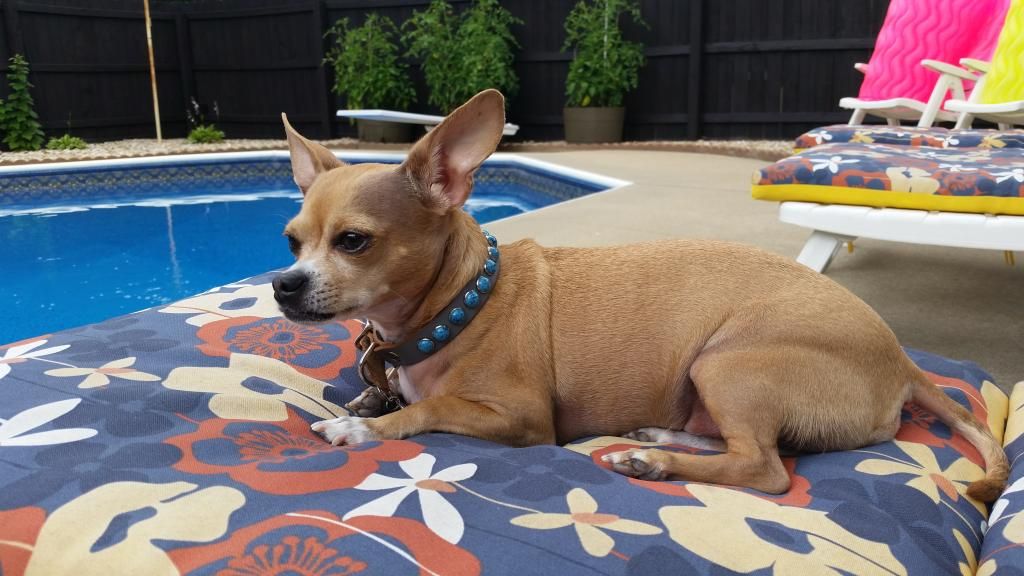 Mimi was such a mommy's girl, glued to my side all day!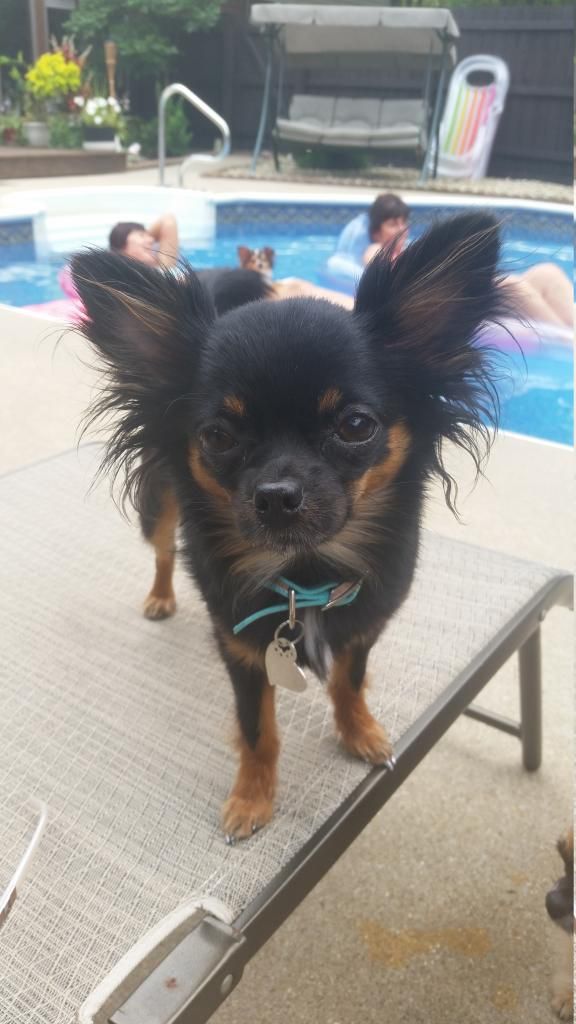 I think they all love their new car seat! Leo is so funny, he always sits or lays on the edge!! I need to start strapping him in.
Group shot cuddling on their daddy!
Sent from Petguide.com Free App