Lolly couldn't believe what she got in the post today. She asked me to take a few pictures. She was very excited
She got treats that she's gonna share with Cookie a duck toy that quacks which she won't let go of lol. A Kings wubba toy. A beautiful lead and collar which she says she wants to wear today on her walk and a very sophisticated new coat which she says is for best. Her favourite was the duck, she's playing with it in her bed right now.
"what's all this mummy? who's it fwom?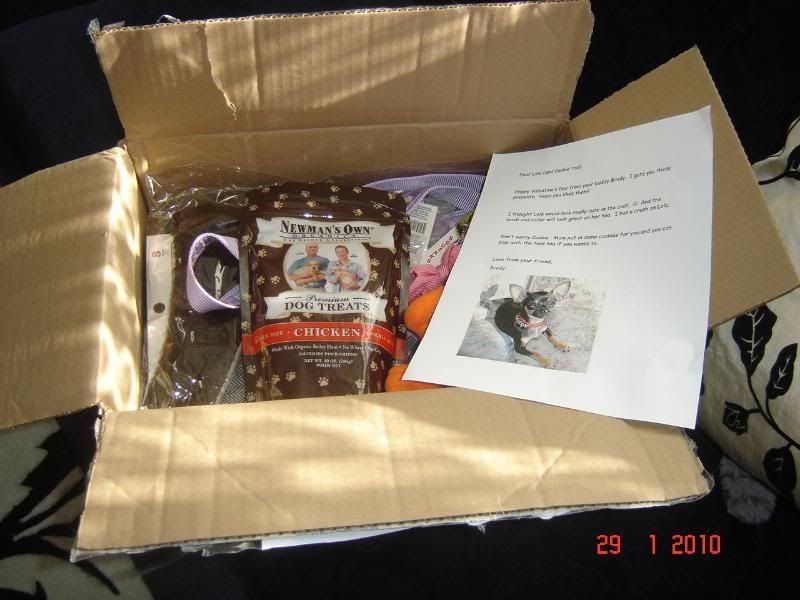 "oh it's from my bestest boyfwend Brody" He sent her a little letter but she said it's private lol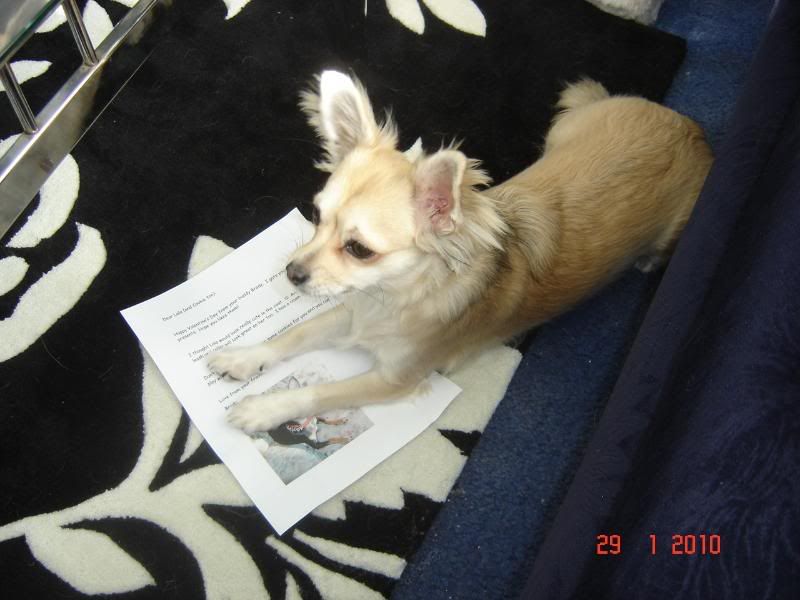 "wow tweets!!!!! I'll share with Cookie mummy"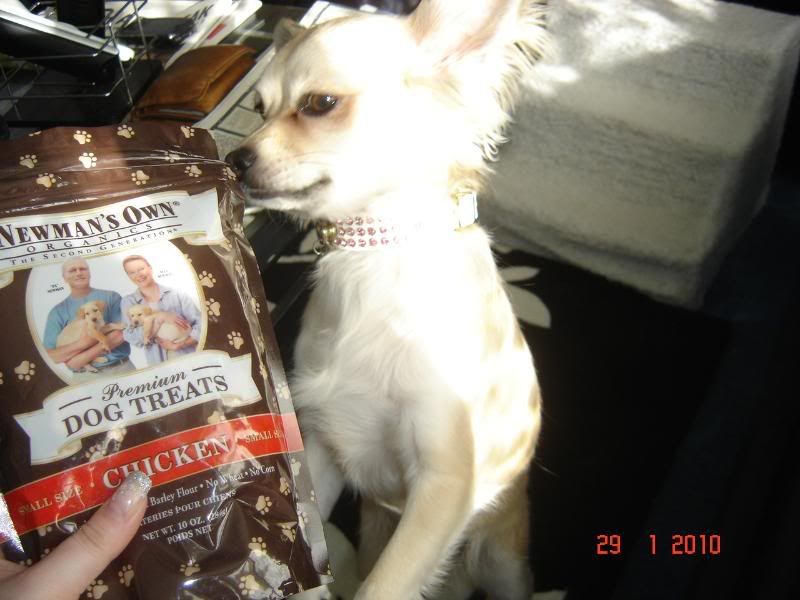 "It qwacks! I'm not sharing, this is all mine"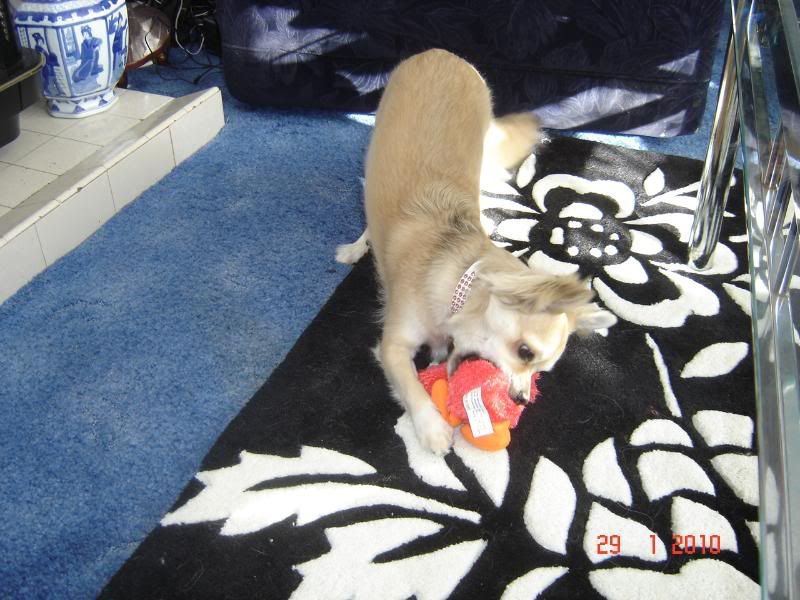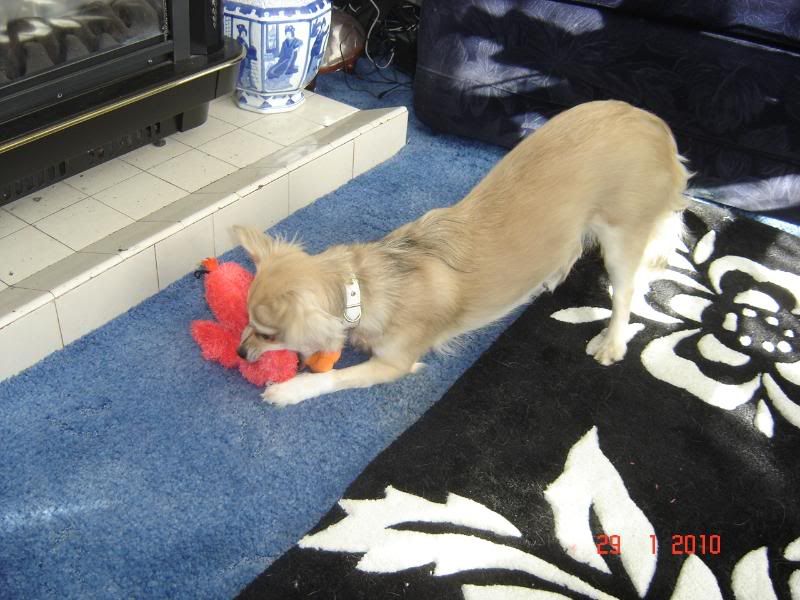 "this is fancy mummy, I look like a pwincess."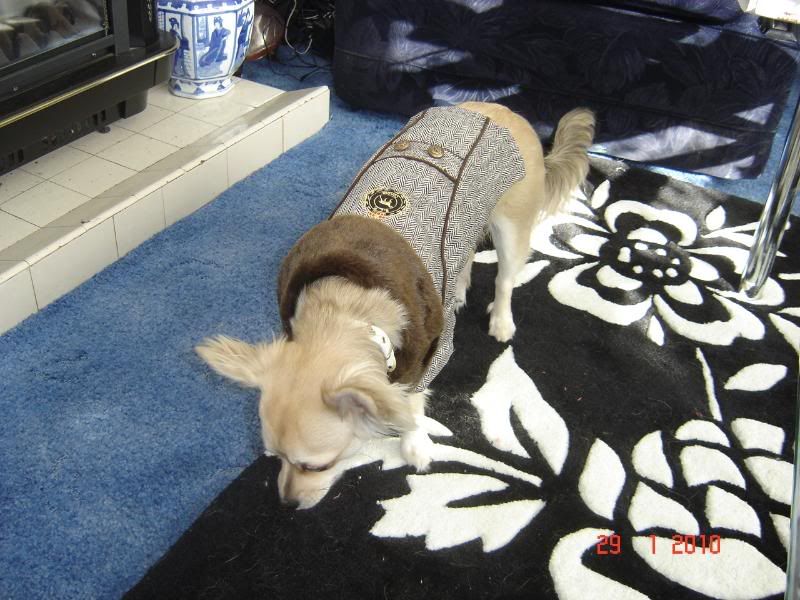 I luvs you Brody, I has a cwush on you 2
Thank you soooooooooo much Tracy, I never expected this!!!!!!! Lola is so happy, she loves everything. Give Brody big kisses from us. I hope you like what Lolly picked out for Brody. xxxxxxxxxxxxxxxxxxxxxxxxxxxxxxxxxxxxxxxxxxxxxxxxxxxxxxxxxxxxxxxxxxxxxxxxxxxxxxxxxxxxxxxxxxxxxxxxxxxxxxxxxxxxxxxxxxxxxxxxxxxxxxxxxxxxxxxxxxxxxxxxxxxx