Discussion Starter
•
#1
•
mmm what all this?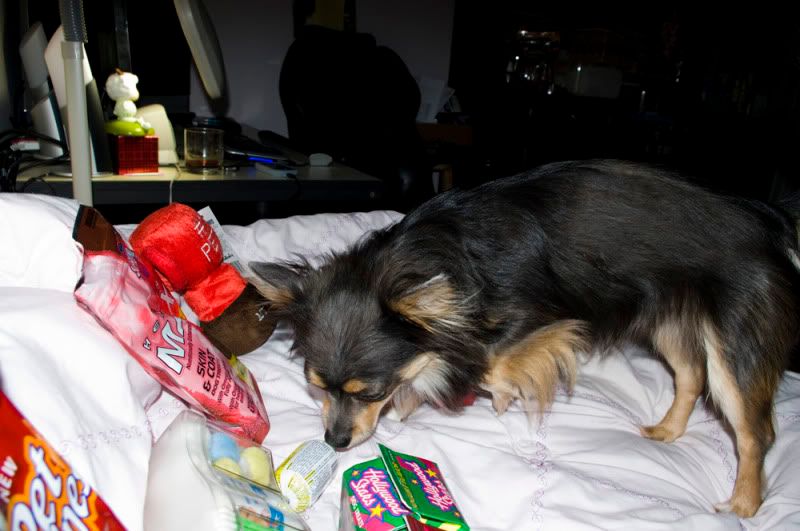 this squeaky chewy nummy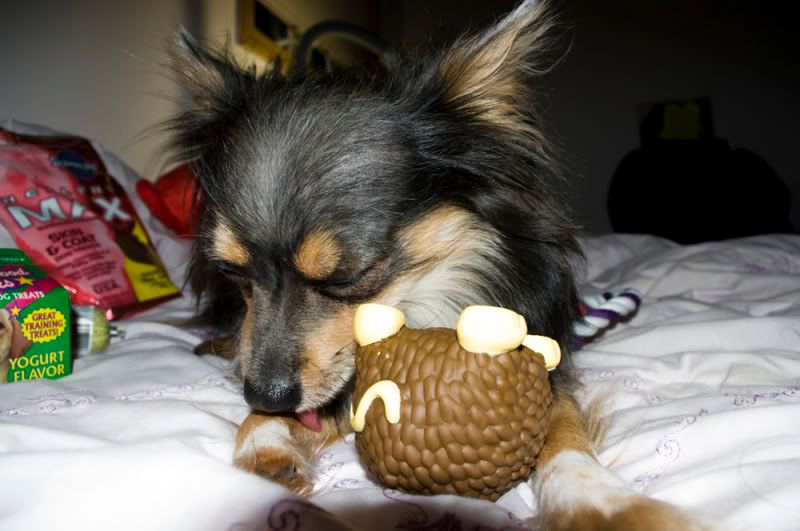 omg this so loud!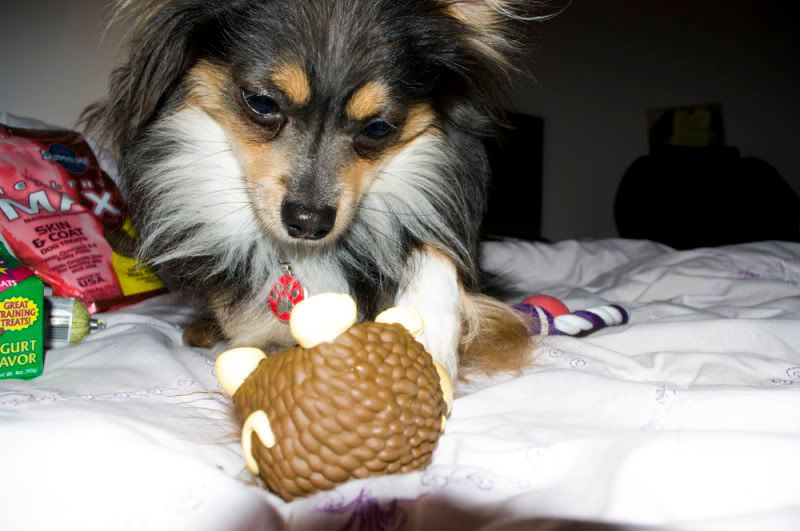 oooh rope and ball! check out my very 1st bandana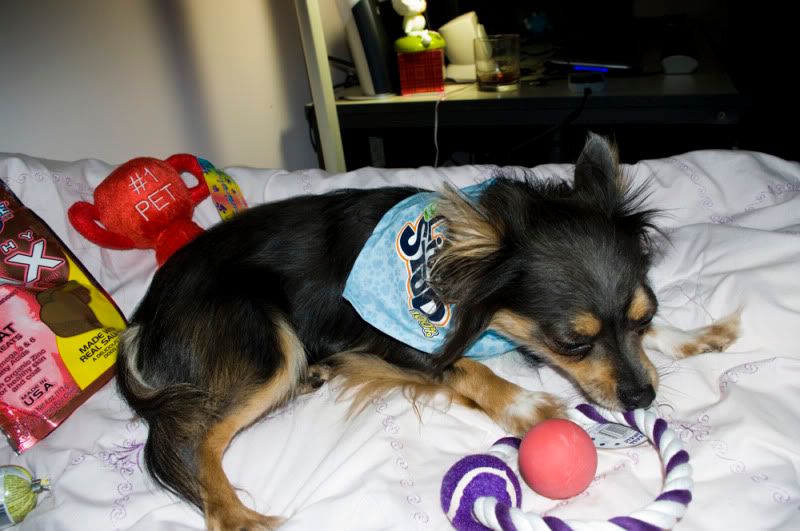 "something for mom" hehe! my bf wanted that pomegranate body butter, he loves pomegranate LOL! too cute!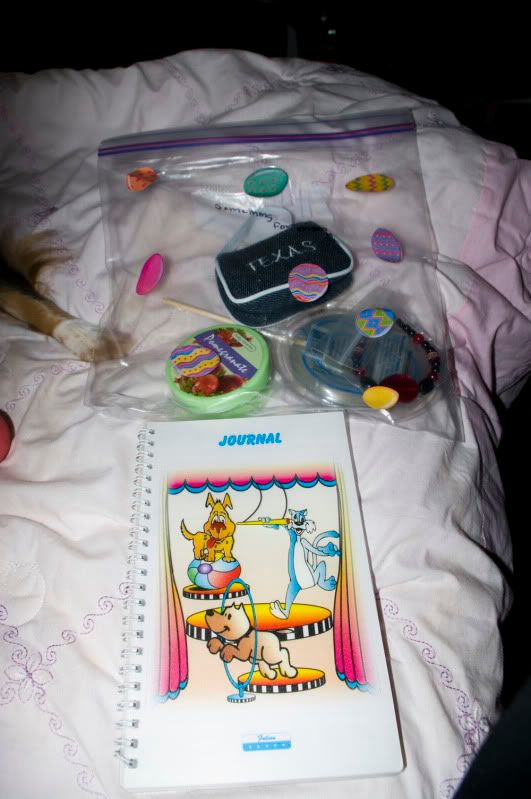 got treats? okay...seriously do you?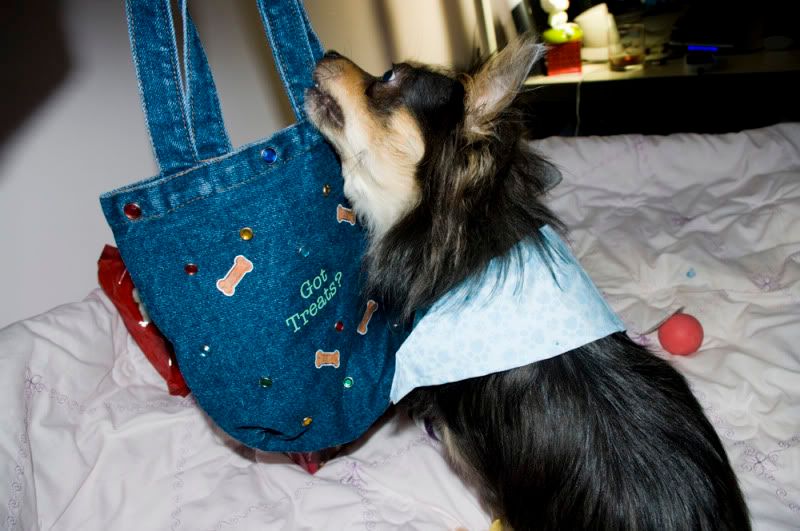 a beautiful jewerly box/collar camo color, and a charm! (was the collar,charm,treatbag homemade?)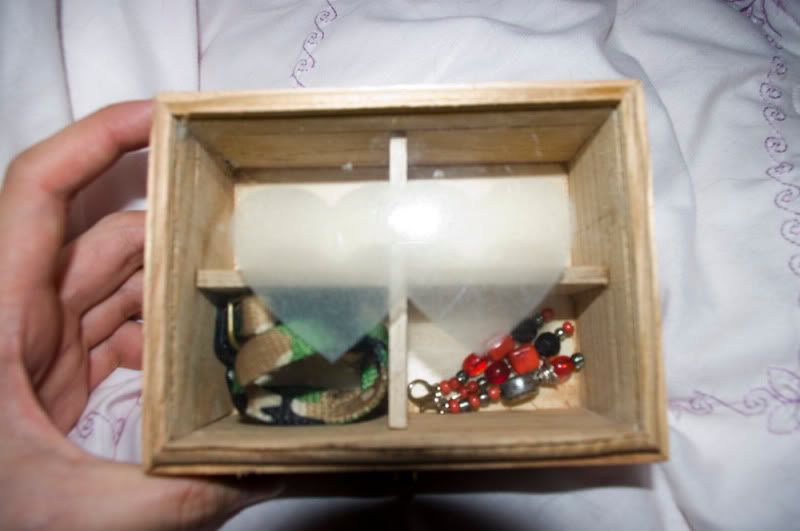 anythin for me?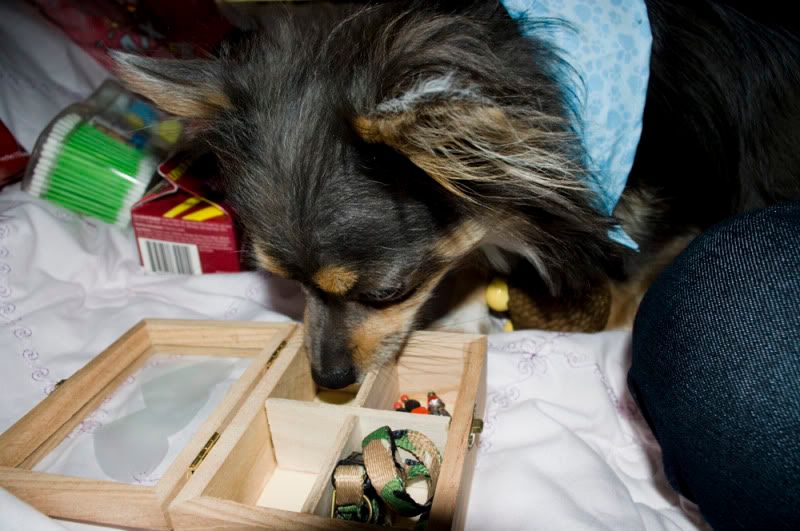 arrrr! back to the squeaky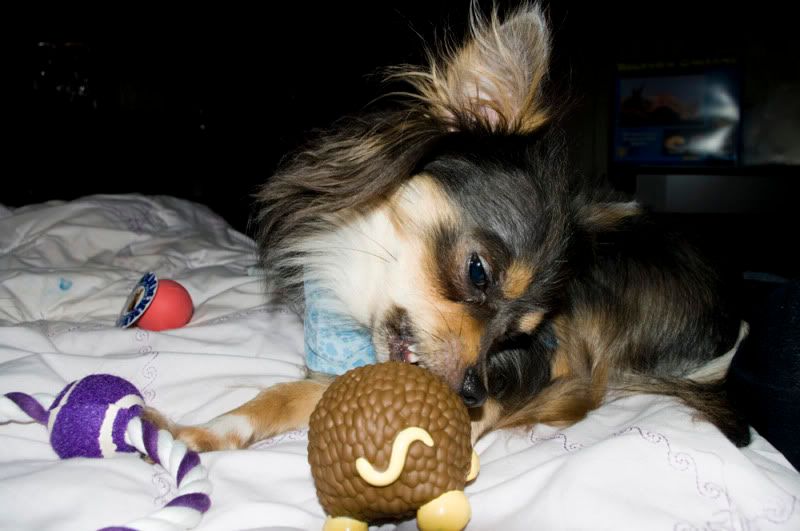 hows it look honey?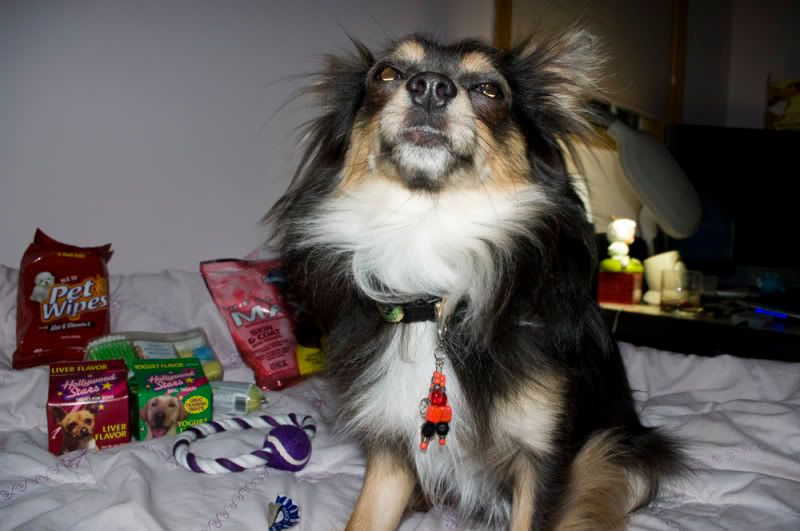 love it all! hahaha the qtip and cotton made me laugh, guessin it for dexter!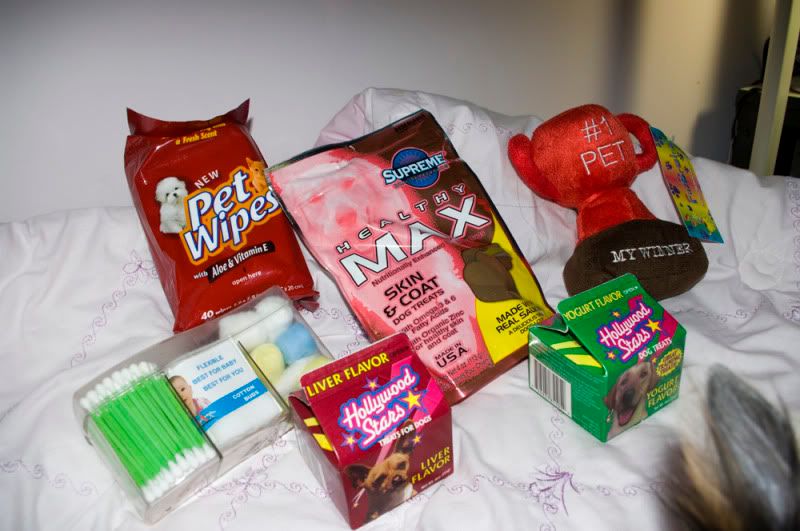 thought this shirt was gonna be too small for him but it fits perfect since the material is stretchy!