Discussion Starter
•
#1
•
My chis and I had a playdate with a breeder that I met on FB that doesn't live too far away from me. It was pretty chilly and windy that day, so we ran over to the local Petco and let the chis play together in the buggies as we visited and shopped for them. They were the hit of the store. Everyone seemed to love them. It was definately fun to be out and about with the chis and meet someone else that loves chis as much as I do.
This was my first time ever seeing a merle chi in person.
We got to meet this cute little merle girl named Ducky.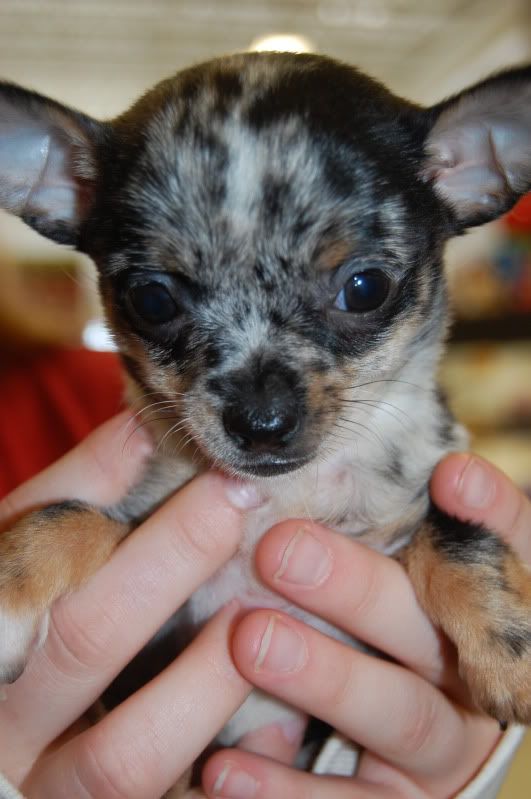 And then her sister Cera. (whom I loved and wanted to bring home)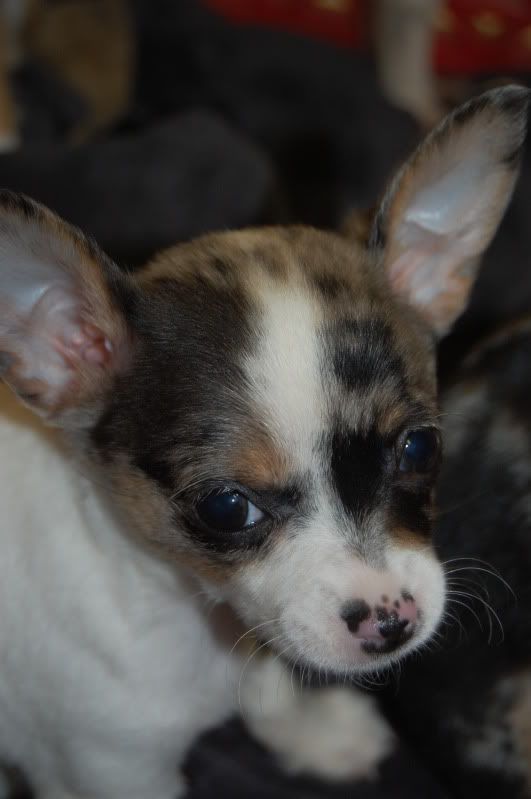 This is Aries with little Cera resting on top of him. I think Cera had a bit of a crush on Aries.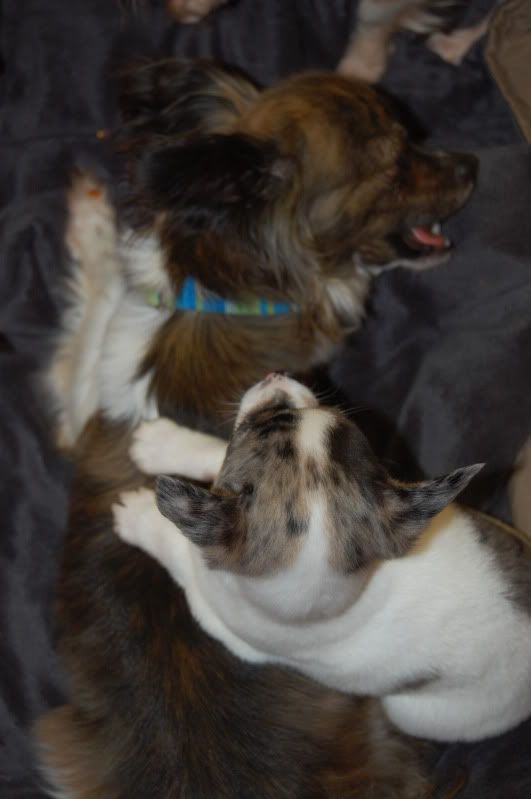 Left to right:
Artemis, Willow and Sassie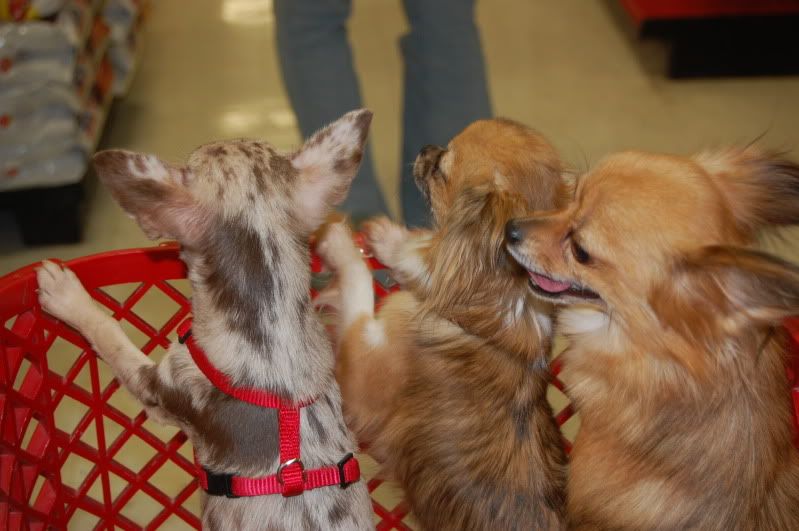 Left to right
Artemis, Aries and Sassie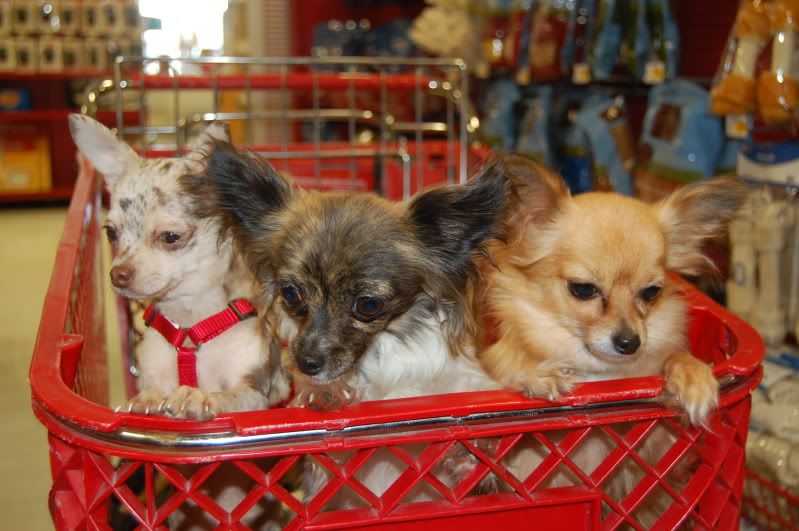 We only got to visit about 2.5 hrs so it wasn't nearly long enough, but I had a blast and I know the chis did. Two more of Cera just cause I could barely resist those little eyes of hers.
Cera trying to find out if blondes really do have more fun.