Discussion Starter
·
#1
·
Mari's pups will be 4 weeks this coming Sunday. They're still finding their legs but are getting more & more coordinated every day & their little personalities are developing as well. Such a fun time! They stay in our office as we live in an old drafty house & it's not quite warm enough outside yet to not worry about the drafts making them cold. I'm hoping come 5 weeks we'll move them to the living room until they go to their forever homes. Should be warm enough outside then anyway! I bring them out to trim their nails so everyone has had a sniff of them a few times anyway but today was the first day they came out together for a "romp" to formally meet.
With out babbling too much more...here are the pics.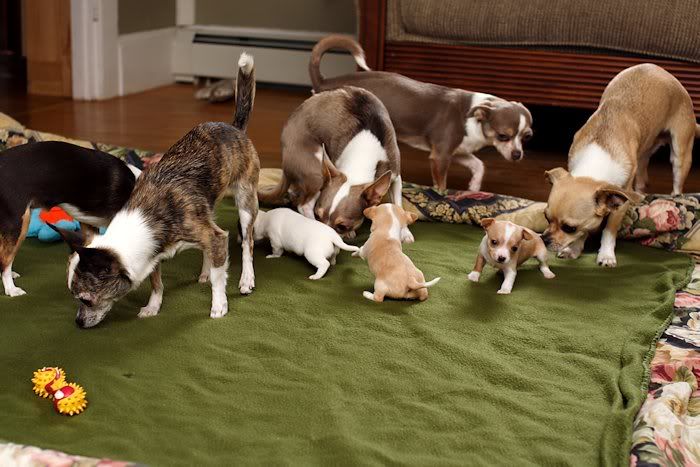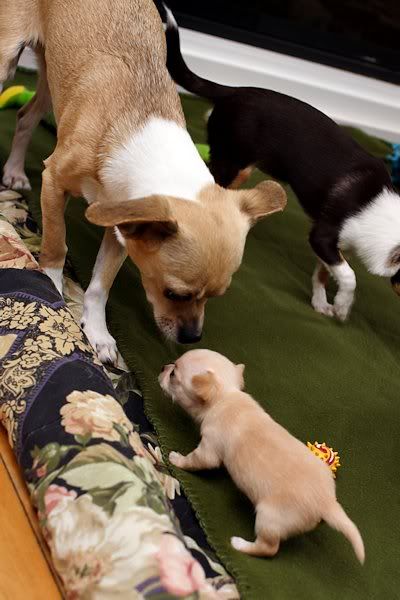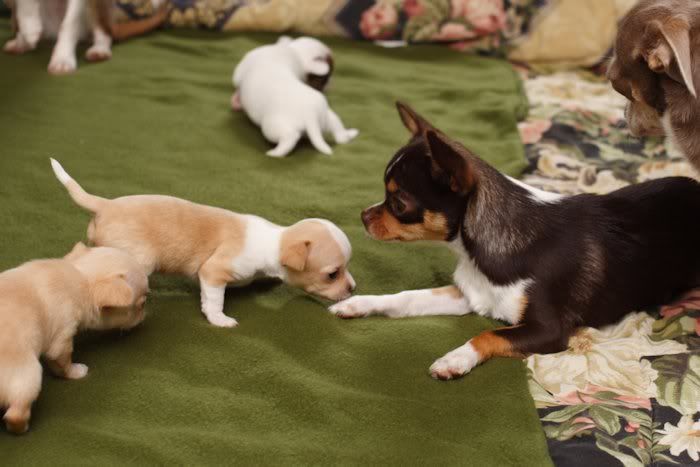 few more to follow....