Discussion Starter
•
#1
•
I have a ton of pics of The Wees with my parents. Here are a few. The others are stored on my computer and photo bucket. But there are thousands of pics, and would take hours to surf through. When things settle down I'm going to organize all my pics in labeled folders.
The Wees absolutely adored Pappa. He was pretty crazy about them too. <3
Pop holding Gia. She prefers being held sitting down. But Pop couldn't resist swooping her up and giving her a few kîsses.
Pop holding Lex. He was reading CP. haha!!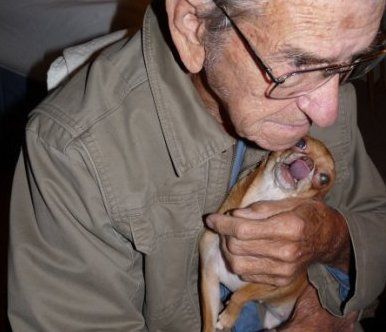 And one of Granny. She holds these babies all day. :lol: