Okay, some of you might remember that I was considering crating my chi's.
They all slept in a giant dog bed and were blocked off with a dog gate.
Lily seemed to get annoyed with the others when they would move around in bed. She would give little"warning" growls to the others, so I thought that she might like her own bed.
I decided to give them each their own space, and they LOVE it! I couldn't put it up fast enough. Lily especially couldn't wait to get in it. Every time I would turn around she would sneak in. Lol!
I finally got the last of my order in today. It took forever!
Now their crates/bedrooms are complete!!! They have been sleeping in them for about 2 weeks now. I was just waiting for the sleep-ezz beds to come in before I shared with everyone how they turned out.
This is a pic with the two crates. They are divided in half. I bought a "bedding" set for both crates. It came with a crate cover, crate bumper, and a crate pad.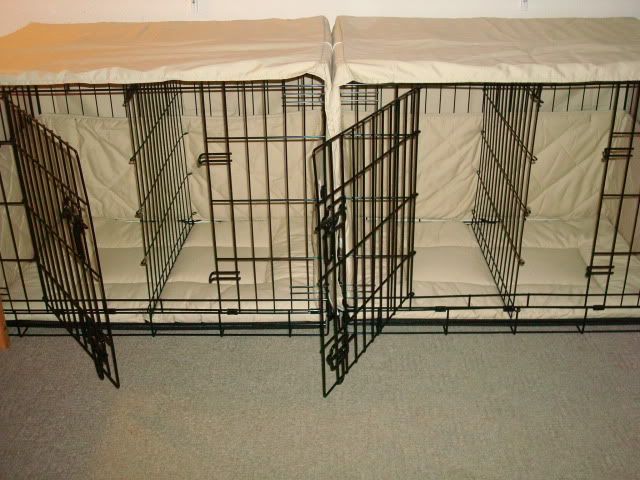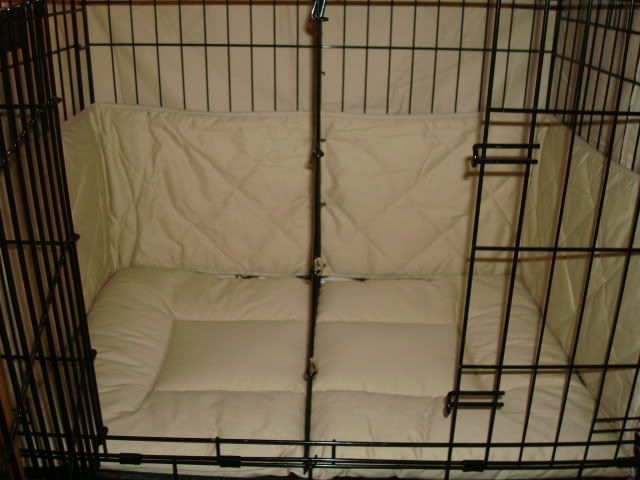 The crate pad wasn't cushy enough so I bought them each a super soft Sleep-Ezz bed. It took forever to get here, but well worth the wait!
I also got them each their very own Chihuahua blanket! I'm getting myself one too!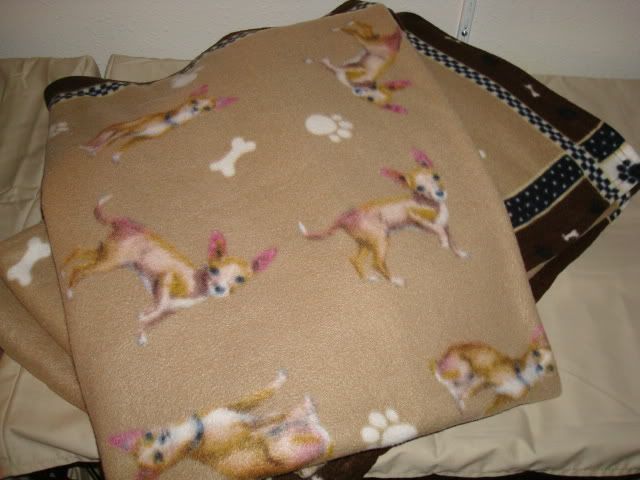 Lola & Lily in their beds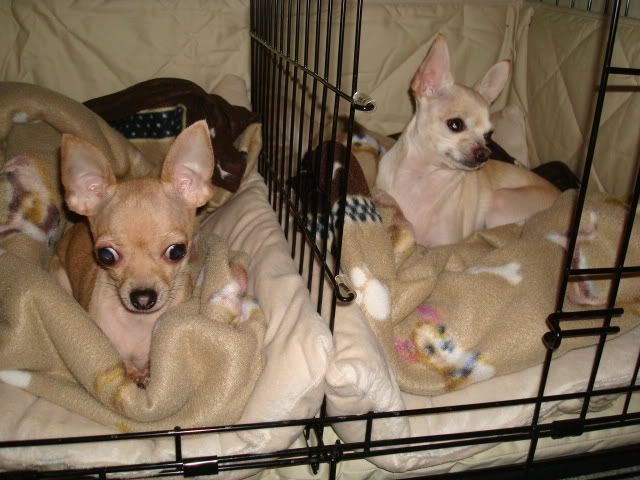 Lila & Maxx in their beds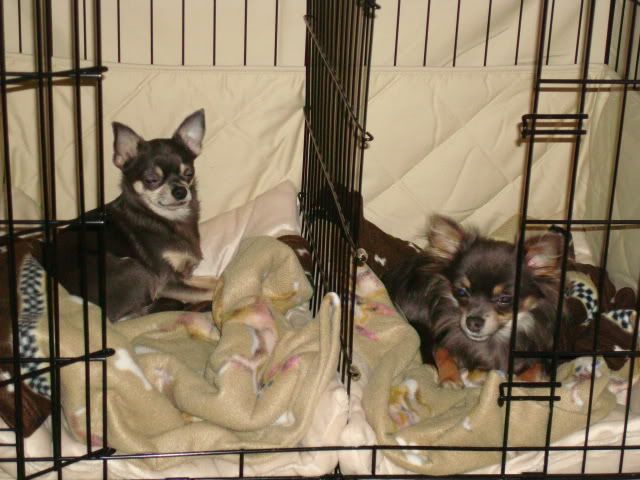 I am so happy with how everything turned out. They all love having their own bedroom. When I need to put them in, I tell them "time to go mimi's" and they all run into their own bedroom. It took some practice before they understood that they needed to go into a certain side, but they got it now, and it's so funny to see them take off running for their new bedrooms!