Chassie and Turbo, the two adult Chihuahuas that were mentioned in the "Rescue" section, arrived today. They are extremely sweet.
Chassie will be 4yrs old in July. She's the Black and Tan. Turbo will be 5yrs old in April. He's a very large fawn. He has a very wiry coarse coat, so I'm guessing he may actually be a Chihuahua/Terrier mix, because he's, also, about 10-12lbs. They are super sweet babies. I gave them baths and clipped their nails. Their nails were actually curling and Chassie had 3 on her back feet that had curled into her pads. I will keep everyone posted on their progress as they settle in, if you'd like.
Right now, they are fosters, but not available just yet, since they need to be fixed and we need to have time to assess their personalities to find the best home for them.
Chassie is a little girl and just loves to follow me around.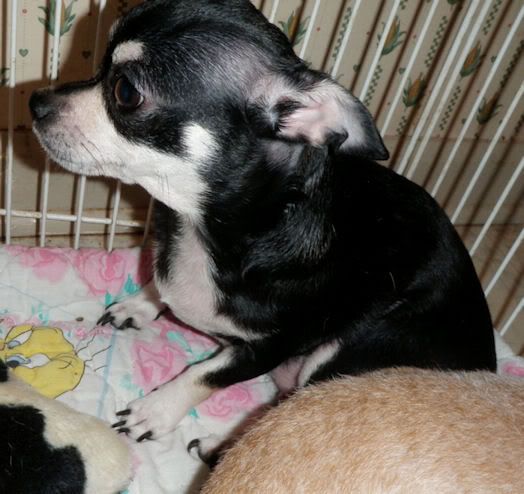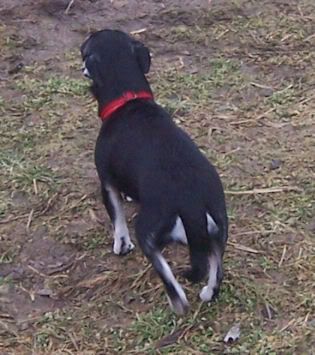 Turbo is a comedian. He will wag his entire rear end and snarl his nose like a smile. LOL He's not aggressive at all, even though it looks mean.
edited due to typo