Discussion Starter
•
#1
•
I came home on my lunch hour to find The Honest Kitchen Zeal had arrived! :hello1: Also, I got some Wishes Treats too. Well, it's definitely fishy smelling, haha. Didn't bother me too much though really, it's not as bad as I expected it to be. It smells like a mix of seaweed and fish to me. lol. The texture is different then the other formula's, more flakey or something? Not as creamy. They both really loved it, so I'm happy! They are generally a little hesitant with anything new, (mainly Roo) but they dug right in, so it's a hit, I'd say.
I snapped a few pics: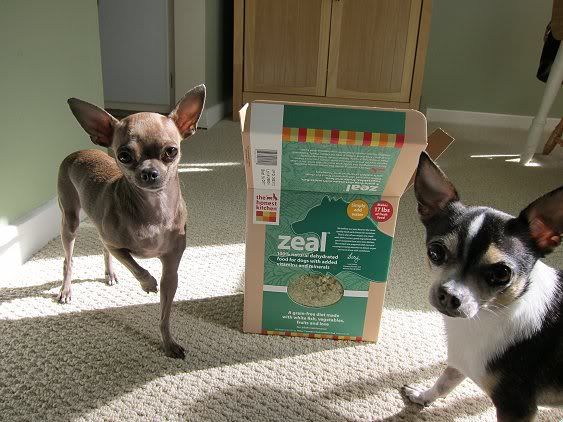 Dis smelz good!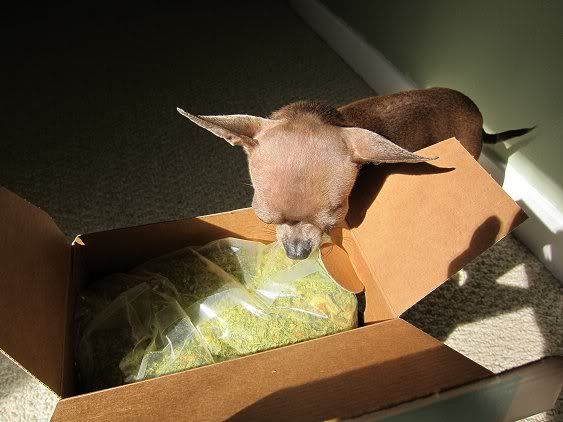 how doez i open dis?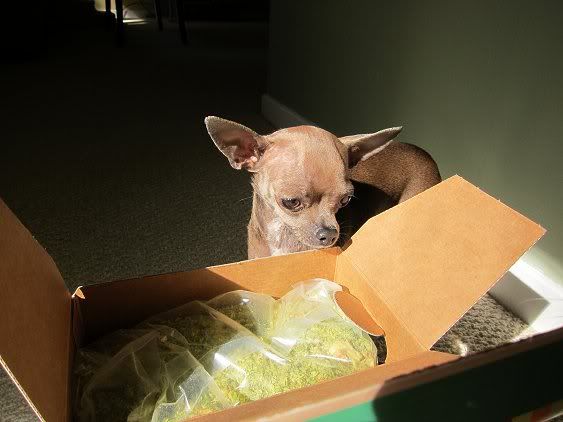 letz me tri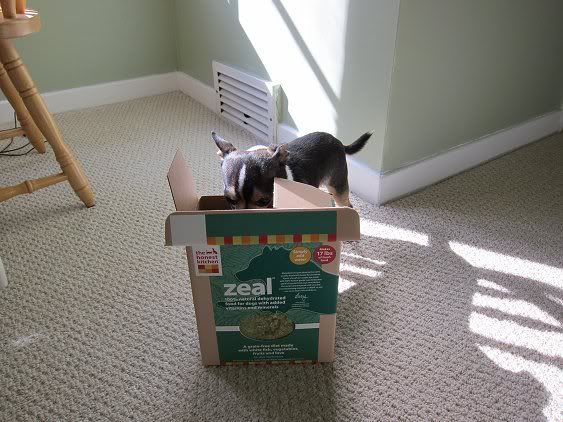 okayz seerisly mom i wants diz now peas!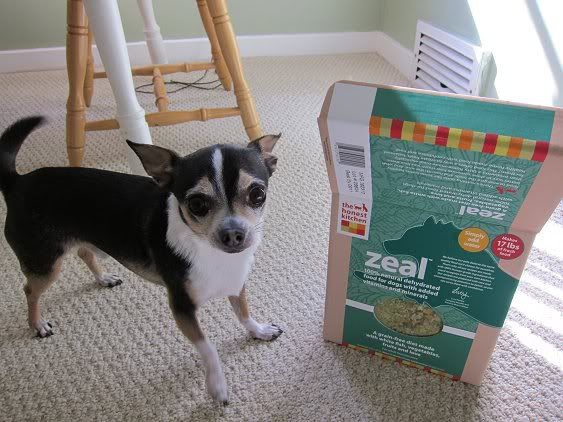 And finally.