Discussion Starter
•
#1
•
Toby wanted to show off his new t-shirt today! It says "The Manipulator" because he tries to manipulate me constantly. When he sees me put my shoes on and grab my purse, he tries to love up on me and bribe me with affection... Then, if he sees I'm not actually leaving, he isn't interested.
My little guy is growing up. He's over 4 and a half pounds now! The vet said he's basically done though, may just fill out. This shirt is an XS.
Anyhow, here are a couple pics of him showing off!
"Hi Chi people. I wove you all."
"I lay down so you can see my pwetty shirt."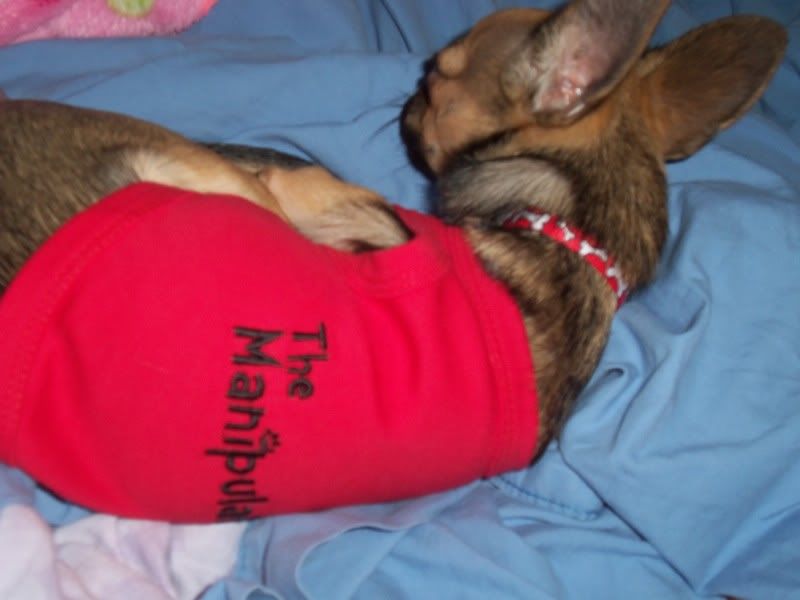 I handsome and I know it."