Discussion Starter
·
#1
·
So, it's starting to cool down here in North Carolina and the leaves are starting to change and fall off the trees. I've lived in Florida my whole life until now so it's very exciting for me to experience my first change of seasons.
Well, apparently Toby is excited about his first change of seasons too- he's never seen leaves on the ground. And you should have seen his reaction when they crunched under him lol.
Here are a couple pictures showing Toby's first interaction with brand new fallen leaves!
I lub the leaves. They is sooo cool mommy. Don't I look good wif them!?
Mommy my feets can't touch da ground- they make a weird noise. These brown things is cool though- they fun to play wif!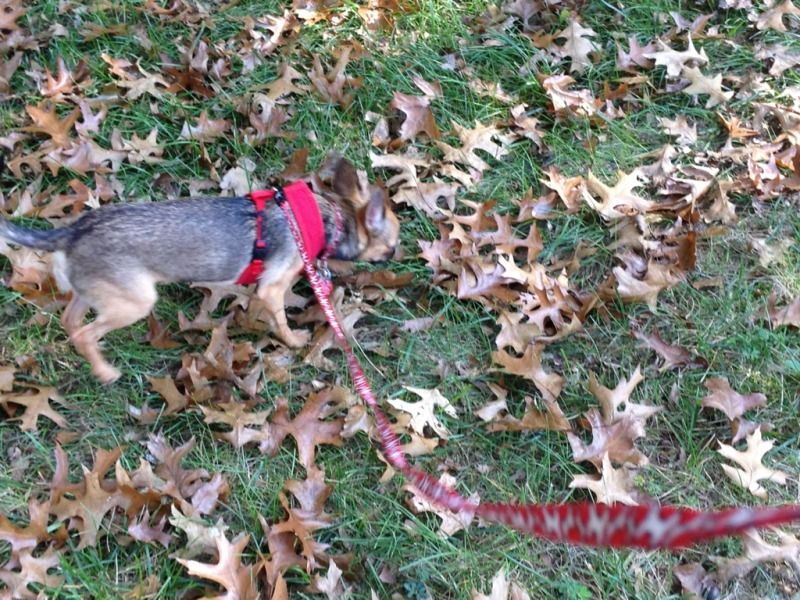 Sent from my iPhone using PetGuide