Discussion Starter
•
#1
•
Took another trip down to the river after our walk today, and since my niece went along this time I was able to snap a few pics :coolwink:
Here Max and Maggie ventured ahead of us to explore the rocks
And Stella says "Hey guys! Wait for me!!"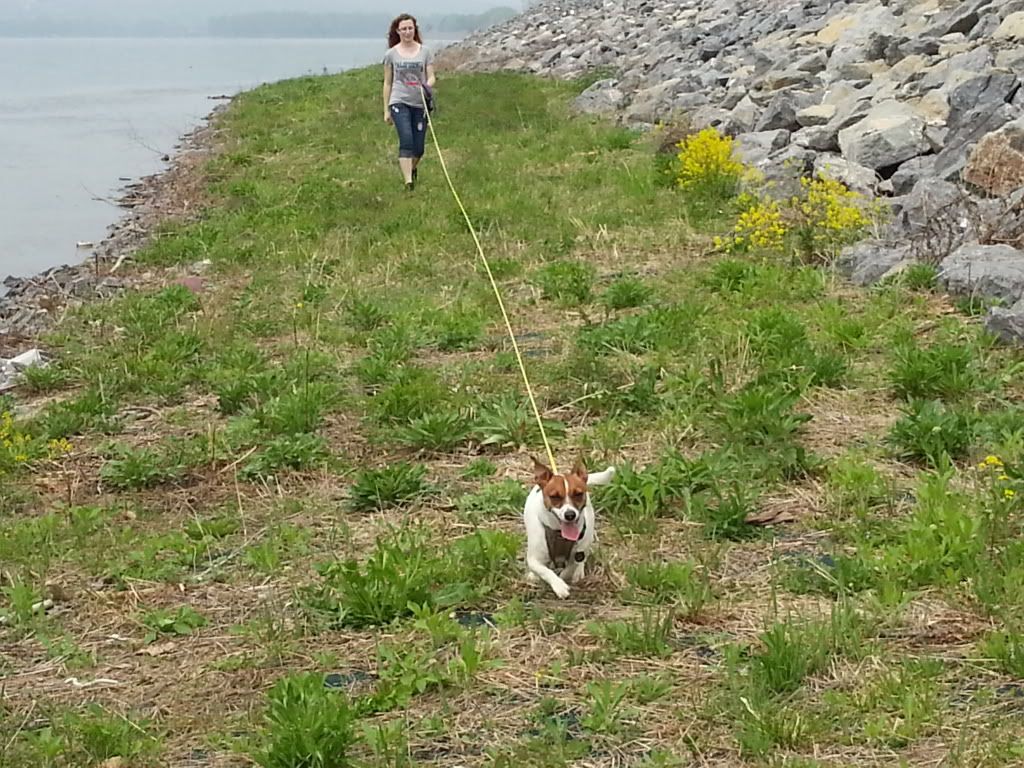 None of the rest turned out great, since I can't see my phone if the sun is shining AT ALL :foxes15: But we're definitely going to be making this a regular thing, so lots of chances for better shots!
For posterity, here's one of Stella taking a nap
Aaaannnnd just for fun, the "Easter Bunny" the people at our local Papa John's drew for us