She just turned 8 weeks old on Saturday, and she's a lil over 2 lbs. Big girl!
Not so sure about the outfit..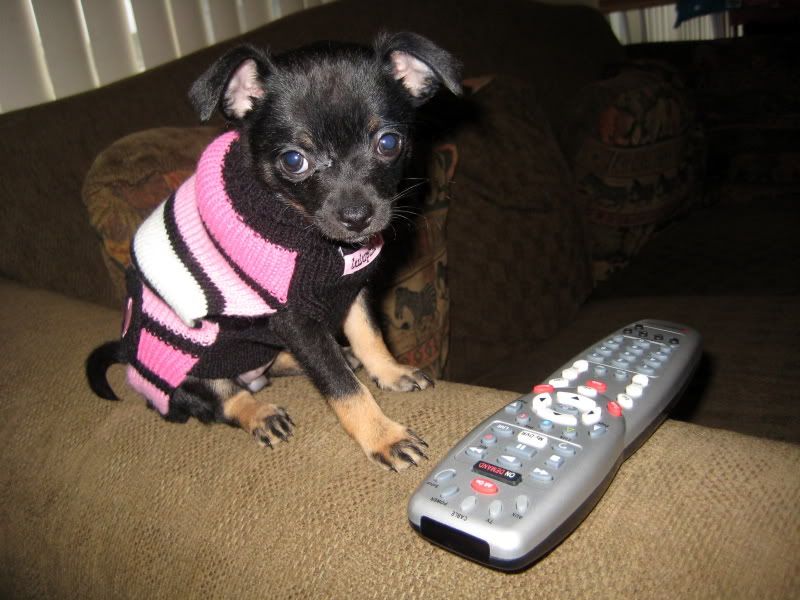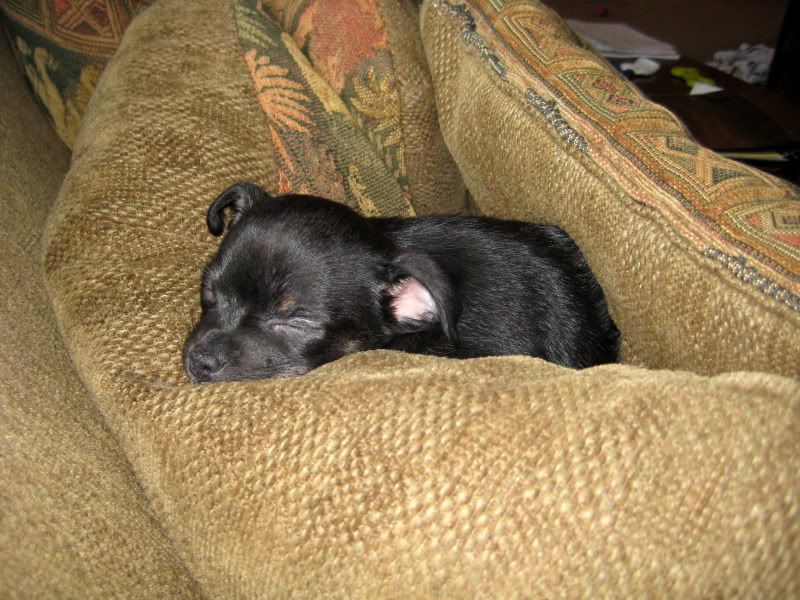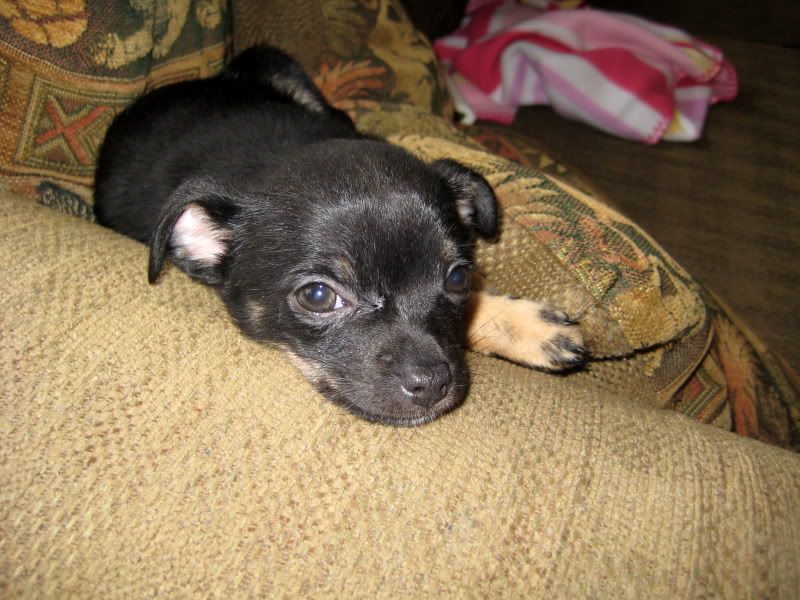 Sleeping against me..
After our nap, her still asleep obviously..
Her playing with my 2 year old former foster daughter (who I babysit a lot) yesterday...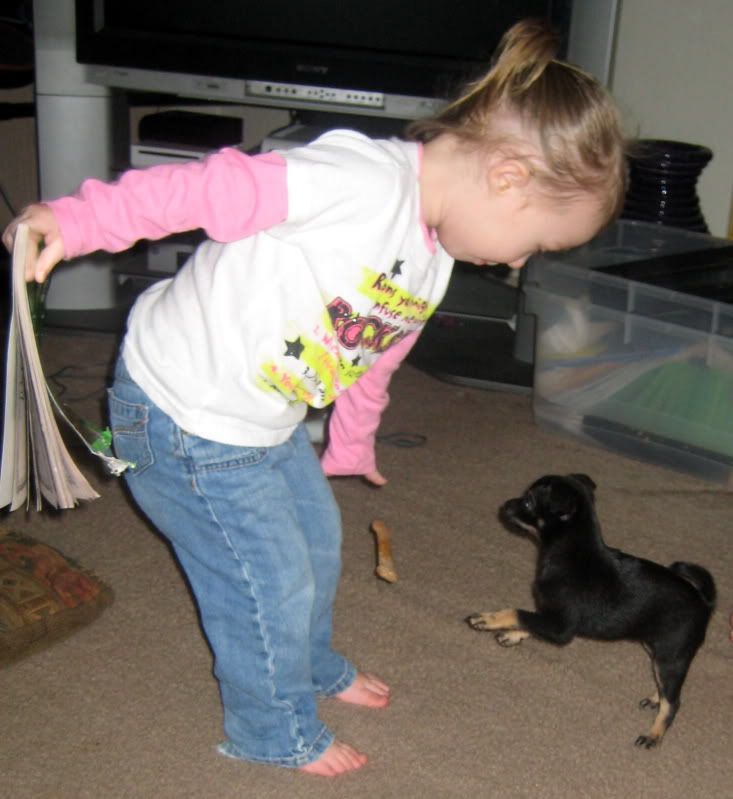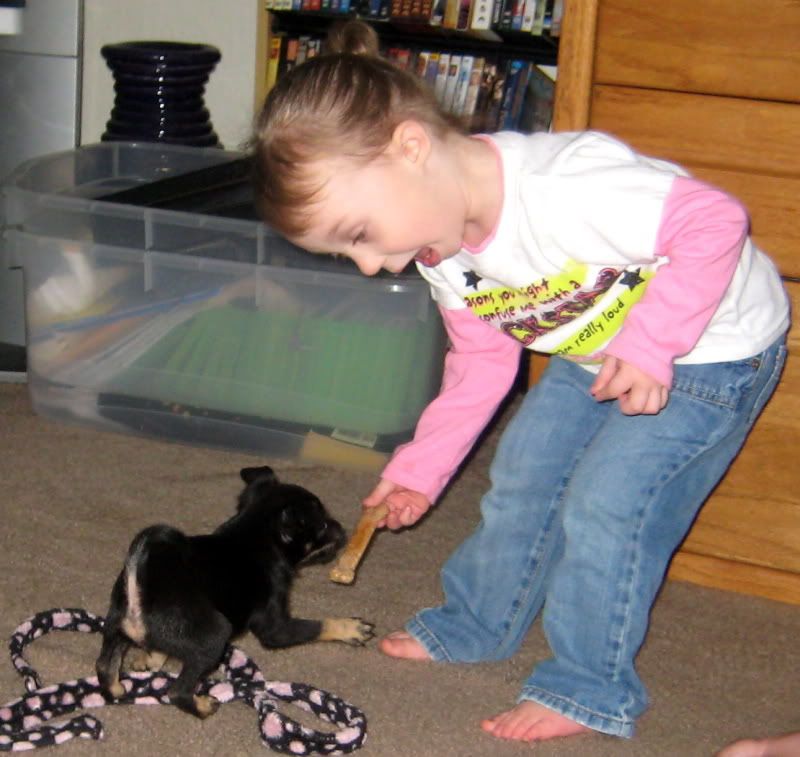 Just now-
Her ears aren't up yet, but when she lays down they are fall up, if that makes sense, lol. They are so cute up!