Discussion Starter
•
#1
•
Hello everyone,
Sorry its been a while. I've been busy with school and work and now its to the point where I have some free time so I thought I would post some pics of Mia.
My dad was nice enough to build Mia her own little area in the kitchen. He took some pieces of wood and built a window perch. Before she has two cat trees next to one another but an accident happened and one broke. He nailed it to the window sill so its secure. What's nice about it is that Mia can used her doggy steps to get on.
She got exited to see her new area.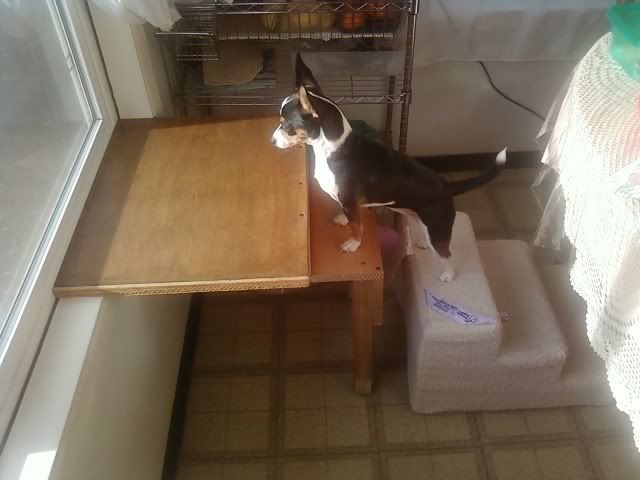 We decided to incorporate the doggy steps in case we needed the extra space for something else.
I decided to put her 'chi' tree next to it for additional space. My aunt added upholstery so it blends in with the tree. I will post a pic of it all finished.